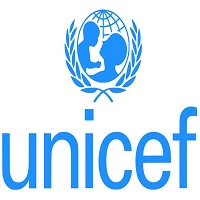 Closing date: Sunday, 19 March 2023
Re-posting – Social and Behaviour Change Consultant (Education) – Data Must Speak (DMS) Research (off-site) 210 days (between 1 Feb 2023 – 14 Jan 2024)
Job no: 558418
Position type: Consultant
Location: Italy Division/Equivalent: Field Results Group
School/Unit: Florence, Italy
Department/Office: Innocenti-Global Off Research &Foresight
Categories: Partnerships
UNICEF works in some of the world's toughest places, to reach the world's most disadvantaged children. To save their lives. To defend their rights. To help them fulfill their potential.
Across 190 countries and territories, we work for every child, everywhere, every day, to build a better world for everyone.
And we never give up.
For every child, Education Research
Background: Despite the global learning crisis, even in the most difficult contexts, there are some "positive deviant" schools: those that are outperforming (in terms of learning, participation, and/or equity) other schools in similar contexts and with the same resources. Unfortunately, these positive deviant schools are often not identified and very little is known about the positive deviant practices and behaviours being implemented in these schools or their communities that make them perform better than others. Even less is known about how to incentivize and scale up these positive deviant practices and behaviours in lower performing schools.
The Data Must Speak (DMS) Positive Deviance research, led by UNICEF Innocenti – Global Office of Research and Foresight (UNICEF Innocenti), has been designed to address these evidence gaps and inform policy and implementation. The research aims to identify and scale positive deviant practices and behaviours to improve learning outcomes. The research uses both quantitative and qualitative methods, as well as other methodologies and approaches including behavioural sciences, scaling science and implementation research.
The DMS research is currently being implemented in 14 countries (Brazil, Burkina Faso, Chad, Cote d'Ivoire, Ethiopia, Ghana, Madagascar, Mali, Nepal, Niger, Lao PDR, Tanzania, Togo, and Zambia) and is co-funded by the Global Partnership for Education (GPE)/International Development Research Centre (IDRC) global programme for Knowledge and Innovation Exchange (KIX), Jacobs Foundation, Norad, Hewlett Foundation, Schools2030 (Agha Khan Foundation) and UNICEF internal resources.
Purpose of Activity/Assignment: The DMS research consists of five stages that are co-created and co-implemented alongside Ministries of Education and national education actors:
 Stage 1: Analyzing the resources and contextual factors associated with school performance
 Stage 2: Identifying positive deviant schools and school typologies
 Stage 3: Understanding school-level positive deviant practices and behaviours
 Stage 4: Investigating levers for scaling positive deviant practices and behaviours
 Stage 5: Country-level knowledge use and global mobilization
The consultant will support the design and implementation of Stage 4 of the DMS research, which aims to identify the levers (at the system, policy, community and school levels) for scaling positive deviant behaviours and practices within a given country. Activities for this consultancy align with the UNICEF Innocenti workplan, in particular the education section's activity "Foundational Literacy & Numeracy/Data Must Speak" monitored by the indicator "At least 10 participating countries complete Stages 1 and 2 and at least 4 complete Stage 3."
The consultant will i) support the development of the Stage 4 methodology at country-level and implement it in a minimum of 4 countries; ii) support the dissemination of Stage 4 findings at the country- and global-levels; and iii) contribute to the UNICEF Innocenti work programme and support to Research on Education And Development (READ) unit, as needed.
Scope of Work:
The consultant will perform the following activities: Stage 4 Research Design and Implementation
 In partnership with Ministries of Education and other relevant national stakeholders, prioritize the positive deviant behaviours and practices for scaling.
 Develop research questions and co-design the Stage 4 analytical framework to identify main scaling levers and incentives for scaling each positive deviant behaviour and/or practice.
 Undertake a policy and literature review (including education sector plans/strategies, Global Partnership for Education (GPE) compacts, implementation plans, key education policies, project documents and/or national/international studies) related to specific positive deviant behaviours and practices identified for optimal scaling.
 Develop and implement research tools (primary and secondary; quantitative and qualitative) and analyse accompanying data.
 If necessary, support the submission of international and local ethics protection protocols in preparation for primary data collection.
 Synthesize findings from primary and secondary data analysis to identify scaling levers with highest potential for impact.
 In partnership with Ministries of Education and other relevant national stakeholders, develop and validate a costed scaling plan that can be embedded into existing national structures.
Stage 4 Knowledge Dissemination at Country- and Global-levels
 Work hand-in-hand with the DMS research team (including implementation research consultant) and the DMS co-managers to continuously learn, improve, and refine (using iterative processes) the DMS Stage 4 methodology and its implementation at country-level.
 Draft country, regional, and/or global level reports and ensure publications adhere to UNICEF Innocenti Quality Assurance processes, including soliciting and responding to internal and external review.
 Develop additional dissemination outputs and knowledge products, including blog posts, PowerPoint presentations, and/or social media content.
 Support with coordination and content development for a minimum of two DMS Advisory Council meetings.
Contribute to UNICEF Innocenti Work Programme and Support to READ unit
 Participate in regular coordination meetings, including for DMS team, READ unit and UNICEF Innocenti as relevant and agreed with manager.
 Complete required AGORA trainings.
 Participate in and facilitate interdisciplinary research through involvement in selected cross functional teams and consultations, including Best of UNICEF Research initiative.
To view the Tasks/Deliverables and Timeline of this Consultancy please click Social and Behaviour Change Consultant_Tasks_Deliverables_Timeline.pdf
This individual is also expected to travel to up to 4 DMS-participating countries to support activities related to the Stage 4 design and implementation at country-level. Exact dates are highly contingent on availability of Ministry of Education counterparts and UNICEF Country Office support, among other factors.
All these activities will be conducted strictly complying with the UNICEF Procedure on Ethical Standards in Research, Evaluation and Data Collection and Analysis: https://www.unicef-irc.org/files/documents/d-4221-Final-Procedure-Ethical-Standards-Evidence-2021.pdf
The consultant is expected to perform this work using his/her own technologies, IT, communication devices, statistical and/or data analysis software necessary to submit the deliverables.
Minimum Qualifications required:
– Advanced university (Masters) degree in social sciences, social policy, political sciences, international development, education, or related field.
Knowledge/Expertise/Skills required:
– A minimum of five years of progressively responsible professional work experience at national or international levels in the areas of education research, social and behavioural sciences, and/or education economics, with experience implementing research at developing country level essential. – Proven professional experiences in behavioural sciences and their related research methodologies with applied country-level experiences, with preference for candidates with behavioural sciences experience in education, including analysis on social and/or gender norms and behavioural drivers and their impact on education outcomes. – Excellent written and oral communication skills and excellent attention to detail. – Demonstrated ability to work well as part of a team and to forge and manage partnerships with internal and external stakeholders. – Commitment to UNICEF's core values of care, respect, integrity, transparency, and accountability. – Ability to work in a multicultural, multi-ethnic environment. Experience working in the UN or other international development organizations is an asset. – Fluency in English required; fluency in French and/or Portuguese preferred; fluency in another UN language an asset.
For every Child, you demonstrate…
UNICEF's values of Care, Respect, Integrity, Trust, Accountability, and Sustainability (CRITAS).
To view our competency framework, please visit here.
UNICEF is here to serve the world's most disadvantaged children and our global workforce must reflect the diversity of those children. The UNICEF family is committed to include everyone, irrespective of their race/ethnicity, age, disability, gender identity, sexual orientation, religion, nationality, socio-economic background, or any other personal characteristic.
UNICEF offers reasonable accommodation for consultants/individual contractors with disabilities. This may include, for example, accessible software, travel assistance for missions or personal attendants. We encourage you to disclose your disability during your application in case you need reasonable accommodation during the selection process and afterwards in your assignment.
UNICEF has a zero-tolerance policy on conduct that is incompatible with the aims and objectives of the United Nations and UNICEF, including sexual exploitation and abuse, sexual harassment, abuse of authority and discrimination. UNICEF also adheres to strict child safeguarding principles. All selected candidates will be expected to adhere to these standards and principles and will therefore undergo rigorous reference and background checks. Background checks will include the verification of academic credential(s) and employment history. Selected candidates may be required to provide additional information to conduct a background check.
Remarks:
Only shortlisted candidates will be contacted and advance to the next stage of the selection process.
Important information for prospective consultants:
1. UNICEF Innocenti does not issue computer equipment to consultants.
2. The consultant will be responsible for providing the necessary computer equipment for the consultancy themselves and should include the cost implications of this responsibility in their bid for the consultancy.
3. The cost of software and subscriptions that may be necessary to complete the consultancy (e.g., Microsoft Word) also needs to be factored into the bid for the consultancy.
4. If this consultancy requires the consultant to travel to complete the required deliverables effectively and efficiently, the full cost of travel should be included into the bid for the contract. While UNICEF Innocenti does not make travel arrangements for consultants, there are value for money rules that apply to consultant travel. The consultant will arrange their own travel, clear the anticipated cost with UNICEF and invoice UNICEF for the travel cost as soon as the travel has been completed.
5. UNICEF Innocenti will assist consultants with arrangements for visas, work permits, vaccinations, etc.
6. Payment of professional fees will be based on submission of agreed deliverables. UNICEF reserves the right to withhold payment in case the deliverables submitted are not up to the required standard or in case of delays in submitting the deliverables on the part of the consultant. Prospective consultants are encouraged to ensure that they fully understand (a) the requirements of each deliverable and (b) the workload associated with reaching a deliverable.
7. UNICEF Innocenti recognizes that, due to the locations of some of its research, events may occur that either delay deliverables or prevent them from being completed. These events need to be reviewed on a case-by-case basis to determine the impact on the payment schedule of the contract. It is UNICEF Innocenti's objective to be fair to consultants in situations where deliverables are delayed or no longer attainable through no wrongdoing of the consultant.
8. Individuals engaged under a consultancy will not be considered "staff members" under the Staff Regulations and Rules of the United Nations and UNICEF's policies and procedures, and will not be entitled to benefits provided therein (such as leave entitlements and medical insurance coverage). Their conditions of service will be governed by their contract and the General Conditions of Contracts for the Services of Consultants . Consultants are responsible for determining their tax liabilities and for the payment of any taxes and/or duties, in accordance with local or other applicable laws.
9. The selected candidate is solely responsible to ensure that the visa (applicable) and health insurance required to perform the duties of the contract are valid for the entire period of the contract. Selected candidates are subject to confirmation of fully-vaccinated status against SARS-CoV-2 (Covid-19) with a World Health Organization (WHO)-endorsed vaccine, which must be met prior to taking up the assignment. It does not apply to consultants who will work remotely and are not expected to work on or visit UNICEF premises, programme delivery locations or directly interact with communities UNICEF works with, nor to travel to perform functions for UNICEF for the duration of their consultancy contracts.
Advertised: Jan 05 2023 W. Europe Standard Time Application close: Mar 19 2023 W. Europe Standard Time
 Closes Mar 19 2023Re-posting – Social and Behaviour Change Consultant (Education) – Data Must Speak (DMS) Research (off-site) 210 days (between 1 Feb 2023 – 14 Jan 2024) in Italy

We are seeking to hire an remote-based consultant to support the design and implementation of Data Must Speak research, which aims to identify the levers (at the system, policy, community and school levels) for scaling positive deviant behaviours and practices within a given country.