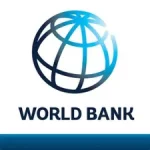 Closing date: Thursday, 23 March 2023
Short Term Consultant – Coordinator, Career Week
Start Date: March 29, 2023
Express Interest By: 3/23/2023
Duration: 46
Topics: Not Available
Business Function: Not Available
Skills: Strong Communication Skills, Strong Writing Skills, Strong Management Skills, Time Management;Social Media Communication Skills;
Language Skills: English
Assignment Location: United States
Institution: IBRD
VPU: Office of the WBG HR Vice President (HRDVP)
Contact Person: Binta Camara ([email protected])
Task Description: BACKGROUND
The World Bank Group (WBG) is one of the largest sources of funding and knowledge for developing countries, a unique global partnership of five institutions dedicated to ending extreme poverty, increasing shared prosperity, and promoting sustainable development. With 189 member countries and more than 120 offices worldwide, we work with public and private sector partners, investing in groundbreaking projects and using data, research, and technology to develop solutions to the most urgent global challenges. For more information, visit www.worldbank.org.
WBG Human Resources Department (HRD) is focused on delivering high value HR services to drive organizational performance and help make the WBG the employer of choice in development.
The Talent and Career Development Center of Expertise is responsible for providing integrated frameworks for performance management, conducting talent reviews, creating listening mechanisms to capture employee experience, mobilizing staff to required roles, enabling succession management to identify, develop and deploy leaders and providing career resources and advice to clarify roles and expectations at each level.
DUTIES AND ACCOUNTABILITIES
Career week is the annual career flagship event aiming at inspiring our staff and managers to effectively partner in navigating careers in the Bank through engaging panel and plenary discussions, and also career seminars with both internal and external speakers.
The Short-Term Consultant will work with the HRD Talent and Career Development Team to support the execution of the upcoming Career Week. The hybrid event will comprise about 40 different sessions over the course of a week, May 8-12.
Tasks will include, but are not limited to, the following:
 Develop short session descriptions for all the Career Week events, including panels, plenary events, and mini seminars.
 Support the design of a detailed agenda for the event.
 Help prepare and partner with the communications team to roll out event teasers on relevant platforms.
 Draft all event invitations for staff and management.
 Draft talking points/briefs for internal and external speakers.
 Prepare thank you notes to panelists and participants.
 Help prepare post session surveys, compute data and perform analysis.
 Gather content to share with communication team for daily event summary.
 Plan and schedule engaging posts for multiple social media channels.
 Coordinate post event summary video and briefs.
 Ensure post-event evaluation, lessons learnt and reporting.
SELECTION CRITERIA
 Master's degree in communication, or related field is a plus. 5 years of relevant experience.
 Excellent writing and storytelling skills in English.
 Ability to edit work for spelling and grammar and to vary writing style to meet needs.
 Excellent project management, planning and organizational skills.
 Ability to work effectively under stress, prioritize and juggle multiple tasks within tight deadlines.
 Strong interpersonal skills, including working effectively in a virtual and multicultural team-based environment.
 Advanced computer skills, with strong proficiency in Microsoft Office, InDesign, Photoshop, Illustrator, Canva, Publisher.
 Social media communication skills.
We are proud to be an equal opportunity and inclusive employer with a dedicated and committed workforce. We do not discriminate based on gender, gender identity, religion, race, ethnicity, sexual orientation, or disability.
How to apply: Please send your cv and cover letter via email to [email protected] no later than 6:59pm UTC on Thursday, March 23, 2023.
CLICK HERE TO APPLY