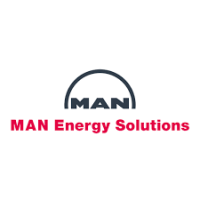 Job Description
Position : Service Engineer
What you should know about us
MAN Energy Solutions enables it customers to achieve sustainable value creation in the transition towards a carbon neutral future. Addressing tomorrow's challenges within the marine, energy and industrial sectors, we improve efficiency and performance at a systematic level. Leading the way in advanced engineering for more than 250 years, we provide a unique portfolio of technologies. Headquartered in Germany, MAN Energy Solutions employs some 15,000 people at over 120 sites globally. Our after sales brand, MAN PrimeServ offers a vast network of service centers to our customers all over the world.
We can offer you the following tasks:
Perform commissioning, standard maintenance, repairs and services on all type of machines in accordance with the specified guidelines.
Perform overhauls of various MAN ES engines and turbochargers
Execute an LMRA (Last Minute Risk Analysis) on location before starting work.
Correctly use PPE (personal protective equipment) provided and all HSE relevant material.
Carry out assembly preparation for upcoming service assignments, e.g. identify spare parts requirements for maintenance of activities, special tools, checking commissioned spare parts for completeness, allocation and correctness.
Collect technical data, such as work procedures, drawings, spare parts, material, etc.
Determine assembly procedures on site in accordance with the specified work cards / documents. Thereby be technical contact person within the group for employees with lower qualification and coach service technicians to carry out planning, maintenances commissioning, performance tests, trouble shooting & root cause analysis.
Provide assistance support as a specialist to MAN ES & third party customers within guidelines as stipulated by MAN standards & the local management in the coordination of the assembly process as well as assembly and disassembly of parts / assemblies according to work cards / checklists, if necessary overhaul components.
Required profile for job ad : Service Engineer
You can help us with these qualifications
3+ years of related experience, preferably in the heavy equipment manufacturing / machines, marine industry or power plant
Experience in reading technical documents, instructions, sketches/explanation of details and cross sectional drawings
Fluency in English
Prepared to travel worldwide
The job is for our newly established facility in Sokhna
That is important to us
Integrity and compliance are essential elements of our corporate culture.
We firmly support diversity and equal opportunities and are therefore looking forward to receiving a diverse range of applications. , share your CV and start your career with us.
Job criteria for job ad : Service Engineer
Job category :

Production, maintenance, quality

Industries :

Mechanical equipment, machines

Metallurgy, steel industry

Motor, transportation equipment, reparation

Employment type :

Permanent contract – Fixed-term contract

Region :

Ashanti – Brong Ahafo – Central – Eastern – Greater Accra – Northern – Upper East – Upper West – Volta – Western – International

Experience level :
Educational level :
Key Skills :