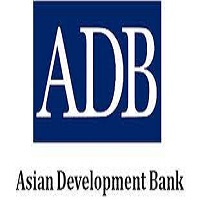 Closing date: Wednesday, 19 April 2023
Reference Number: 230163
Position Level: IS 5
Department: Treasury Department
Division: Financial Policy and Planning Division
Location: Asian Development Bank Headquarters
Date Posted: Tuesday, April 4, 2023
Closing Date: Thursday, April 20, 2023 11:59 p.m. (2359 Manila Time, 0800 GMT)
Overview
Asian Development Bank (ADB) is an international development finance institution headquartered in Manila, Philippines and is composed of 68 members, 49 of which are from the Asia and Pacific region. ADB is committed to achieving a prosperous, inclusive, resilient, and sustainable Asia and the Pacific, while sustaining its efforts to eradicate extreme poverty. ADB combines finance, knowledge, and partnerships to fulfill its expanded vision under its Strategy 2030.
ADB only hires nationals of its 68 members.
The position is assigned in the Financial Policy and Planning Division (TDFP) within the Treasury Department (TD). TD performs a strategic role in efficiently planning, mobilizing, and managing ADB's finances, with the view of protecting ADB's solid financial standing to enable ADB to deliver on its developmental goals. TD defines ADB's asset and liability management policies on liquidity income management, currency management, and loan pricing. It coordinates increases in ADB's general capital and raises funds in capital markets. TD also manages ADB's investment portfolio to ensure that ADB's liquidity requirements are met at all times.
TDFP is responsible for providing sound financial policy and planning services, with the overarching goal of ensuring ADB's capital adequacy, robust financial standing, and credit-worthiness.
Job Purpose
The Senior Treasury Specialist is a member of the Asset and Liability Management (ALM) team of professionals that safeguards ADB's financial strength. The incumbent is responsible for preparing, analyzing and reporting on financial projections and ALM attribution issues (including local currencies) for decision making by Management and Board Members. The position will also coordinate treasury operational matters, such as funding and investment, improve work efficiency through data automation, enhance financial IT systems, contribute to financial policy formulation, as well as knowledge sharing on asset and liability management.
The incumbent will report to Assistant Treasurer, TDFP and will supervise National and Administrative Staff.
Responsibilities
a. ALM Policies/ Guidelines
 Prepares and/or contributes to Board papers on the Treasury Quarterly Reports, annual Borrowing Program, Income Allocation, and other related Treasury policy documents.
 Leads in the implementation and updating of certain ADB's financial policies and ALM practices; monitors trends and practices in the ALM discipline and ensures ADB's adherence to best practices.
 Acts as project manager for strategic Treasury initiatives and change projects such as London interbank offered rate (LIBOR) transition, strategic asset allocation and advisory technical assistance projects.
b. Financial Projection and Reporting
 Contributes in analyzing and recommending appropriate financial and operational assumptions in selected areas to be used in financial projection and analysis.
 Provides analysis related to general financial policy, ALM and risk management issues.
c. ALM Operations, ALM Attribution Reports and Presentation
 Measures, monitors and supervises the currency risk, interest rate risk, and liquidity risk in Ordinary Capital Resources portfolios and presents complex ALM attribution issues in a simplified manner.
 Operationalizes certain general financial policies on ALM, liquidity policy, currency management, etc., and improves reporting tools for good ALM decisions.
 Analyzes ALM attribution/dashboard.
 Provides analytical support for review of ADB-wide strategic and financial planning (i.e., resource positions, work program and budget framework, etc.).
d. Coordination/ Liaison on Financial and ALM Issues
 Coordinates with business units to ensure ALM issues in selected areas are appropriately monitored and dealt with and understands ADB's strategic and operational issues, as well as client perspective for better financial policy formulation and ALM operations.
 Contributes inputs for responding to questions raised by Management, donors and members of the Board on matters relating to ALM and financial policy issues.
e. Knowledge Management
 Maintains current knowledge of market trends and regulatory requirements and reviews Treasury activities for compliance with ADB policies, regulatory guidelines, and department practices and procedures to ensure continuing compliance.
 Takes leadership in maintaining best practice knowledge in selected area and shares this knowledge with the team.
f. Staff Supervision
 Provides leadership and support to reporting staff.
 Supervises the performance of reporting staff, providing clear direction and regular monitoring and feedback on performance.
 Ensures the on-going learning and development of reporting staff.
Qualifications
Relevant Experience & Requirements
 Master's degree, or equivalent in Finance, Business Administration, Accounting or related disciplines; ora university degree in Finance, Business Administration, Accounting or related disciplines, combined with at least 5 years specialized experience in similar organization/s can be considered in lieu of a Master's degree.
 Additional professional qualifications, such as certified public accountant and/or chartered financial analyst are preferred
 At least 10 years of relevant professional experience, including international experience working in several countries
 At least 3 to 5 years of relevant professional experience in banking, financial analysis, financial risk management or ALM
 Familiarity with strategic agenda, financial planning, and financial policy architecture of multilateral institutions
 Excellent conceptual and presentation skills
 Ability to present written materials in an organized, logical, and succinct manner
 Ability to supervise and handle the preparation of computer-based simulation models
 Excellent written and verbal communication skills in English
 Please refer to the link for ADB Competency Framework for International Staff Level 5.
General Considerations
The selected candidate, if new to ADB, is appointed for an initial term of 3 years.
ADB offers competitive remuneration and a comprehensive benefits package. Actual appointment salary will be based on ADB's standards and computation, taking into account the selected individual's qualifications and experience.
ADB seeks to ensure that everyone is treated with respect and given equal opportunities to work in an inclusive environment. ADB encourages all qualified candidates to apply regardless of their racial, ethnic, religious and cultural background, gender, sexual orientation or disabilities. Women are highly encouraged to apply.
Please note that the actual level and salary will be based on qualifications of the selected candidate.