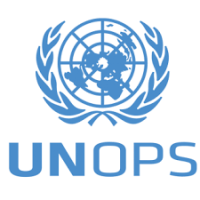 The EU Action 'Lives in Dignity – EU Global Facility for Refugees' is a strategic, flexible operational structure to improve responses to forced displacement and ensure development oriented engagement in key displacement situations. The Action builds on the EU's successful championing of a new approach to forced displacement through their engagement in the Middle East (Syrian crisis), the Horn of Africa and South Asia.
The overall objective of the action is that refugees and other displaced persons become productive members of their host communities and participate in furthering their common resilience, socio-economic growth and development
The EU-UNOPS Lives in Dignity (LiD) Grant Facility was founded in 2020 to efficiently and effectively channel funding to promote development-oriented approaches to new, recurrent and protracted displacement crises, focusing on early operational engagement.
The LiD Grant Facility manages 14 partnership projects with 35 implementing partners across Asia, Latin America and Africa. The Senior Technical Expert is part of a dedicated UNOPS Fund and Grant Management team who oversees the grant portfolio. The team is managed by a Senior Project Manager, with oversight from the Head of Programme in Geneva and the wider UNOPS Geneva Senior Management. The team is also assisted by the wider UNOPS Geneva Support Services Team.
The Fund and Grant Management team consists of 6 personnel: Senior Project Manager, Grant Specialist, Senior Technical Expert, M&E Senior Analyst, a Finance & Grants Senior Analyst, and a Communications Specialist (part time).
The Senior Technical Expert will act as the substantive lead and subject matter expert for the project and acts as the main subject matter expert for theLiD Grant Management facility.
Under the direct supervision of the Senior Project Manager, the Senior Technical Expert will be responsible for the following tasks:
Provide subject matter advise on forced displacement and development to the project team, the governance bodies and the wider stakeholders throughout the grant management cycle;
Review grantee reports and updates and provide quality control from a subject matter point of view.
Participate in monthly calls with grantees to provide quality control from a subject matter point of view
Provide input into assessment of grantee performance with regards to substantive issues.
Provide subject matter advice and guidance to the monitoring, evaluation, accountability and learning efforts.
Lead the Grant Facility's learning component, which includes thematic webinars, community of practice (CoP), consolidation of learning from projects and sharing with relevant stakeholders, including organizing and moderating the thematic webinars and CoP meetings;
Draft and share internal LiD leaning updates on a quarterly basis that provide a selection of lessons learnt received from grantees
Draft jointly with grantees good practices for external knowledge platforms (e.g.GCR, IDMC, MCM)
Contribute (both remotely and in person visits if needed) to LiD Grant Facility monitoring mission, in particular assuring that displacement affected persons perspectives, participation and satisfaction are assessed and reported
Support and participate in 14 LiD projects' Local Project Advisory Committees (LPACs)
Act as subject matter advisor to the project's communications efforts. Contribute to the production of communications efforts (press releases, op eds, press conferences, workshops, donor briefings etc).
Be the liaison between UNOPS and key subject matter stakeholders
Act as resource person for translating EU policy and wider substantive policy on forced displacement and refugees for purposes of the grant facility.
Act as substantive and technical liaison with other stakeholders to the project (including UNHCR and substantive units at the EU).
Contribute to narrative reports as required in project agreement documents with inputs from the M&E Specialist and EU coordinator/advisor.
Participate in relevant foras within the UN and/or forced displacement area, as relevant.
Education/Experience/Language requirements
Experience:
A minimum requirement of 7 years of experience working on matters related to forced displacement, of which at least 3 years has been related to working on development projects, preferably in a field setting.
Demonstrated solid understanding of forced displacement dynamics, the humanitarian-development and peace nexus, and their relevance to sustainable development is required
Strong analytical, policy and programme development skills is required
Proven strategic development and prioritisation skills on both forced displacement and development is desirable.
Knowledge of the UN system, Global Compact on Migration, Global Compact on Refugees, forced displacement inter-agency coordination mechanisms (e.g. UN Network on Migration), GP20 on Internal Displacement, World Bank, IMF and bilateral partners is desirable.
Education
A Master's degree preferably in an area such as Forced displacement, Migration Studies, Development Studies, Peace & conflict studies, International Law, International Relations or Political Science and/or other related fields is required.
A first level university degree may be accepted in lieu of a Master's degree, with an additional 2 years of relevant work experience.
Language
Excellent written and oral skills in English are required.
Knowledge of French and/or Spanish is desirable.
How to apply
For more information and to apply, please visit: UNOPS Jobs