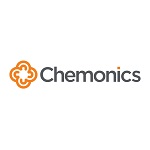 Company: Chemonics International
Category: NGO / International Agencies
Job Description
 Summary
• The USAID GHSC-PSM Project will be the primary vehicle through which USAID will 1) procure and provide health commodities, 2) provide technical assistance to improve Ghana's management of the supply chain, and 3) collaborate with key international stakeholders to support global health initiatives.
• The Senior Technical Advisor/Team Lead, Public Health will report directly to the USAID GHSC-PSM Technical Director and will lead technical support to, and liaise closely with the Ministry of Health (MOH) and other counterparts to ensure health commodities availability and security in Ghana.
Principal Duties and Responsibilities (Essential Functions)
• Directly supervise Public Health Programs Team, including the Malaria & Nutrition Senior Program Officer, the HIV/AIDS Senior Program Officer, and the Family Planning Program Officer to meet project objectives focused on providing technical assistance and logistical support for health commodity distribution, liaising closely with the MOH to ensure commodity availability in Ghana.
• Lead technical support efforts to the MOH, Ghana Health Service (GHS), and other stakeholders in national forecasting and quantification of relevant health commodities to prepare supply plans.
• Assist with preparing annual work plans, quarterly and annual reports, activity reports, and other related communications.
• Provide oversight in the management of the pipeline of commodities.
• Oversee commodity procurement requests process to ensure successful monthly commodity distribution planning to ensure health facilities have sufficient stock to meet patient needs.
• Plan and implement technical assistance activities to support capacity building for provincial warehouses and strengthening coordination for the provincial warehouses and relevant partners.
• Lead regular reporting on stock status, as well as health facility performance in security related to commodities and case management.
• Manage End Use Verification (EUV) exercises, ensuring the MOH is cognizant of relevant and innovative data collection methodologies.
• Provide technical assistance to MOH, GHS, and other stakeholders in conducting and measuring performance, including use of the Management Information System (MIS).
• When requested by the Technical Director, attend or co-attend technical meetings and represent the project to USAID, partners, and the MOH, liaising with partners and stakeholders at the central, regional, and local levels.
• Other duties as required by leadership.
Qualification Required & Experience
To perform this job successfully, an individual must be able to perform each essential duty and responsibility satisfactorily. The qualifications listed below are representative of the required knowledge, skills, and/or abilities needed to perform the principal duties.
• Bachelor's degree in health systems, public policy, or a related field required; advanced degree preferred.
• Minimum eight (8) years of experience in relevant field; USAID experience preferred.
• Demonstrated experience implementing supply chain/ health programs in developing countries.
• Knowledge of USAID funding and its contractual and reporting requirements preferred.
• Experience building effective relationships with cooperating partners and stakeholders, especially government counterparts at national and regional levels.
• Excellent interpersonal and communications skills, with demonstrated diplomacy and the ability to communicate effectively in a cross-cultural environment.
• Demonstrated leadership, versatility, and integrity.
• Fluency in English required.
Location: Accra
Method Of Application
To submit your application, click on the link below and complete all relevant fields on the online application form.
Closing Date: 13 November, 2023