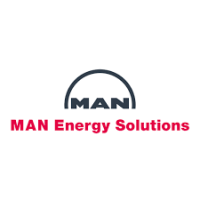 Job Description
Position : Senior Service Engineer
MAN Energy Solutions enables its customers to achieve sustainable value creation in the transition towards a carbon neutral future. Addressing tomorrow's challenges within the marine, energy and industrial sectors, we improve efficiency and performance at a systematic level. Leading the way in advanced engineering for more than 250 years, we provide a unique portfolio of technologies. Headquartered in Germany, MAN Energy Solutions employs around 15,000 people at over 120 sites globally. Our after sales brand, MAN PrimeServ offers a vast network of service centers to our customers all over the world.
MAN Energy Solutions is currently looking for an Senior Service Engineer.
We can offer you the following tasks
Develop technically optimized solutions.
Perform extensive maintenance, repairs and services on all type of machines (e.g. replacement of vibration dampers, hydraulically pressed cams) in accordance with the specified work cards / documents.
Develop timelines and projects completion deadline with line manager; monitor lead time and quality.
Write performance requirements for engineering projects.
Execute LMRA (Last Minute Risk Analysis) on location before starting work.
Correctly use PPE (personal protective equipment) provided.
Carry out assembly preparation for upcoming more demanding (extensive) service assignments, e.g. check commissioned spare parts for completeness, allocation and correctness.
Follow the service schedule and ensure supply of materials required to maintain machines or equipment in the prescribed condition. Specific compilation of special tools including preparation for dispatch.
Read and interpret the blueprints, technical drawings, schematics, or computer-generated reports, and ensure that the tools, materials and parts needed are available.
Efficiently plan work processes with manpower requirements, determination of assembly procedures on site in accordance with the specified work cards/documents. Thereby be technical instructor, coordinator and advisor of assigned (external) personnel. Coach service technicians and engineers to carry out planning, maintenances commissioning, performance tests, etc.
Provide assistance support as a specialist, explaining the technical facts to the customer / contact person for technical questions / representing the company to the customer.
Perform major overhauls of various MAN ES portfolio engines and / or turbochargers.
Support the customer in the coordination of the assembly process, as well as extensive assembly and disassembly of parts / assemblies according to work cards / checklists.
Technically coordinate the plants, systems and component findings, if necessary, advise customers on preventive maintenance. Support with commissioning work.
Process warranty cases, i.e. make and check customer claims, send parts and personnel if necessary, tracking in alignment with and following approval by HQ.
Report incidents, accidents and near-misses according to procedures; investigate equipment failures or difficulties to diagnose faulty operation and recommend remedial actions.
Correctly use PPE (personal protective equipment) provided and all HSE relevant material.
Create reports and handle standard and special software. Analyze the maintenance data and make suggestions for improvement.
Implement enforcing and monitoring standard maintenance and HSE policies and procedures according to MAN standards guideline, resolve system malfunctions, and provide technical information.
Required profile for job ad : Senior Service Engineer
You can help us with these qualifications
Essential
5 years of related experience, preferably in the heavy equipment manufacturing / machines, marine industry or power plant
Detailed understanding of the business both technical and commercial levels
Principles of work preparation/ project management; leadership
Health and safety, environmental, quality and safety requirements
Prepared to travel worldwide.
Knowledge in technical report writing with Microsoft Office
Desirable
Knowledge of systems accessories and auxiliaries such as separators, coolers, filters, etc.
Demonstrated application engineering approach
Managing a Team, including Appraisal, Disciplinary, Development,
3rd Party Service Level Agreements
Management Training
First aid
Knowledge in process measuring technology
We offer
Work in a company with an established position in the market
Friendly work environment
International teams
Attractive conditions of employment
Tools in accordance with the position
Health care & insurance
Job criteria for job ad : Senior Service Engineer
Job category :

Production, maintenance, quality

Industries :

Mechanical equipment, machines

Metallurgy, steel industry

Motor, transportation equipment, reparation

Employment type :
Region :

Ashanti – Brong Ahafo – Central – Eastern – Greater Accra – Northern – Upper East – Upper West – Volta – Western – International

Experience level :
Educational level :
Key Skills :