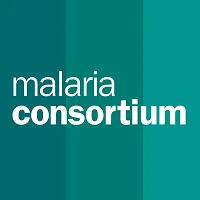 Malaria Consortium is one of the world's leading non-profit organisations specialising in the comprehensive prevention, control and treatment of malaria and other communicable diseases among vulnerable and under privileged populations. We increasingly find our work on malaria can be effectively integrated with other similar public health interventions for greater impact and therefore expanded our remit to include child health and neglected tropical disease interventions.
We are recruiting to fill the position below:
Job Title: Senior Security Officer
Locations: Anambra, Yobe and Sokoto
Scope of Work
The Senior Security Officer role (SSOs) will be based in different zones, one in the North-East (Yobe), one in the North-West (Sokoto) and one in the South (Anambra) where Malaria Consortium's activities in Nigeria are implemented, managing the day-to-day safety and security operations to ensure the achievement of project goal and objectives.
The position holder will report to the Security Manager (SM) serving as his or her designate in their location of operation.
The SM will analyze complex security issues and contexts, create and continually update a country security communication tree and their location specific Safety and Security Plans (SSPs) and associated Standard Operational Procedures (SOPs), give sound practical safety and security advice, and make decisions to support safe operations within the zones.
Key Working Relationships
The Senior Security Officer will, under the supervision and guidance of the Security Manager, work closely with Malaria Consortium staff (especially the state team leads), peer NGO security focal points, security agencies, within the International NGO sector at the State and LGA levels in the states within their zones.
S/he will closely interact with the State Safety and Security Focal Persons (SSFPs) across states within their zone and projects ensuring safety and security of MC staff and properties.
The SSFPs will be the first recipient of security information from the SSOs, with copy to other senior colleagues at the national (Country Director, Country Operations Manager and Programme Directors).
Key Accountabilities
General Security Management of MC Zonal security hubs operations – 40%:
Create the zonal security communications tree for their zones and ensure that it is always updated.
Ensure that all states' offices within their zones have a designated fire warden, and that fire equipment checks, and fire drills are done at least once every 6 months.
Establish and maintain an active information network within their zones, which includes state security actors, peer NGO security focal points and relevant security alert sources to obtain daily reliable and credible and relevant safety information.
Ensure that all state SSFPs are conducting Security Briefings for all new state staff and visitors to the states within their zones (national and international).
Embed all safety and security SOPs within the office environment and ensure all staff comply.
Work with the SM and operations staff to ensure that all Malaria Consortium vehicles, offices and rented vehicles (within their zones) have the right equipment and tools to support good safety and security, and that all such equipment is regularly checked and tested.
Conduct quarterly physical security assessments of states with their respective zones.
Conduct fire safety checks in all projects' offices within their zones during quarterly visits and make budgeted recommendations for improvements.
Ensure that all staff working in MC offices in their zones completes the required online security trainings.
Provide weekly security reports to the SM and SSFPs, copying senior colleagues at the national level, including with a risk map by LGA and LGAs with planned activities for the following week, highlighting relevant risks and mitigation plans.
Intervention / Project-specific Security Management – 60%:
Conduct security risk assessment prior to the commencement of all community-level project intervention, especially SMC and LLIN campaign, within their zones, and ensure recommendations from the assessment feed into the planning and design of implementation strategies.
Review the security profile of each state within each zone at the end of each SMC cycle and submit updated risk profile at least two weeks to the commencement of the next cycle.
Review the list of hospitals for the conduct of REVEAL activity and any such activities before commencement or research, data collection and other activities.
Conduct post-implementation security status review of each state within their zones after each cycle (in case of SMC) and completion of phased out implementation, for level of compliance with security protocol in previous cycle and make recommendations accordingly, for the next cycle / next phase of project activities.
Input daily and weekly into all project activity plans in the states within their zones, the LGAs, Wards and community ensuring that all activities are planned based on the principle of 'staff safety first'.
Along with the SSFPs, Operations and Project staff, make daily decisions on project activities in states within their zones, from a security perspective, approving, restricting, or delaying activities and/or movements where needed, monitoring the security alerts an track all staff movement during the project activities implementation
Maintain a movement tracker for the movement of all staff and temporary employees in states within their zones, related to activity planning, implementation, and evaluation, ensuring that it is updated daily and accurate at all times, and includes start and end locations, estimated start and end times, driver and passenger names and contact details, as well as vehicle details.
Provide security clearance for all project and operations related trip for staff and locations within their zone.
Support the SM and SSFPs within their zones, to draft, implement and continually update (at least every 6 months) the location specific SSPs, with associated SOPs, using the standard template which includes communications and movement protocols, security communication tree, information flows, training of staff, etc.
Person Specification
Essential:
Minimum of five years' experience in security management of operations in diverse situations, including stable and conflict-riddled and security-challenged environment, with extensive experience of security management in Nigeria
Demonstrated courses in security management
Has previous experience as a Security Officer in an international NGO within the last 3 – 5 years.
Experience in risk analysis and management
Ability to demonstrate their links with relevant security networks in Nigeria
Conversant with the geography of the zone of interest and speaks the local language(s) of the zone.
Work-based Skills and Competence:
Essential:
Ability to work on own initiative and as part of a team
Ability to multi-task
Knowledge of, and ability to use Microsoft office suite skill
Able to pay attention to detail
An effective communicator, with strong interpersonal skills
Proven writing skills in English
Ability to work effectively in a culturally sensitive setting
Ability to explain complex security issues to a non-technical audience
Ability to be able to work in an organized manner but within an integrated team
Committed to the mission and values of Malaria Consortium
Demonstrable passion for Malaria Consortium's mission; a strategic manager with integrity and a desire to work in a dynamic environment
Strong analytical skills and experience interpreting a strategic vision into an operational model
A collaborative and flexible style, with a strong service mentality
Salary
Competitive.
Application Closing Date
15th November, 2022.
How to Apply
Interested and qualified candidates should:
Click here to apply online