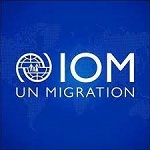 Link to original job advertisement
Context
Under the supervision of the Migrant Protection and Assistance Officer as Head of Unit, the incumbent will implement and manage the Resettlement and Movement Management (RMM) activities of the IOM Country Office for Belgium and Luxembourg.
Core Functions / Responsibilities
Supervise the work of the movement operations and airport staff, including the distribution of tasks, organization of the working schedules, staff evaluation, trainings, and the administration of leave requests and back-up systems;
Implement transportation strategies related to the orderly movement of the migrants requesting IOM support and coordinate the movement aspect of programmes handled by the Country Office;
In coordination with the Head of Unit, assist in negotiating new local agreements with airline companies, ground transportation providers and travel agencies, as needed;
Advise and make recommendations in order to optimise the booking processing and ensure bookings are done according to IOM's guidelines and agreements; provide training,guidance and assistance on travel arrangements matters to movement operations staff and on the Organization's system application tools (Amadeus, MiMOSA Web and iGATOR) whenever necessary;
Monitor the operations business process, identifying areas of improvement as well as simplify and enhance efficiency, carry out operations control tasks for projects/programmes activities;
In coordination with the Head of Unit, design and implement resettlement projects, including participating in negotiations and discussions with authorities, liaison with national and local government officials involved in the resettlement process, liaison with other relevant IOM Missions;
Coordinate and communicate information on movement-related activities towards internal and external partners, prepare reports, briefing materials, background information, narrative and statistical reports as required;
Assist in the preparation and implementation of possible future resettlement activities, including identifying opportunities for new/strengthened resettlement projects, preparation of project narratives and budgets;
Keep abreast of internal and external developments in the field of AVRR and share assessment of potential impact on IOM support to migrants with the Head of Unit and Deputy Head of Unit;
Undertake field visits to project sites, as required;
Perform any other duties as may be assigned.
Required Qualifications and Experience
Education
University degree in International Relations, Law, Social, Political or Economic Sciences, Social Work, Migration or Development Studies or a related field from an accredited academic institution with four years of relevant professional experience;
OR
Completed High School degree from an accredited academic institution, with six years of relevant professional experience
Experience and skills
Excellent experience in movement operations;
Demonstrated expertise in the use of electronic tools such as Amadeus, MiMOSA and iGator;
Experience in negotiating with airlines, airport services and government authorities;
In depth knowledge of the broad range of migration related subject areas dealt with by the Organization;
Demonstrated proficiency in the use of Office software packages (MS Word, Excel, etc.) and knowledge of spreadsheet and data analysis;
Knowledge of IOM's financial rules and regulations;
Strong drafting, writing, and reporting skills.
Languages
Fluency in English, French and Dutch is required.
How to apply
Interested candidates are invited to submit their applications to [email protected] by 22 February 2023 at 23:59 (CET – Brussels time), referring to this advertisement in the subject line (SVN 2023-07 Senior RMM Associate G6) including:
CV
Cover Letter
Questionnaire on Mandatory Requirements (page 5)
In order for an application to be considered valid, IOM only accepts applications duly completed.
IOM reserves the right to contact shortlisted candidates only
Other
Any offer made to the candidate in relation to this vacancy notice is subject to funding confirmation.
Appointment will be subject to certification that the candidate is medically fit for appointment and verification of residency, visa and authorizations by the concerned Government, where applicable. As part of the mandatory medical entry on duty clearance, candidates will be requested to provide evidence of vaccination against COVID-19. This post is subject to local recruitment.
Only persons holding a valid residence and work permit for Belgium will be eligible for consideration.