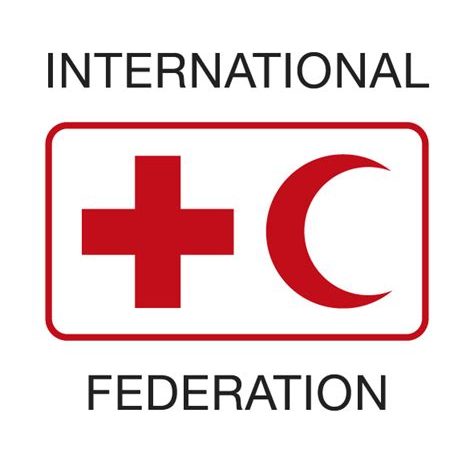 Closing date: Monday, 27 March 2023
Senior Regional Risk Management Officer, Europe Region
Jobnumber : S03125
Contract Type : Employee
Closing date : 27-Mar-2023
Posting Start Date : 13-Mar-2023
Location : HUNGARY
Duty Station : Budapest
Duty Station Status : N/A
Duration : 12 months
Accompanied Status : N/A
Grade : D2
Organizational Context
The International Federation of Red Cross and Red Crescent Societies (IFRC) is the world's largest humanitarian organization, with a network of 192-member National Societies. The overall aim of IFRC is "to inspire, encourage, facilitate, and promote at all times all forms of humanitarian activities by National Societies with a view to preventing and alleviating human suffering and thereby contributing to the maintenance and promotion of human dignity and peace in the world." IFRC works to meet the needs and improve the lives of vulnerable people before, during and after disasters, health emergencies and other crises.
IFRC is part of the International Red Cross and Red Crescent Movement (Movement), together with its member National Societies and the International Committee of the Red Cross (ICRC). The work of IFRC is guided by the following fundamental principles: humanity, impartiality, neutrality, independence, voluntary service, unity, and universality.
IFRC is led by its Secretary General, and has its Headquarters in Geneva, Switzerland. The Headquarters are organized into three main Divisions: (i) National Society Development and Operations Coordination; (ii) Global Relations, Humanitarian Diplomacy and Digitalization; and (iii) Management Policy, Strategy and Corporate Services.
IFRC has five regional offices in Africa, Asia Pacific, Middle East and North Africa, Europe, and the Americas. IFRC also has country cluster delegation and country delegations throughout the world. Together, the Geneva Headquarters and the field structure (regional, cluster and country) comprisethe IFRC Secretariat.
Risk management plays a key role in ensuring essential assistancereaches communities in need while safeguarding ofdonor investments made to the operation. Leveraging lessons learned from other IFRC operations, the consistent assessment and monitoring of overall operational risks in conjunction with clearly defined risk appetites is essential to deploy early within the operation.
The position holder is part of the global risk management team. Other key stakeholders of this position are regional operation managers, regional appeal managers, regional budget holders and heads of delegations.
Job Purpose
Under the direction of the Regional Director,and with technical supervision of the Senior Officer Global Risk Management, the Senior Regional Risk Management Officer will providerisk management and advisory services that add value and support IFRC regional management to take and manage risk proactively and effectively. They will collaborate with and guide IFRC's Regional Office in Europeto implement an effective risk management process in line with IFRC's Risk Management Policy.
The Senior Regional Risk Management Officer will work to raise the overall risk maturity of the regional office, CCST and Country Office and Sub Offices wherever exist, providingongoing risk management training and guidance to the teams within their region.
The Senior Regional Risk Management Officer will provide regular updates to the Senior Officer Global Risk Management on emerging and escalating risks with their region.
They will facilitatethe regular review of the top risks of the region with the regional leadership, including monitoringthe risks and mitigating actions to adjust the risk appetiteas necessary.
Job Duties and Responsibilities
 Facilitate, coordinate, and oversee the implementation of the IFRC Risk Management Policy at the regional level.
 Act as a central point of escalation, ensuring critical risks are reviewed and where needed escalated to the Regional Director or to global risk management function in Geneva.
 Facilitate risk management workshops to ensure the risk registers at the country (cluster) delegations are established and up to date.
 Liaise with delegations and offices to support the assessment of the capabilities, needs and gaps of National Societies, to identify how IFRC can better support them to identify and mitigate their risks.
 Provide guidance to regional teams on managing critical risk areas and support the development of effective risk mitigation plans and controls at the regional level.
 Provide training to regional teams to build risk awareness and risk management capacities within the organisation.
 Proactively identify and recommend opportunities for enhancements to processes, procedures and policies.
 Provide regular reports on risk management to the Regional Director and to the global risk management function in Geneva
 Respond to requests on risk management in the region, in particular from National Societies, in alignment with the global risk management strategy and the IFRC Risk Management Policy, and in coordination with the global risk management function when relevant.
 Contribute to the work of the IFRC risk management network, in further developing and implementing risk management across the IFRC Secretariat
 Work in close collaboration and cooperation with the Regional Director, Deputy Regional Director, Regional Head of Units, Heads of Delegations, Legal adviser and thematic leads, to help them identify and mitigate risks.
National Society Capacity Enhancement
 Provide guidance and support to the National Societies in the region to establish, implement or improve their risk management framework.
Organisational Accountability
 Keep IFRC regional management duly informed on any material risk developments that could affect the IFRC and movement partners.
 Provide regular updates to the Senior Officer Global Risk Management in Geneva on emerging and escalating risk within their region.
Key Result Areas The jobholder's accountability areas are outlined as follows:
 Implementing global risk management processes at the regional level.
 Facilitating the establishment and review of risk registers at the country (cluster) office and regional office level.
 Providing regular risk reports.
 Facilitate the collection and analysis of risk evidence.
 Facilitating management initiatives over risk and control.
 Overseeing regional risk management strategies and regional risk mitigation plans.
Job Duties and Responsibilities (continued)
Duties applicable to all staff
1. Work actively towards the achievement of the Federation Secretariat's goals.
2. Abide by and work in accordance with the Red Cross and Red Crescent principles.
3. Perform any other work-related duties and responsibilities that may be assigned by the line manager.
Education
Required:
 Relevant university education in an area such as accounting, audit, business management, finance, project management, risk management, or another relevant field.
 Risk Management qualification, a member of the Institute of Risk Management, or an extensive background in risk management.
Experience
Required:
 Minimum 5 years' experience in the area of risk management, internal audit, compliance, finance, project/programme management or similar areas, in an international humanitarian organization, UN, donor agencies, government, or multinational companies.
 Experience in delivering training and awareness on risk management and control.
 Experience in working in a multi-cultural environment.
Preferred:
 Experience working with the Red Cross or Red Crescent Movement.
 Experience in coordinating with senior management, donors and other relevant stakeholders.
Knowledge, Skills and Languages
Required:
 Understanding of the principles and application of good corporate governance, business and operational risk management and effective internal controls.
 Ability to work in a cross-cultural and cross-functional environment.
 Ability to establish/maintain effective working relationships with internal and external stakeholders.
 Ability to plan work and manage conflicting priorities, and handle multiple demands simultaneously.
 Ability to gather, analyse, and evaluate facts, and prepare/present concise oral and written reports.
 Excellent negotiation and diplomacy skills.
 Excellent written and verbal communication skills and the ability to provide authoritative advice.
 IT literate and self-supporting in computers (Windows, spreadsheets, word-processing, etc.)
 Good knowledge of the Europe region.
 Fluent spoken and written English.
Preferred:
 Good understanding of the IFRC Network.
 Additional language relevant to Europe.
 Good command of another IFRC official language (French, Spanish or Arabic)
Competencies, Values and Comments
Values: Respect for diversity; Integrity; Professionalism; Accountability.
Core competencies: Communication; Collaboration and teamwork; Judgement and decision making; National society and customer relations; Creativity and innovation; Building trust.
Functional competencies: Strategic orientation; Building alliances; Leadership; Empowering others.
Comments: This is a national staff position open to Hungarian nationals and others who are legally eligible to work in Hungary. Candidates must be able to provide proof of their eligibility to work in Hungary.