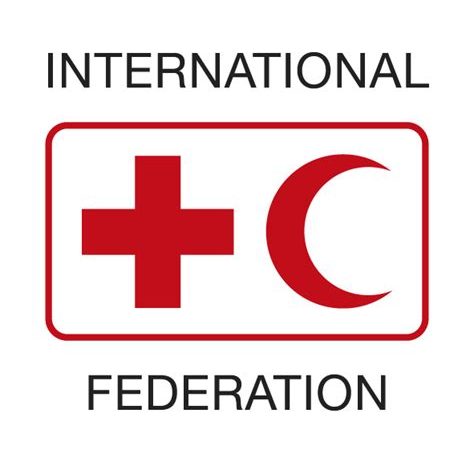 Job Description
The International Federation of Red Cross and Red Crescent Societies (IFRC) is the world's largest humanitarian organization, with a network of 192-member National Societies. The overall aim of the IFRC is "to inspire, encourage, facilitate, and promote at all times all forms of humanitarian activities by National Societies with a view to preventing and alleviating human suffering and thereby contributing to the maintenance and promotion of human dignity and peace in the world." The IFRC works to meet the needs and improve the lives of vulnerable people before, during and after disasters, health emergencies, and other crises.IFRC is part of the International Red Cross and Red Crescent Movement (Movement), together with its member National Societies and the International Committee of the Red Cross (ICRC). The work of the IFRC is guided by the following fundamental principles: humanity, impartiality, neutrality, independence, voluntary service, unity, and universality.IFRC is led by its Secretary General, and has its Headquarters in Geneva, Switzerland. The Headquarters are organized into three main Divisions: (i) National Society Development and Operations Coordination; (ii) Global Relations, Humanitarian Diplomacy, and Digitalization; and (iii) Management Policy, Strategy and Corporate Services.IFRC has five regional offices in Africa, Asia Pacific, Middle East and North Africa, Europe, and the Americas. IFRC also has country clusters and country delegations throughout the world. Together, the Geneva Headquarters and the field structure (regional, cluster, and country) comprise the IFRC Secretariat.Addressing climate and environmental crises is the first strategic priority of the IFRC's Strategy 2030, which stresses the urgent need to massively scale-up climate change adaptation and disaster risk reduction, in view of increasing disasters and climate-related impacts on vulnerable people. Early warning and early/anticipatory action are acknowledged as a critical component of this work. Anticipatory action is increasingly recognized as a key solution to reduce the impacts of climate change and extreme weather events, these actions help organizations and people build resilience to future shocks by better understanding trends and highlighting the need to embed risk information for short-term shocks that informs long-term adaptation.In June 2022, the leaders of 192 National Societies endorsed the Council of Delegates Resolution on 'Strengthening anticipatory action within the Movement: Our way forward'. To operationalize that ambition and in line with the Operational Framework for scaling up Anticipatory Action the IFRC is seeking to support National Societies by developing anticipatory action plans that are eligible and can be funded under the DREF anticipatory pillar. As part of these efforts, Italian Red Cross will second a Delegate to the IFRC to support the implementation of an Italian Government funded anticipatory action project in the African region.Currently, 15 National Societies in Africa are engaging in anticipatory action planning. The Africa Anticipatory Action Senior Officer will work with African National Societies and their partners to set up systems to implement anticipatory action plans for weather and non-weather-related hazards.Job PurposeUnder the guidance of the Anticipatory Action Delegate and in close cooperation and coordination with the relevant Partner National Societies and IFRC offices, the Africa Anticipatory Action Senior Officer will support setting up (where no previous work exists) and strengthening (where previous work exists) the Forecast-based Financing (FbF) mechanisms with National Societies under its geographic remit. The implementation focuses on the development of Early Action Protocols (EAP) or Simplified EAPs, and the strengthening of the National Societies' capacities for anticipatory action planning and delivery, including coordination with their respective governments and other key stakeholders. Developing effective readiness and early action requires national dialogue and coordination to shift the system to anticipatory action, followed by an in-depth risk analysis to develop impact-based triggers, identify effective and feasible early actions, and strengthen the required operational capacity to implement these actions. The Senior Officer, Anticipatory Action therefore will work closely with the regional thematic and technical experts .Job Duties And Responsibilities
Company: International Federation of Red Cross and Red Crescent Societies
Location: Ghana
State: Ghana
Job type: 

Full-Time

Job category: NGO Jobs in Ghana
Overall implementation and management of the anticipatory action project in the selected countries

Develop work plans with the National Societies, IFRC Delegations, Climate Centre, and Partner National Societies for the implementation of the AA project in the country.
Ensure project funding agreements are in place with National Societies and work with IFRC Delegations to ensure day-to-day progress on agreed work plans.
Accompany the National Society, the IFRC Delegations, and the Partner National Societies in the EAP/sEAP development, approval, and management process.
In coordination with the Grants Manager, monitor the financial expenditures, and provide progress reports on results against objectives and risk analyses as required.
Contribute to a client-oriented approach that values accountability for results, proactivity, continuous improvement, innovation, high performance, and cost-effectiveness.

Creating an enabling environment for anticipatory action:

Led by respective National Societies, convene stakeholders on anticipatory action, including National Disaster Management Authorities, National Hydro-meteorological Services, relevant sectoral ministries as well as other humanitarian partners in the country.
Foster dialogues on early action and preparedness, advocating for national government anticipatory strategy, to ensure ownership and coordination of government stakeholders including Red Cross and Red Crescent National Societies
Support the establishment of technical working groups, MoUs on anticipatory action and/or integrate into existing national coordination groups.

Conducting feasibility and capacity assessments to determine the feasibility of anticipatory action:

Support and conduct feasibility studies and capacity assessments, using and leveraging existing assessment results and initiatives such as Preparedness for Effective Response, relevant outlook indicators, government level and National Society organizational level capacity analysis, mapping and analysis of national early warning mechanisms and their feasibility to provide indicators for anticipatory action.
Support the National Societies with the prioritization of hazards, review of forecasts/data, and early warning systems.
Engage the relevant stakeholders such as IFRC and Partners in the feasibility studies, sensitize and socialize findings and lessons learned.
Engage with the regional climate prediction and impact-based forecasting such as IGAD in East Africa, SADAC in Southern Africa, and ECOWAS in the Sahel when appropriate.

Strengthening the operational capacity and readiness of the National Society:

Utilise Preparedness for Effective Response (PER) process to identify key operational and technical capacity-building needs, including staff training, developing, or updating Standard Operating Procedures (SOPs), contingency plans, and required support services (HR, admin, logistics) to deliver anticipatory action.
EducationRequired
Relevant post-graduate university degree in Disaster Risk Reduction, Disaster Management, Development studies or related areas.
Basic Delegates Training Course (BTC), WORC, IMPACT or equivalent knowledge.
ExperienceRequired
5 years' international experience in the humanitarian sector, technical level related to Disaster Risk Management programming, institutional preparedness, capacity strengthening initiatives, emergency response operations or EWEA systems.
Experience in emergency response coordination or project management at the country level.
Experience or exposure to anticipatory humanitarian action.
Experience in process management or organizational change.
Experience managing large projects including programmatic and financial aspects.
Experience working with the Red Cross and Red Crescent National Societies.
Good understanding of the IFRC policies, system, and procedures.
Experience in coordinating with multiple stakeholders, including authorities and other humanitarian actors.
Knowledge, Skills and LanguagesRequired
Excellent communication and facilitation skills
Well organized, with very good planning and time management skills
Self-supporting in computers (Email, Internet, spreadsheets, word-processing, etc.)
Fluently spoken and written English
Preferred
Good command of another IFRC official language (French, Spanish or Arabic)
Competencies, Values and Comments Role model: Accountability-Commitment to the International Red Cross & Red Crescent Movement; Diversity-Sensitivity to diversity; Integrity-Integrity & Personal conduct; Professionalism-Flexibility & Adaptability, Resilience, management of self and others Collaboration: Building trust; Empowering others; National Society relations; Teamwork Achievement: Communication; Innovation-Initiative & direction; Judgement Decision-making; -Management of strategy, budgets and resources.
Method of Application
Closing Date : 28th September, 2023