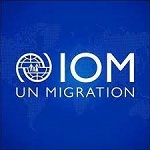 The International Organization for Migration (IOM) – Established in 1951, IOM is the leading inter-governmental organization in the field of migration and works closely with governmental, intergovernmental and non-governmental partners. IOM is dedicated to promoting humane and orderly migration for the benefit of all. It does so by providing services and advice to governments and migrants.
We are recruiting to fill the position below:
Job Title: Senior Migration Health Nurse
SVN No. : SVN2022.142
Location: Abuja
Organizational Unit: Health Assessment Programmes
IOM Classification: G7
Type of Appointment: Special Short-Term (SST) 6 months with possibility of extension
Estimated Start Date: As soon as possible
Context
Under the overall supervision of the Chief of Mission (CoM) and the direct supervision of the Chief Migration Health Officer, the successful candidate will be responsible for carrying out the following duties and responsibilities in relation to the Migration Health Assessment Centre (MHAC) in Abuja, Nigeria
Core Functions / Responsibilities
Lead daily nursing and administrative activities of the migration health assessment in the Migration Health Assessment Centre (MHAC) to fulfil the technical requirements of the resettlement countries in the areas of:

Medical examinations;
Imaging;
Laboratory testing;
Vaccinations;
TB management;
fTreatment and referrals;
Pre-departure procedures and medical movements;
Counselling;
iDocumentation, certification and information transmission;
Directly observed treatment/therapy short-course (DOTs);
Fitness-to-travel checks; and,
Other technical areas as may be required.

Supervise all daily nursing and administrative activities, namely:

a. Assign tasks to nurses and clerks;
b. Monitor pre-examination information sessions, counselling, history, follow up and vital signs taking; verify that nurses and medical clerks enter information into relevant databases in a timely and accurate manner, in accordance to their specific functions

Facilitate and monitor implementation of fraud-prevention measures, including testing performed outside of the MHAC.
Contribute to the establishment and maintenance of an optimal workflow at the health assessment site by suggesting and implementing improvements to facilitate timeliness of completion of nursing and clerical tasks.
Verify that all migrant/refugee identity check mechanisms are well established and followed.
Implement quality assurance and quality control measures for nursing and clerical activities; participate in writing SOPs and instructions as well as staff training.
Verify that SOP's, checklists and standard universal precautions within MHAC are followed.
Check that the MHAC pharmacy, stock, medical kits and emergency kits within the MHAC and for medical escorts if applicable are well maintained according to guidelines and SOP's.
Coordinate, follow up and verify procurement for MHAC – including purchase orders, payment requests and invoices.
Gather and analyze administrative reports and program updates as necessary; report any inconsistencies or issues to the N+1 (CMHO or chief nurse).
Coordinate the planning and execution of mobile missions if applicable.
Coordinate, and perform if needed, the medical escort duties when required to ensure migrants receive continued care throughout all phases of migration (before departure, during the journey and at the final destination).
Gather and analyze statistical information and share with the Chief Migration Health Nurse or CMHO as per pre-set and agreed upon format.
Maintain collaborative relationships with various partners to facilitate the follow up and relevant information sharing. Partners include internal IOM departments, other health providers, panel physicians, Embassies other UN agencies or NGO's and others as applicable.
May have responsibility for direct supervision of a designated team.
Performing any other related duties that the direct supervisor may assign.
Education
Nursing Degree with a minimum of five years relevant clinical experience, with at least two years in a supervisory role.
Experience:
Valid license to practice in Nigeria is mandatory.
Excellent technical skills, including in phlebotomy
Experience in leading teams: training, coaching and supervision
Training or working experience in the areas of Tuberculosis management, immunizations, mental health, communicable diseases, public health, health promotion is an advantage.
Experience of working with international humanitarian organizations, in a multi-cultural setting is an advantage.
National with a good knowledge of, and experience in, the culture and traditions of their country.
Ability and willingness to work in difficult areas/situations.
Languages:
Fluency in English (oral and written) required, working knowledge of the local language.
Skills:
Computer literacy required: MS Office suite (Word, Excel, Access)
Demonstrated ability to supervise and lead clinical and non-clinical staff, including capacity building;
Familiarity and demonstrated experience with operational management of health facility or project;
Excellent Interpersonal, Organizational, Negotiation and Conflict Resolution skills
Ability to prioritize multiple tasks and meet deadlines in a dynamic environment
Self-motivated, ability to work with minimum supervision; ability to work with tight deadlines
Demonstrated ability to maintain detail, accuracy, and confidentiality.
Required Competencies:
Behavioural:
The incumbent is expected to demonstrate the following competencies:
Values:
Inclusion and respect for diversity respects and promotes individual and cultural differences; encourages diversity and inclusion wherever possible.
Integrity and transparency: maintain high ethical standards and acts in a manner consistent with organizational principles/rules and standards of conduct.
Professionalism: demonstrates ability to work in a composed, competent, and committed manner and exercises careful judgment in meeting day-to-day challenges.
Core Competencies – behavioural indicators level 2:
Teamwork: develops and promotes effective collaboration within and across units to achieve shared goals and optimize results.
Delivering results produces and delivers quality results in a service-oriented and timely manner; is action oriented and committed to achieving agreed outcomes.
Managing and sharing knowledge continuously seeks to learn, share knowledge, and innovate.
Accountability: takes ownership for achieving the Organization's priorities and assumes responsibility for own action and delegated work.
Communication: encourages and contributes to clear and open communication; explains complex matters in an informative, inspiring, and motivational way.
Managerial Competencies – behavioural indicators level 2:
Leadership: provides a clear sense of direction, leads by example, and demonstrates the ability to carry out the organization's vision; assists others to realize and develop their potential.
Empowering others & building trust creates an atmosphere of trust and an enabling environment where staff can contribute their best and develop their potential.
Strategic thinking and vision: work strategically to realize the Organization's goals and communicates a clear strategic direction.
Application Closing Date
31st October 2022.
Method of Application
Interested and qualified candidates should submit their applications via email to: [email protected] indicating the position applied in the subject line.
And
Click here to apply online
Note
In order for the applications to be considered valid, IOM only accepts applications with a cover letter not more than one page specifying the motivation for application, addressed to Human Resources, International Organization for Migration (IOM) and with a subject line SVN2022.142. Senior Migration Health Nurse, Abuja.
All applications should include a functional email address, mobile numbers, and detailed curriculum vitae (CV).
Only candidates residing in the country of the duty station and within commuting distance of the duty station will be considered.
Appointment will be subject to certification that the candidate is medically fit for appointment, confirmation of all documents, and security clearances.
Women with the above qualifications are encouraged to apply.
Please note that this position is open only to Nigerian National applicants and only shortlisted candidates will be contacted.
IOM is committed to a diverse and inclusive work environment. Read more about diversity and inclusion at IOM at www.iom.int/diversity.
Applications are welcome from first- and second-tier candidates, particularly qualified female candidates.
For all IOM vacancies, applications from qualified and eligible first-tier candidates are considered before those of qualified and eligible second-tier candidates in the selection process.