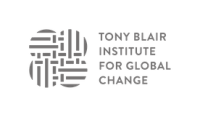 Company: Tony Blair Institute for Global Change
Location: Ghana
State: Jobs in Accra
Job type: Full-Time
Job category: Administrative/Secretarial Jobs in Ghana
Job Description
At the Tony Blair Institute for Global Change, we work with political leaders around the world to drive change. We help governments turn bold ideas into reality so they can deliver for their people. We do it by advising on strategy, policy and delivery, unlocking the power of technology across all three. And by sharing what we learn on the ground, so everyone can benefit. We do it to build more open, inclusive and prosperous countries for people everywhere.
We are a global team of nearly 800 changemakers, operating in more than 30 countries, across five continents. We are political strategists, policy experts, delivery practitioners, technology specialists and more. We speak more than 45 languages. We are working on over 100 projects, tackling some of the world's biggest challenges. We're all here at TBI to make a difference.
In a world of ever more complex challenges, we believe diversity of background and perspective is a strength. We pride ourselves on a culture that values and nurtures difference. We are dedicated to unlocking potential, not only for the countries we work in but also for each of our team members. No matter where you're from or who you are, if you're passionate about the transformative power of progressive politics, we invite you to build a better future with us.
We encourage early application as we reserve the right, if required, to close this role ahead of the date advertised.
Job Introduction
The Government of Ghana is standing at a crossroads as it tries to balance kickstarting economic growth in a global economic crisis with limited fiscal space within the newly approved IMF facility. At the core of its growth agenda is to enhance and accelerate industrialisation, agricultural transformation, and create economic and employment opportunities at scale for the youth. The Government also wants to use digitization to formalize the economy, extend the domestic tax revenue net, improve the ease of doing business and accelerate its drive for a cashless public sector.
TBI seeks to appoint a Senior Manager to lead our Economic Prosperity advisory work with strategic economic Ministries within the Government of Ghana. Reporting to the Country Director, the successful candidate will manage a team bringing the best of TBI to the government and be an active part of TBI Ghana Advisory leadership team.
Key Responsibilities
Lead and manage a high performing TBI Ghana economic prosperity advisory team
Develop, nurture and maintain trusted working relationship with very senior government officials delivering on the government's economic growth agenda
Oversee the economic prosperity workstreams, ensuring projects remain results focused and deliver impact as defined in the team's Objectives and Key Results (OKR)
Provide coaching, guidance and strategic steer to the team to problem-solve delivery issues and unblock bottlenecks
Manage team performance, delivery quality and challenge ways of working to drive impact
Contribute to recruitment, retention, and motivation to build a high performing team that is the right fit for Ghana's context
Facilitate documentation and dissemination of analysis, lessons learnt, case studies and/or policy papers as necessary to support TBI fundraising, partnership, and communications activities
Contribute to the strategic direction of the country programme, including ensuring performance and impact
Assist the Country Director to develop the strategic direction for the economic prosperity workstream, specifically the annual strategy setting and quarterly review process, playing a lead role in workstream design, based on TBI's mission and approach within Ghana's country context
Identify and develop new strategic growth opportunities with counterparts and partners
Deploy a strategic approach to review project progress, consider alternative approaches and re-set workstream objectives accordingly (within the OKR framework), with approval from the Country Director
Prepare status reports and establish effective project communication plans to key stakeholders, including Government counterparts and TBI internal reporting
Support the country team to conduct post project evaluation and identify project elements that work well and those that can be improved on
Apply the above to drive a culture of performance, development, teamwork, and continuous learning within the Ghana team
Contribute to maintaining TBI's license to operate in Ghana
Deputise for the Country Director as and when required, supporting in a range of activities including operational management, liaising with HQ on reporting, approvals etc
Anticipate project risks and suggest actions to mitigate them, including financial, reputational, safety and security
Work collaboratively with colleagues and perform other duties as reasonably required to achieve the goals of the Ghana project and the Institute
Operate as a key member of the Ghana leadership team, contributing to the overall strategy, director and performance of the team
Person Specification
We are looking for an outstanding individual with high levels of enthusiasm, drive, resilience, a can-do attitude and ability to consistently achieve results in a fast-paced environment, an individual with a proven track record of leadership and delivery in the public or private sector.
The requirements that should be met are:
Broad and comprehensive experience in: government advisory, management consulting public/civil services worldwide, finance or international development
The ability to work and interact at the highest levels of public life, strong political acumen, and the ability to develop an understanding of the needs of senior officials
The ability to think strategically, work independently and translate strategies into concrete and implementable plans
Experienced people manager and effective motivator of high performing teams
Subject matter expertise in any of: private investment facilitation, agriculture transformation, economic growth; international development experience in private sector development will be a desirable asset
Exceptional problem-solving and analytical skills, including sound knowledge of strategic planning and project management tools
A strong understanding of harnessing technology for change and use of technology for accelerated development
Excellent inter-personal skills and ability to work both independently and as part of a wider team
High quality communication, drafting and presentation skills
The ability to set and maintain a safe and secure culture and professional environment
Strong sense of ethics, discretion and perseverance required
Experience of living and working in developing countries is strongly desirable
Fluency in English is required; knowledge of French is desirable
Method of Application
CLICK TO APPLY
Closing Date : 24th November, 2023