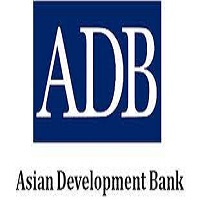 Closing date: Tuesday, 30 May 2023
Reference Number: 230253
Position Level: NS 3
Department: Information Technology Department
Division: Digital Innovation and Architecture Division, ITD
Location: Asian Development Bank Headquarters
Date Posted: Wednesday, May 17, 2023
Closing Date: Wednesday, May 31, 2023 11:59 p.m. (2359 Manila Time, 0800 GMT)
IMPORTANT INFORMATION: In the event that the staff appointed to a new category (i.e. from AS to NS, or from NS to IS) is rated at 2 or lower in the first two performance reviews after appointment at the new level, they will return to the level occupied immediately prior to their appointment in the new category.
Overview
Asian Development Bank (ADB) is an international development finance institution headquartered in Manila, Philippines and is composed of 68 members, 49 of which are from the Asia and Pacific region. ADB is committed to achieving a prosperous, inclusive, resilient, and sustainable Asia and the Pacific, while sustaining its efforts to eradicate extreme poverty. ADB combines finance, knowledge, and partnerships to fulfill its expanded vision under its Strategy 2030.
ADB only hires nationals of its 68 members.
The position is assigned in the Digital Innovation and Architecture Division (ITIA) within the Information Technology Department (ITD). ITD enables ADB's digital agenda and supports the Bank's global operations. The department delivers digital innovation, IT infrastructure, services and solutions, and provides tools and knowledge platforms.
ITIA is responsible for ADB's i) digital strategy and enterprise architecture, ii) innovation using emerging technologies and new digital business models, and iii) strategic adoption and change management for digital initiatives.
To view ADB Organizational Chart, please click here.
Job Purpose
The Senior IT Officer (Digital Partnerships) will work directly with other ADB Departments and with the different teams in ITD to understand business and technology needs and challenges, ensure that projects align with the technology that provides best practice and direct IT strategy in support of the overall business strategy of ADB. The incumbent will report to the designated International Staff and may supervise National and Administrative Staff.
Responsibilities
 Advises on the capabilities of ITD and ADB's technologies.
 Gathers IT requirements and facilitates development of business cases for proposed projects.
 Responds to significant project or operational issues.
 Ensures solutions are meeting the requirements of the business by partnering with other ITD divisions/groups.
 Manages relationships with business units, ITD, and vendors during negotiations and evaluations to identify potential issues and risks. Maintains open lines of communication with all parties.
 Consults with business units and reviews and provides recommendations on IT usage, services, technology, and department specific projects in order to identify, forecast, and develop IT needs.
 Coordinates and oversees the use and delivery of IT services throughout the ADB.
 Performs other duties as may be assigned and reflected in the incumbent's workplan.
Qualifications
Relevant Experience & Requirements
 Bachelor's degree in Information Technology, Computer Science, Business Administration, Project Management or relevant fields preferably with Master's Degree or equivalent
 Minimum of 8 years of relevant professional experience and at least 4 years of supervisory experience.
 Excellent written and verbal communication skills in English is required.
 Comprehensive knowledge of IT infrastructure, applications, systems or other assigned area of expertise.
 Extensive knowledge of business analysis, portfolio management, and performance monitoring practices and methodologies.
 Extensive knowledge of IT organizational practices.
 Ability to build, maintain and extend relationships across the organization.
 Ability to manage and direct activities of others in a multi-project environment.
 Ability to perform business and process analysis.
 Please refer to the link for ADB Competency Framework for NS3.
General Considerations
The selected candidate, if new to ADB, is appointed for an initial term of 3 years.
ADB offers competitive remuneration and a comprehensive benefits package. Actual appointment salary will be based on ADB's standards and computation, taking into account the selected individual's qualifications and experience.
ADB seeks to ensure that everyone is treated with respect and given equal opportunities to work in an inclusive environment. ADB encourages all qualified candidates to apply regardless of their racial, ethnic, religious and cultural background, gender, sexual orientation or disabilities. Women are highly encouraged to apply.