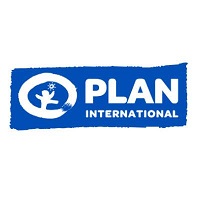 Plan International was founded over 75 years ago with a mission to promote and protect the rights of children. The organisation was set up by British journalist John Langdon-Davies and refugee worker Eric Muggeridge in 1937, with the original aim to provide food, accommodation and education to children whose lives had been disrupted by the Spanish Civil War. Langdon-Davies conceived the idea of a personal relationship between a child and a sponsor – a model that puts the child at the centre, and remains the core of what we do. Today, Plan International is a global organisation that is active in over 70 countries to advance children's rights and equality for girls. Who We Are We work with communities around the world to end the cycle of poverty for children. We work with communities around the world to end the cycle of poverty for children. Founded over 70 years ago, Plan is a nearly $800 million organization often ranked among the top 10 international development agencies by reputation, size and scope. We work side-by-side with communities in 50 developing countries to end the cycle of poverty for children, developing solutions to ensure long-term sustainability. Our level of community engagement, long-term outlook and constant focus on the needs and priorities of children is unique among international development organizations. Our solutions are designed up-front to be owned by communities for generations to come and range from clean water and health care programs, to education projects and child protection initiatives. Community by community, Plan works to promise futures that are worthy of all children's potential. Our Vision Our vision is of a world in which all children realize their full potential in societies that respect people's rights and dignity. Our Mission Plan strives to achieve lasting improvements in the quality of life of vulnerable children in developing countries by: Enabling children, their families and their communities to meet basic needs and to increase their ability to participate in and benefit from their societies; Fostering relationships to increase understanding and unity among peoples of different cultures and countries; and Promoting the rights and interests of the world's children.
Experience 5 years
Location Abuja
ROLE PURPOSE
Under the direct supervision of the Country Director, the Senior Internal Auditor (SIA) function is responsible for developing, directing, and coordinating a comprehensive internal audit and quality assurance program, which supports the improvement of the risk management of Plan International Nigeria. The Internal Auditor is responsible for the strategic direction of the function, specifically contributing to the improvement of the quality and compliance of Plan International Nigeria's operations and programs to the standards /procedures/ policies of the organisation and relevant donors. whilst risk management responsibility is that of the country leadership, she/he is the main instrument for its implementation and improvement
DIMENSIONS OF THE ROLE
Area of Responsibility – Countrywide.
Located at the Country level and reports to Country Director.
Programs and Finance systems, processes for compliance and management information.
Risk Management and support for the proper functioning of all Plan systems.
ACCOUNTABILITIES
Coordinate and monitor the Internal Audit function and programs.
Participate in the design, implementation and monitoring of all the processes required in the audit work (annual plan, standard working papers, reporting format and protocols) etc.
Strengthen the Risk Management processes in line with Plan International requirements through facilitation of the country risk management plan of actions, update and monitoring of the country risk register.
Review the current Internal Control Systems for their effectiveness and appropriateness to achieve the Organization's objectives and report on areas of improvement.
Monitor actions taken by management in response to audit reviews, ensuring that all agreed audit actions and recommendations are accurate and timely implemented.
Work closely with external or visiting auditors and support their audit process.
Analyse all success factors and risks facing the organization, report them to management and provide recommendations for improvement of the risk management and overall Internal Control system.
Ensure that audits are performed with due professional care and there are credible audit observations, conclusions and recommendations.
Perform Partner audits to ensure compliance with donor and Plan's rules and regulations.
Performs other duties, including undertaking complex or sensitive reviews and investigations as assigned.
Adhere to Plan International's child protection policy to safeguard and protect the child at all times without any report or incident of child abuse.
Support in ensuring Plan's gender equality policy is adhered to.
Ensure IAP, six months appraisal and annual appraisal are timely completed and documented.
Keep the Supervisor informed of any initiative or difficulties relating to the job's responsibilities.
Perform any other duties that may be assigned by the Country Director.
Providing Assurance: Planning, monitoring and quality review of assurance engagements on key systems, processes, policies and controls carried out at the Country level.
Develop a financial year (FY) work plan for the country/specific area of work, as agreed with the Country Director that provides assurance on key systems, processes, policies and controls in Plan International Nigeria.
Prepare and monitor the budget to implement the annual work plan.
Review ongoing assurance assignments on the work plan in line with International standards on internal auditing.
Prepare reports to relevant stakeholders on audit engagement assignments undertaken.
Monitor the progress of management's actions in response to audit/assurance reviews.
Provide assurance to the management of compliance to Plan policies and procedures through assignments/audits carried out.
Conduct a review of the procurement process to determine the level of risk and propose actions to mitigate them.
Change Management, management support and learning: Influence change within and across the Organization to strengthen risk management, accountability, effectiveness, and support management in improving operations and to provide a platform for learning across Plan. 
Provide practical recommendations on how to improve systems, processes, policies and controls.
Facilitates the sharing of learning, based on best practices or from different units within the Organization as well from best standards and practices from the industry.
Provide technical support in network meetings and other Organizational trainings focusing on risk management and effectiveness of the control framework.
Provides advice to Country Leadership Team (CLT) on systems, processes and policy reviews, in agreement with the Country Director.
Actively participates in Regional and other leadership meetings to provide strategic input on risk management.
Contributes to the induction of new CLT members upon request on risk management, the effectiveness of the control framework and the role of internal audit.
Support the selection of external auditors by reviewing terms of reference, and the technical offer of bids.
Conduct training on Anti-Fraud and Corruption policy for staff and partners.
Relationship Management – Builds relationships with internal and external stakeholders to facilitate audit engagements and exchange of knowledge on audit best practices.
Build relationship with key internal stakeholders mainly program unit and country management to facilitate the conduct of quality audit engagements and identify appropriate areas for management support.
Interact with audit functions from local and other INGOs, the donor community to exchange knowledge and learn on assurance best practices and developments in risk management.
TECHNICAL EXPERTISE, SKILLS AND KNOWLEDGE
Qualification, Experience and Knowledge:
Chartered Accountant (ACA, ACCA etc.)
B.SC in Financial Management, accounting or any related course. Masters degree is an added advantage
At least 5 years' experience in a similar role;
Fair knowledge of grants and project management.
Knowledge and use of accounting software (Preferably SAP)
Skills:
Ability to train and mentor staff, partners and communities.
Good analytical and synthesis skills.
Ability to study and quickly understand the new operating environment and organizational systems.
Good communication skills (written and oral).
Good listening and interviewing skills.
Independence and objectivity, you should be able to work with minimum supervision
Organized, methodical and meticulous.
Attitudes:
Influencing staff to improve performance.
Promoting high performance.
Open to feedback and willing to try new approaches and processes.
Having excellent team spirit.
Promotes innovation, learning and transparency.
Communicates effectively and enthusiastically as appropriate to audience.
Behaves consistently in their approach to work and decision-making.
Demonstrated behaviors needed by the post holder to successfully perform the role.
Communicates clearly and effectively.
Ability to facilitate participative processes for all stakeholders for implementing grant projects.
Strong team building skills, Organized and methodical.
Independence, objectivity and integrity.
Skills Specific to the post needed to put knowledge into practice:
Good supervisory & coordination skills and ability to deliver to tight deadlines.
Fair knowledge of project planning, management, supervision, monitoring and evaluation tools.
Excellent and demonstrable experience in grant and financial management.
Knowledge and understanding of Nigeria's policy environment
Highly developed interpersonal and communication skills including good listening skills, influencing, negotiation and coaching.
Capacity to build and maintain relationships and to work effectively in a multi-cultural and multi-ethnic environment respecting diversity
Experience with Microsoft Word, Excel, Power Point and Outlook.
Method of Application
Interested and qualified? Go to Plan International on jobs.plan-international.org to apply