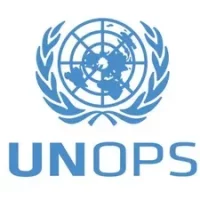 Closing date: Saturday, May 13, 2023
Background Information – Job-specific
UNOPS's mission is to serve people in need by expanding the capacity of the United Nations, governments and other partners to manage projects, infrastructures and acquisitions in a sustainable and efficient way.
Within these three main areas of knowledge, UNOPS provides its partners with transactional services, advice and implementation in projects ranging from the construction of schools and hospitals to the acquisition of goods and services or the training of local personnel. UNOPS works closely with governments and communities to ensure greater economic, social and environmental sustainability in the projects we support, with special emphasis on developing national capacity.
Working in some of the most challenging environments in the world, UNOPS vision is to promote sustainable implementation practices in the humanitarian, development and peace-building contexts, always with the aim of satisfying or exceeding the expectations of our associates.
With staff of more than 7,000 employees spread across 80 countries, UNOPS provides its partners with the logistical, technical and managerial knowledge they need and where they need it. The organization's flexible structure and global reach make it able to respond to the needs of partners quickly and in turn benefit from economies of scale.
UNOPS activities in Peru began in 1992. Since then, the office has collaborated in the areas of health and education, recreation and sport, the environment, governance and decentralization, infrastructure, social inclusion and justice, as well as the promotion of alliances and capacity development. The multi-country office manages projects in Peru and is expanding its portfolio in countries of the Andean Region. The areas in which UNOPS works at the Andean Hub are: water and sanitation, public transport, health infrastructure, acquisitions of medical equipment, ambulances and goods in general.
Functional Responsibilities
The senior driver ( file assistant ) will perform his duties under the supervision of the Administration and Finance Assistant.
The responsibilities of the Senior Driver ( File Assistant ) are detailed below: Responsibilities
1- Driving Functions
 Perform driver functions to transport UNOPS Peru personnel who carry out official missions in the city and in the interior of the country.
 Daily vehicle registration on gasoline consumption and mileage.
 Keep assigned vehicles in good working condition by checking oil, water, battery, brakes, tires, etc.
 Maintain control, registration and operationalization of the maintenance services of ( the ) office vehicles
 Follow the necessary procedures and regulations in the event of an accident.
2- File Functions
 Provide logistical support for meetings, committees, conferences, etc: arrangement of the room, shopping for materials to be used at the meeting, etc.
 Support in the compilation of documents so that the person in charge carries out the administrative procedures of the MCOP.
 Review, record, distribute and process incoming mail.
 Lead the physical document scanning team for projects.
 Coordinate the activities of the archive team.
 Digitize documents and coordinate with the file assistants the digitization of the documents of the assigned projects.
 Organize PEOC staff to digitize documents called Mail-In and Mail-Out ( correspondence ), in a timely, safe and efficient manner
 Support the Assets focal point in monitoring office equipment inventories and asset registration, maintenance and safeguarding.
3. Procedures:
 Follow UNOPS rules and procedures for the management of administrative activities under its charge., as well as guaranteeing compliance with all the organization's policies ( Organization Directives and Administrative Instructions ) related to its functions
4. Knowledge management:
 Assist in the systematization of lessons learned using the reporting template.
The Senior Driver ( File Assistant ) may participate in other UNOPS projects, at the request of their supervisor and their level of responsibility.
Education / Experience / Language requirements
Education
 Completion of high school studies is required.
 Providing studies at the University level ( equivalent to Bachelor's Degree ) will be considered as added value.
 Knowledge of computer management and office software packages, such as documents, spreadsheets, preferably Google Suite, will be valued.
Work experience
 Between 1 and 3 years of experience, based on the academic degree that it contributes, in the area of vehicle driving.
 Archive area experience is required.
 The contribution of United Nations agencies will be appreciated .
 Experience in administrative procedures management will be valued.
Language
 Mastery of the Spanish language is required.
ES Competencies
It shows understanding the impact its role has on all partners and always puts the beneficiary first. Develops and maintains strong external relationships and is a competent partner for others ( if it enters its functions ).
Evaluates the data and procedures to be followed to achieve logical and pragmatic decisions. Take an impartial and rational approach with calculated risks. Apply innovation and creativity to the problem-solving process.
Effectively establishes a line of action of your own and / or for others with the aim of achieving a goal. The actions lead to the correct achievement of the task with special attention to quality in all areas. Identify opportunities and take the initiative to act. Understand that the responsible use of resources maximizes the impact that we can have on our beneficiaries.
Treat all individuals with respect, respond tactfully to differences, and encourage others to do the same. Defend ethical and organizational standards. Maintains high standards of trust. It is a model for diversity and inclusion.
It is open to change and flexible in an environment with a high work rate. Adapt your perspective to changing circumstances or requirements. Reflect on past experiences and modify your own behavior. Performance is constant, even under pressure. Always pursue continuous improvement.
Express ideas or facts clearly, concisely and openly. Communication indicates a consideration for the feelings and needs of others. Actively listen and proactively share knowledge. Manage conflicts effectively by overcoming differences of opinion and finding a common denominator.
It acts as a positive model that contributes to team spirit. Collaborate and support the development of others. For Personnel Administrators Only: By using appropriate leadership styles, it acts as a model of positive leadership, motivates, directs, and inspires others to succeed.
Contract type, level and duration
Type of Contract: ICA – Individual Contractor Agreement
Monthly Regular Contract: This contract is established in the regular monthly Contract modality, that is, a continuous service presentation during the contract duration period making the payments associated with the contract at the end of each calendar month.
Contract Level: LICA6 ( Peruvian candidates or with permission to live in Peru ).
Duty Station: Lima, Peru ( Family Duty Station )
Contract Duration: Indefinite, subject to good performance, availability of funds and duration of the project / office needs.
UNOPS is an inclusive employer. We invite women, men and diverse groups to apply.
Work and personal life balance: UNOPS values its staff and recognizes the importance of maintaining a balance between professional and personal responsibilities.
We have a work-personal balance policy and offer several flexible schedule possibilities. This policy applies to UNOPS staff, under any contractual modality.
Upon request, UNOPS seeks the possibility of accommodating candidates with special needs.
For more information on the ICA contract you can enter the following link: https://www.unops.org/english/Opportunities/job-opportunities/what-we-offer/Pages/Individual-Contractor-Agreements.aspx
Additional information
 Unsolicited applications will not be accepted.
 Nominations received after the deadline will not be considered.
 Only selected candidates will be contacted, who will be invited to the next phase of the selection process, which consists of several evaluations.
 UNOPS celebrates diversity and is committed to equal employment opportunities. UNOPS workforce is made up of people of diverse nationalities, cultures, languages, races, gender identities, sexual orientations, and abilities. UNOPS aims to maintain and strengthen this diversity to ensure equal opportunities, as well as an inclusive work environment for its entire workforce.
 UNOPS encourages qualified candidates, as well as qualified candidates from underrepresented groups in the UNOPS staff, to apply. These groups include people from racialized or indigenous groups, members of gender identities and minority sexual orientations, as well as people with disabilities.
 UNOPS would like to ensure that all candidates can perform to the best of their ability during the evaluation process. If you are selected and need additional assistance to complete an evaluation test, such as reasonable adjustments, please inform the person responsible for human resources when you receive the invitation.
Terms and conditions
 For civil service positions, UNOPS reserves the right to designate a candidate for a lower level than that published in the vacancy announcement.
 Holders of container modality contracts must complete a series of compulsory courses before starting to provide services to UNOPS. These courses must be completed outside the hours worked for UNOPS and the total approximate duration is about four hours. For more information on container modality contracts, see this page.
 All UNOPS staff have a responsibility to carry out their tasks in accordance with the Charter of the United Nations and the policies and instructions of UNOPS, as well as with the corresponding accountability frameworks. Furthermore, all staff must demonstrate that they understand the Sustainable Development Goals in line with the core values of the United Nations and Our Common Agenda.
 Within its policies, UNOPS conducts background checks on all potential candidates. Recruitment at UNOPS is contingent on the results of such verifications.