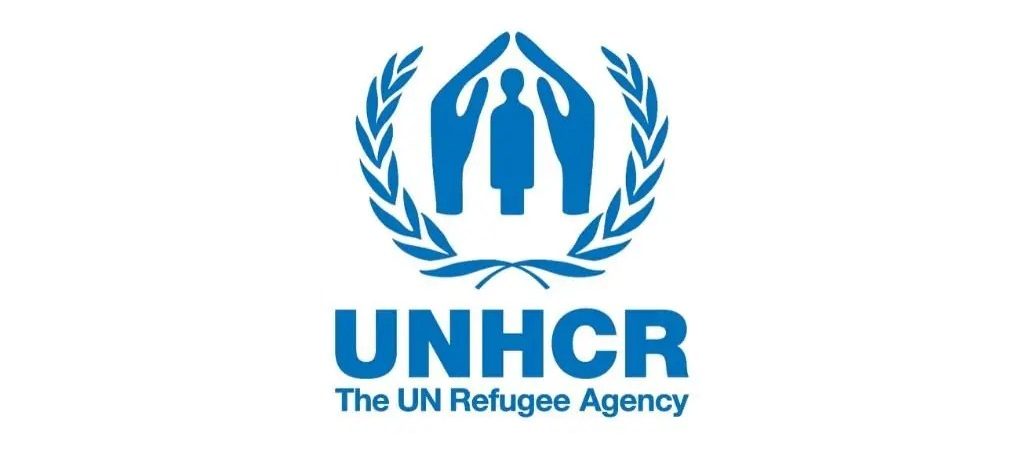 GS7 Fixed Term Appointment (internal/external advertisement),
Digital Service (DS/DER) of UNHCR Copenhagen
Title: Senior Digital Engagement Associate (PN. 10023573)
Vacancy No: CPH/VN/2023/005
Duty Station: Copenhagen, Denmark
Contract Type: General Service, GS7
Duration of Contract: initially for a period of one year
Application Closing date: 14 February 2023, Midnight CET
Operational Context
UNHCR, the UN Refugee Agency, is offering a Senior Digital Engagement Associate role (G7) within the Digital Service in Copenhagen Headquarters in Denmark.
UNHCR, the UN Refugee Agency, protects people forced to flee their homes because of conflict and persecution. We work in over 130 countries, protecting millions of people by responding with life-saving support, safeguarding fundamental human rights and helping them build a better future.
This position is located in UNHCR's Digital Service. The service supports the wider organisation on digital engagement and digital strategy. The incumbent reports to the Head of Service but supports a wider team of 45+ digital specialists based in London, Geneva, Copenhagen and Bangkok.
The incumbent will be expected to support the Head of Service and wider digital team with the effective delivery of digital services to the organisation. They will be actively involved in the roll out of the Digital Strategy, and key digital projects. They will also be responsible for arranging key meetings, recording outcomes and following up with stakeholders. Meetings can sometimes be technical in nature and it is desirable that the individual has knowledge and is passionate about digital communcations and approaches. The incumbent will also help strengthen team dynamics by ensuring team meetings are regularly held, and strong systems are in place for coordination across the units. This may include helping establish cross team planning, resource allocation and budget tracking and submissions and development of procurement documentation.
Good command of the English language is essential. The incumbent will be expected to speak and write clearly and effectively, correctly interpret messages from others and responds appropriately, asks questions to clarify, and exhibits interest in having two-way communication. He/she should be able to tailor language, tone, style, and format to match the audience, as well as demonstrate openness in sharing information and keeping people informed. The incumbent is expected to be highly client-oriented through establishing and maintaining productive partnerships with internal stakeholders by gaining their trust and respect. They should be well organised, have expereince of budget oversight, procurement and engaging with suppliers.
Organizational Setting and Work Relationships
The Digital Service (DS) is responsible for setting and driving the overall strategic direction for UNHCR's digital engagement, and for overseeing its effective implementation. The team is also responsible for coordination of the wider UNHCR Digital Strategy.
The Service provides functional support to enable country offices, Bureaus and HQ Divisions to improve their digital engagement with their audiences, to achieve enhanced results in advocacy, resource mobilization, protection, services and solutions, leading to better outcomes for the communities we serve.
Our 6 different teams are resourced with experts and external service providers to respond to requests from UNHCR offices across the world. These services include Engagement Strategy and Coordination, Design & Creative Development, Digital Solutions, Digital Workplace & Knowledge Services, Internal Communications and Salesforce Delivery.
Under the supervision of Head of Service, the incumbent will provide key cross-cutting support in coordinating across DS functions and teams, monitoring activities against plans throughout the business cycle.
The post holder will also help with the team planning including arranging team meetings, reporting on budget, tracking procurement status.
Duties and Responsibilities
To work across the team on priority digital projects and systems and provide support where required
Support HoS in the management and oversight of team projects including systems for tracking and monitoring.
Responsible for the organization of events for the team (team meetings, strategic planning workshops and trainings) capture minutes and actions.
Support on the implementation, socialization and monitoring of the Digital Transformation Strategy across the organization
Organising events and initiatives to increase the visibility of the team's services including promotion of service on internal digital channels
Supporting the capacity building and training activities of the team as required and maintaining collaboration spaces for the team and wider digital communities. This will include ensuring that the team's SharePoint presence including sites and communities are optimized and that the SharePoint site is a global resource useful for the DS team, for the DER network and outside of DER.
Support in budget creation and monitoring ensuring regular reports on team expenditure. Preparation of Resource Allocation Board memos, ensuring requisitions and Pos are placed in a timely manner which are in line with supplier contracts.
Support Digital Service in the DER Annual Planning including reports and plans for Compass, and inputs into Global Appeal and Report as required. Act as focal point between the DS and DER RMU.
Support DS on procurement processes and assist procurement processes including annual procurement plan and contract administration of global framework agreements and licenses hosted by DS.
Support in development funding proposals and business case for DS Strategic initiatives.
Assist with administrative tasks related to staffing and provide advice on personnel and administrative policies and procedures.
Prepares correspondence, special reports, evaluations and justifications as required on general administrative or specialized tasks that may be of a confidential nature within the assigned area of responsibility.
Minimum Qualifications
Education & Professional Work Experience
Years of Experience / Degree Level
For G7 – 4 years relevant experience with High School Diploma; or 2 years relevant work experience with Bachelor or equivalent or higher
Relevant Job Experience
Essential
Experience of working in the field of digital communications and Marketing
Experience of supporting teams with annual reporting, coordination, and planning
Experience in coordinating team events involving with internal and external stakeholders
Experience in supporting internal communications plans and proven practice of developing/updating communications platforms
Experience in budgeting and financial reporting
Experience in planning processes and
Experience of procurement and supplier oversight
Desirable
Knowledge of digital communication and marketing tools such as Web Analytics, web publishing, digital marketing tools
Language Requirements
For General Service jobs: Knowledge of English and/or UN working language of the duty station if not English.
Competency Requirements
Core Competencies:
Accountability
Communication
Organizational Awareness
Teamwork & Collaboration
Commitment to Continuous Learning
Client & Result Orientation
Cross-Functional Competencies:
Analytical Thinking
Innovation and Creativity
Technological Awareness
This is a Standard Job Description for all UNHCR jobs with this job title and grade level. The Operational Context may contain additional essential and/or desirable qualifications relating to the specific operation and/or position. Any such requirements are incorporated by reference in this Job Description and will be considered for the screening, shortlisting and selection of candidates.
Eligibility
This position is open to applications from internal and external candidates provided that requirements regarding professional experience, academic qualifications, language, etc. are fulfilled.
Your application will NOT be considered if the application is not duly filled.
Staff in the GS category are recruited in the country or within commuting distance of each office, irrespective of their nationality and of the length of time they may have been in the country.
Recruitment as a UNHCR staff member and engagement under a UNHCR affiliate scheme or as an intern is subject to proof of vaccination against Covid-19.
Location and Conditions
The successful candidate will be based in Copenhagen, Denmark.
Shortlisted candidates might be required to sit for a written test. Only shortlisted candidates will be notified. No late applications will be accepted.
All UNHCR workforce members must individually and collectively, contribute towards a working environment where each person feels safe, and empowered to perform their duties. This includes by demonstrating no tolerance for sexual exploitation and abuse, harassment including sexual harassment, sexism, gender inequality, discrimination, and abuse of power.
As individuals and as managers, all must be proactive in preventing and responding to inappropriate conduct, support ongoing dialogue on these matters and speaking up and seeking guidance and support from relevant UNHCR resources when these issues arise.
How to apply
Interested applicants should submit their application through www.unhcr.org/careers.html click on vacancies and search for JR2311706.
The UNHCR workforce consists of many diverse nationalities, cultures, languages and opinions. UNHCR seeks to sustain and strengthen this diversity to ensure equal opportunities as well as an inclusive working environment for its entire workforce. Applications are encouraged from all qualified candidates without distinction on grounds of race, colour, sex, national origin, age, religion, disability, sexual orientation and gender identity.
Please note that UNHCR does not charge a fee at any stage of its recruitment process (application, interview, meeting, traveling, processing, training or any other fees).
The deadline for applications is 14 February 2023 at midnight (CET, Central European Time).