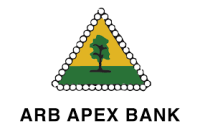 Job Description.
The Bank invites applications from highly skilled and qualified applicants for the following vacancy: Security Operations Centre (SOC) Analyst.
Company: ARB APEX Bank
Location: Ghana
State: Ghana
Job type: 

Full-Time

Job category: Banking Jobs in Ghana
Job Purpose
• The successful applicant will be responsible for analysing security events, incidents, and vulnerabilities to identify potential threats and respond to them in a timely manner.
• He / She will work closely with other security professionals to protect the organisation's assets from cyber threats and attacks
Key Responsibilities
• Monitor security event and incident legs and investigate potential security branches
• Analyse security incidents and vulnerabilities to identify potential threats and recommend appropriate response actions
• Develop and maintain incident response plans, procedures and playbacks
• Participate in security incident response activities, including containment eradication and recovery
• Perform security assessments and risk analyses to identify vulnerabilities and recommend security investigations and forensic analyses to determine the root cause of security incidents
• update the bank's security systems regularly to avoid any cyber-attacks
• Prepare security risks and incidents report for management, stakeholders and customers
• Collaborate with other security professional to improve the overall security posture of the bank
• Stay current on emerging threats, vulnerabilities and security technologies
• Improvement key regulatory and compliance requirements
• Ensure protection of information assets and perform regular patch and access control management
• Review the security measures of networks, systems and applications to detect vulnerabilities
• Participate in development and implementation of appropriate and effective controls to mitigate identified threats and risks
• Ensure that disaster recovery and business continuity plans are in place and tested regularly
Qualification Required & Experience
• Minimum of First Degree in Computer Science Cybersecurity, information Technology or a related field
• At least 5 years of post-qualification experience in a security operations centre or incident response role
• Relevant security certifications, such as GIAC, CompIIA Security+, or certified ethical hacker (CEH) are a plus
• Experience in a financial institution will be advantage
• Experience in analysing high volumes of logs and network data in support of incident investigations
• Membership of a recognised professional body will be on advantage
Location: Accra.
Method of Application
Applications, accompanied by detailed curriculum vitae, copies of certificates, names and addresses of 3 referees, including their contact telephone number / email addresses, should be forwarded to:
The Head
Human Capital Department
ARB APEX Bank PLC
P.O.Box GP 20321
Accra
Or email to:
Closing Date: 30 September, 2023
---