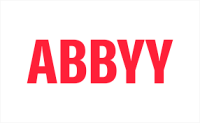 Job Description
Position : Security Operations Analyst
 EMEA
Join ABBYY and be part of a team that celebrates your unique work style. With flexible work options, a supportive team, and rewards that reflect your value, you can focus on what matters most – driving your growth, while fuelling ours.
Our commitment to respect, transparency, and simplicity means you can trust us to always choose to do the right thing.
As a trusted partner for intelligent automation, we solve highly complex problems for our enterprise customers and put their information to work to transform the way they do business. Innovation and excellence run through our veins, and you will work with experts who are creating market-leading technologies, using Machine Learning and Artificial Intelligence, and an advanced and sophisticated tech stack.
A Security Operations Analyst is responsible for safeguarding an organization's digital assets and sensitive information by monitoring, analyzing, and responding to security incidents and threats. They work closely with the cybersecurity team to ensure the integrity, confidentiality, and availability of data and systems.
Job Responsibilities:
Support the Head of Cyber Security with the development and implementation of the Cyber Security Operations strategy.
Conduct real-time analysis of security incidents to identify potential threats or vulnerabilities.
Investigate and triage security incidents, categorizing and prioritizing them based on their severity and potential impact to ABBYY.
Monitor and respond to security alerts, investigating incidents using established processes and procedures.
Participate in security incident reviews and contribute to the continuous improvement of security operations processes.
Help to maintain security tooling and technologies to protect against emerging threats. These technologies and solutions include EDR, Threat & Vulnerability Management, firewalls, intrusion detection and end point tooling.
Support Head of Cyber during incident management.
Research Security trends, new methods, and techniques used in unauthorized access of data and work with the InfoSec team to eliminate the possibility of a system breach
Ensure compliance with relevant cybersecurity regulations and standards e.g. SOC2, PCi DSS, ISO27001, CSA and OWASP
Required profile for job ad : Security Operations Analyst
Job Requirements:
Knowledge of security event logging, monitoring, detection, and response on cloud platforms
An understanding and knowledge of common security frameworks and standards e.g. SOC2, PCi DSS, ISO27001/27002, CSA, CIS, NIST, OWASP etc
Developing playbooks, conducting investigations and the ability to analyse information.
Experience with the use of threat and vulnerability management practices.
Demonstrable experience of Log Management and SIEM capabilities.
Practical experience in writing scripts to automate work (PowerShell, python, etc.).
Strong ethics and understanding of ethics in business and information security.
Strong time management, project management and organizational skills to manage multiple tasks and changing priorities, attention to details.
Good communication and interpersonal skills
Here are some of our local benefits:
Travel insurance (Signal Iduna. Employees are included into company corporate travel insurance, to lower the business risks associated. Employees are covered for any international trips
Trainings & Education: LinkedIn, ABBYY Academy, O´Reilly portal (for Service employees)
Professional literature
Wellbeing Webinars
Accidental Insurance
Corporate Events (e.g. ABBYY Day, Summer Party, Oktoberfest, Xmas Party, Sales Kick-Off)
VTO: Up to 2 days paid time off per year for participating in volunteer activities
Job criteria for job ad : Security Operations Analyst
| | |
| --- | --- |
| Job category : | |
| Industries : | IT, software engineering, Internet |
| Employment type : | Permanent contract – Fixed-term contract |
| Region : | Ashanti – Brong Ahafo – Central – Eastern – Greater Accra – Northern – Upper East – Upper West – Volta – Western – International |
| Experience level : | |
| Educational level : | |
| Key Skills : | |