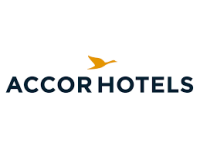 Job Description
Summary
As a Security Manager, you will have to demonstrate excellent emergency response skills. You will need a strong commitment to security rules and knowledge of all hazards and threats to safety as well as ensuring the safety and security of guests, employees, and the property of the hotel. This role involves developing, implementing, and maintaining security protocols, managing security team, and collaborating with various departments to create a secure environment for all stakeholders.
| | |
| --- | --- |
| Job category : | |
| Industries : | |
| Employment type : | Permanent contract – Fixed-term contract |
| Region : | Ashanti – Brong Ahafo – Central – Eastern – Greater Accra – Northern – Upper East – Upper West – Volta – Western |
| Experience level : | |
| Educational level : | |
| Key Skills : | |
What you will be doing:
Develop, implement, and regularly update comprehensive security procedures and protocols to safeguard guests, employees, and property.
Conduct risk assessments to identify potential security susceptibilities and recommend necessary improvements.
Oversee the installation and maintenance of security systems, including CCTV cameras, alarms, access control systems, and emergency communication systems.
Develop and communicate emergency response plans to address various scenarios, such as fire, natural disasters, medical emergencies, and security breaches.
Coordinate with local law enforcement, fire departments, and emergency services to ensure a swift and efficient response in case of emergencies.
Lead the hotel's crisis management team during critical incidents.
Monitor the hotel premises to prevent unauthorized access, theft, and other security breaches.
Provide a visible presence in public areas to deter potential security threats and ensure a sense of safety for guests and employees.
Assist guests and employees in distress and handle security-related incidents with professionalism and empathy.
Conduct regular security training sessions for hotel staff to educate them about security protocols, emergency procedures, and best practices.
Foster a culture of security awareness and encourage all employees to report any suspicious activities or security concerns.
Conduct thorough investigations into security incidents, accidents, and policy violations, documenting findings and recommending corrective actions.
Maintain accurate records of security-related incidents, reports, and investigations.
Act as a key contact for emergency situations, following established protocols to ensure guest safety and well-being.
Maintain knowledge of hotel evacuation procedures and assist in training staff on emergency protocols.
Work alongside with the Talent & Culture leader to investigate, document and administer corrective action immediately and effectively to reach the mutual goals of the business and the Heartist.
Qualification
Skills & Esxperience:
Minimum 3 years' experience in same or similar position.
Bachelor's degree in criminal justice, Security Management, or a related field (or equivalent experience).
Proven experience in Security Management in a hotel or hospitality setting.
Strong knowledge of Security Systems, Risk Management, Emergency response procedures, and Crisis Management.
Excellent communication, interpersonal, and leadership skills.
Ability to remain calm and make quick decisions under pressure.
Familiarity with Ghanaian laws and regulations related to hotel security.
Certification in security management or relevant fields is a plus.