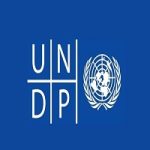 Closing date: Monday, 15 May 2023
Job Identification : 10388
Locations : New Delhi, India
Posting Date : 05/03/2023, 02:37 AM
Apply Before : 05/16/2023, 06:29 PM
Job Schedule : Full time
Agency : UNDP
Grade : NPSA-8
Vacancy Type : National Personnel Service Agreement
Practice Area : SDG Integration
Bureau : Regional Bureau for Asia and the Pacific
Contract Duration : 1 Year
Education & Work Experience : Master's Degree
Other Criteria : Bachelor's Degree with 2 years of experience
Required Languages : English
Desired Languages : Hindi and Kashmiri
Vacancy Timeline
2 Weeks
Job Description
Background
Diversity, Equity and Inclusion are core principles at UNDP: we value diversity as an expression of the multiplicity of nations and cultures where we operate, we foster inclusion as a way of ensuring all personnel are empowered to contribute to our mission, and we ensure equity and fairness in all our actions. Taking a 'leave no one behind' approach to our diversity efforts means increasing representation of underserved populations. People who identify as belonging to marginalized or excluded populations are strongly encouraged to apply. Learn more about working at UNDP including our values and inspiring stories.
UNDP does not tolerate sexual exploitation and abuse, any kind of harassment, including sexual harassment, and discrimination. All selected candidates will, therefore, undergo rigorous reference and background checks.
UNDP has been working in India since 1951 in almost all areas of human development. Together with the Government of India and development partners, we have worked towards eradicating poverty, reducing inequalities, strengthening local governance, enhancing community resilience, protecting the environment, supporting policy initiatives and institutional reforms, and accelerating sustainable development for all.
With projects and programmes in every state and union territory in India, UNDP works with national and subnational government, and diverse development actors to deliver people-centric results, particularly for the most vulnerable and marginalized communities. As the integrator for collective action on the Sustainable Development Goals (SDGs) within the UN system, we are committed to supporting the Government of India's national development vision and priorities and accelerating the achievement of the SDGs for the people and the planet.
UNDP India's new Country Programme (2023-2027) builds on our prior work and aims to provide an integrated approach to development solutions in three strategic portfolios:
 Strong, accountable, and evidence-led institutions for accelerated achievement of the SDGs
 Enhanced economic opportunities and social protection to reduce inequality, with a focus on the marginalized
 Climate-smart solutions, sustainable ecosystems, and resilient development for reduced vulnerability
South-South cooperation, gender equality and social inclusion are promoted across the pillars. The programme is supported by a framework of renewed partnerships and blended finance solutions, strategic innovation and accelerator labs, and data and digital architecture.
You are invited to join a team of future smart development professionals to support India in achieving the national and globally agreed goals. As part of the UNDP team, your focus will be to work with diverse stakeholders to find country-specific solutions that lead to sustainable development and reach those furthest behind first.
UNDP has entered a partnership with the Government of Jammu and Kashmir by bringing on board required technical sectoral expertise to the Department of Planning Development and Monitoring to work across departments to drive an integrated development agenda to promote faster achievement of Sustainable Development Goals in the UT. In line with the Indian model of SDG localization led by NITI Aayog, the Government of Jammu and Kashmir intends to establish a Sustainable Development Goals Coordination Centre (SDGCC) under the Directorate of Economics & Statistics. UNDP proposes technical support to SDGCC in Jammu and Kashmir guided by the MOU signed between NITI Aayog and UT of Jammu and Kashmir and through the partnership model agreed by the Department of Economic Affairs, Ministry of Finance. The team is expected to catalyze the actions around achieving the Global Goals by 2030 by performing the role of a think tank and solutions provider to the UT.
SDGCC is envisaged as a think tank, for providing high quality, cutting-edge policy and integrated advisory services to the State and UT departments to accelerate economic, social, and environmental goals. It seeks to promote whole of the government approach by bringing together various departments and communities to create sustainable solutions to social problems. SDGCC will promote data driven decision making by undertaking high quality analytics based on granular data. It will also establish tech enabled monitoring tools for greater effectiveness.
Duties and Responsibilities
UNDP proposes to engage a Public Policy Analyst to support SDGCC Jammu and Kashmir leading the activities of the centre. S/He will have multi-sectoral experience and possess programme management, partnership development, and coordination skills to manage the SDGCC PMU overall and ensure timely delivery and reporting of the SDGCC work plans. The Public Policy Analyst will work under the overall guidance and supervision of Policy Specialist, SDG Acceleration Unit, UNDP India and in close collaboration with the UNDP Programme Officer and Project Team members and day to day supervision on the implementation issues with the Government of Jammu and Kashmir. S/He will ensure engagement of all direct stakeholders and delivery of project objectives, in coordination with the Government of Jammu and Kashmir.
 Provide vision, leadership, and oversight to the SDGCC team and ensure they meet the committed deliverables as per the signed Memorandum of Agreement with the Government of Jammu & Kashmir. This would involve improving the SDG monitoring and reporting system in Jammu & Kashmir, and strengthen the statistical, technical, and human-resources capacity of the government for time-bound achievements of the SDGs.
 Liaise, coordinate, and manage the technology consultant to use innovative technologies and to develop SDG Dashboard to build a robust institutional structure for conducting regular monitoring of SDGs.
 Responsible for coordinating with the various departments, SDG wise, to help them strengthen the implementation of SDGs in the State.
 Coordination with agencies involved in the process of implementation of SDGs, reporting, including Government of Jammu & Kashmir, UN Agencies, NITI Aayog, Ministry of Statistics and Programme Implementation (MoSPI), and technical agencies and UNDP CO.
 Lead the development and review of monitoring frameworks at different levels: Ensure that the State/District/Local Indicator Framework is developed as per the central ministry guidelines and a comprehensive Monitoring and Evaluation plan is in place to measure performance against set targets.
 Lead the process of computation of indices, annual district wise SDG rankings, preparation of related reports and dashboard.
 Ensure development and dissemination of knowledge products.
 Lead the process for building awareness and capacity of all stakeholders around SDG vision of State and its targets, ensure the finalization of SDG VISION 2030 by Government of Jammu & Kashmir and translate vision into action plans and measurable targets for achieving SDGs.
 Coordinating with line departments on SDG-related themes for horizontal convergence and with districts for vertical convergence.
 Suggesting and supporting the preparation of detailed concept notes in collaboration with other SDG Specialists for possible actions that will be identified to dovetail state development priorities with the SDG framework.
 Bringing in international knowledge/experts and the corporate sector, CSOs to partner for the achievement of the SDGs and identify the areas of focus with the greatest potential for impact and scale, in collaboration with the government, sectoral colleagues and UNDP team.
 Performing other duties within the purview of the programme and any related activities as assigned by the Supervisor.
Competencies
Core competencies:
 Achieve Results: LEVEL 2: Scale up solutions and simplifies processes, balances speed and accuracy in doing work
 Think Innovatively: LEVEL 2: Offer new ideas/open to new approaches, demonstrate systemic/integrated thinking
 Learn Continuously: LEVEL 2: Go outside comfort zone, learn from others and support their learning
 Adapt with Agility: LEVEL 2: Adapt processes/approaches to new situations, involve others in change process
 Act with Determination: LEVEL 2: Able to persevere and deal with multiple sources of pressure simultaneously
 Engage and Partner: LEVEL 2: Is facilitator/integrator, bring people together, build/maintain coalitions/partnerships
 Enable Diversity and Inclusion: LEVEL 2: Facilitate conversations to bridge differences, considers in decision making
Cross-Functional &Technical competencies: Business Direction & Strategy
 Strategic thinking: Ability to develop effective strategies and prioritized plan in line with UNDP's objectives, based on the systemic analysis of challenges, potential risks and opportunities; linking the vision to reality on the ground, and creating tangible solutions
Business Development
 Knowledge generation: Ability to research and turn information into useful knowledge, relevant for content, or responsive to a state need
Business Management
 Results based Management: Ability to manage programmes and projects with a focus improved performance and demonstrable results
 Project Management: Ability to plan, organize, prioritize and control resources, procedures and protocols to achieve specific goal
Partnership Management
 Multi- stakeholder engagement and funding: Knowledge and ability to forge multi-stakeholder partnerships, and remove any obstacles to resource mobilization and multi-stakeholder funding platforms
 Resource Mobilization: Ability to identify funding sources, match funding needs (programmes/projects/initiatives) with funding opportunities, and establish a plan to meet funding requirements
 Strategic engagement: Ability to capture and sustain attention, interest and agreement of high-level, influential policy and decisionmakers and secure their buy-in of high-level vision and objectives
Required Skills and Experience
Education:
 Bachelor's or Master's degree in public policy, public administration, international development or related social science field will be advantageous
Experience:
 2 years of State/National experience including advocacy, representation, communication role, project design & delivery, partnerships, fundraising, reporting and documentation in the field of social development with Bachelor's Degree
 Hands-on management skills and proven team leadership experience along with experience in leading office or sub-offices as part of a larger organization or entity
 Preferable prior knowledge and experience on SDGs or relevant equivalent experience in working with government at the national level or sub-national level being responsible for inter-sectoral planning
 Relevant experience of working in Jammu and Kashmir is desirable
 Promotes and enforces ethics and integrity and creates precedence in good practice
 Demonstrates corporate knowledge and sound judgment
 Self-development, ability to take initiative, adopt a corporate approach to complex situations
 Creates and promotes an enabling environment for open communication
 Strong policy analytical skills that can be applied to the development and application of methods and tools for SDGs
 Understanding of political issues and context.
 Skills and knowledge to build linkages between SDGs and with the state priorities
 Displays gender sensitivity and promotes gender equality in all aspects of work
 Ability to advise on problems carefully and logically, leading to fact based and practical recommendations
Language requirements:
 Fluency in written and oral English language is a must. Knowledge of Hindi and Kashmiri is desirable.
Remuneration starting at INR 14,35,933 (Annual) / INR 1,19,661 (Monthly) as per the scale depending on qualifications and experience. The remuneration is excluding 8.33% pension amount paid over and above the salary.
Disclaimer
Important information for US Permanent Residents ('Green Card' holders)
Under US immigration law, acceptance of a staff position with UNDP, an international organization, may have significant implications for US Permanent Residents. UNDP advises applicants for all professional level posts that they must relinquish their US Permanent Resident status and accept a G-4 visa, or have submitted a valid application for US citizenship prior to commencement of employment.
UNDP is not in a position to provide advice or assistance on applying for US citizenship and therefore applicants are advised to seek the advice of competent immigration lawyers regarding any applications.
Applicant information about UNDP rosters
Note: UNDP reserves the right to select one or more candidates from this vacancy announcement. We may also retain applications and consider candidates applying to this post for other similar positions with UNDP at the same grade level and with similar job description, experience and educational requirements.
Non-discrimination
UNDP has a zero-tolerance policy towards sexual exploitation and misconduct, sexual harassment, and abuse of authority. All selected candidates will, therefore, undergo rigorous reference and background checks, and will be expected to adhere to these standards and principles.
UNDP is an equal opportunity and inclusive employer that does not discriminate based on race, sex, gender identity, religion, nationality, ethnic origin, sexual orientation, disability, pregnancy, age, language, social origin or other status.