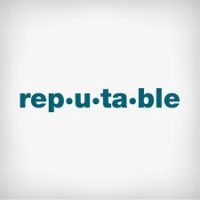 Company: Reputable Company
Location: Ghana
State: Jobs in Accra
Job type: Full-Time
Job category: Sales/Marketing Jobs in Ghana
Job Description
A start-up Company seeks to employ, on a full-time basis, the services of an experienced sales and marketing manager to assist in the advertising and selling of the company's products while creating competitive advantages for the company in the industry.
Responsibilities include:
Promoting the company's existing brands and introducing new products to the market.
Driving strategies to increase product awareness by observing the market, competitors, and industry trends.
Researching and developing marketing opportunities and plans, understanding consumer requirements, identifying market trends, and suggesting system improvements to achieve the company's marketing goals.
Analyzing budgets, preparing annual budget plans, and managing budgets for the sales team.
Owning team objectives and ensuring the achievement of sales targets and goals.
Qualities:
Strong interpersonal, leadership, and communication skills.
Possess an in-depth knowledge and understanding of sales and marketing.
Strong appreciation of tech-for-health devices and platforms.
Requirements:
A bachelor's degree in marketing, business administration, or related field.
5-10 years experience in marketing or sales with significant years of experience in managerial role
Experience in Team Management may be an advantage.
Understanding and knowledge of sales and marketing.
Strong analytical, organizational, and creative thinking and writing skills.
Excellent communication, interpersonal, and customer service skills.
Ability to understand, interpret, follow and enforce company policies and procedures for self and team
Ability to deliver results under pressure.
Sales experience in the healthcare industry may serve as an advantage
Method of Application
All CVs should be forwarded to [email protected] before the deadline of 24th November 2023
Only shortlisted candidates will be contacted.