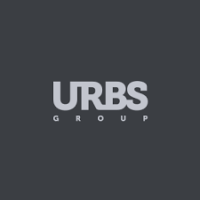 Job Description.
The Sales and Marketing Manager will be responsible for developing and implementing strategic sales and marketing plans to drive business growth and achieve revenue targets. This role requires a dynamic individual with a proven track record in both sales and marketing, strong leadership skills, and a deep understanding of market trends and customer behaviour.
Company: URBSgroups
Location: Ghana
State: Ghana
Job type: 

Full-Time

Job category: Sales/Marketing Jobs in Ghana
Responsibilities:
Sales:
Develop and execute sales strategies to meet or exceed company sales targets.
Identify new market opportunities and target segments to expand the customer base.
Lead the sales team, providing coaching, mentoring, and performance evaluations.
Establish and maintain relationships with key clients and partners.
Monitor and analyse sales data, trends, and competitor activities to refine strategies.
Collaborate with the product development team to ensure alignment between customer needs and product offerings.
Prepare and present sales forecasts, reports, and budgets to senior management.
Marketing:
Develop comprehensive marketing plans that align with business objectives and target markets.
Lead the creation of marketing campaigns, including content development, digital marketing, and advertising efforts.
Oversee the company's branding, ensuring consistency across all marketing channels.
Manage and optimize the company's online presence, including website and social media platforms.
Analyse market trends and customer insights to identify opportunities for innovation.
Collaborate with cross-functional teams to gather input and ensure effective execution of marketing initiatives.
Measure and report on the performance of marketing campaigns, making data-driven adjustments as needed.
Team Leadership:
Recruit, train, and develop sales and marketing team members.
Set clear performance expectations and provide regular feedback to team members.
Foster a collaborative and motivated team environment that encourages creativity and innovation.
Lead by example, demonstrating dedication, professionalism, and a strong work ethic.
Relationship Management:
Build and maintain strong relationships with key stakeholders, including clients, partners, and industry influencers.
Represent the company at industry events, conferences, and networking opportunities.
Collaborate with internal teams to ensure cross-functional alignment and effective communication.
Qualifications:
Bachelor's degree in Business, Marketing, or a related field; MBA is a plus.
Proven experience in sales and marketing roles, with a track record of driving revenue growth.
Strong leadership skills with the ability to inspire and motivate teams.
Excellent communication and interpersonal skills.
In-depth knowledge of sales and marketing strategies, tools, and techniques.
Analytical mindset with the ability to interpret data and make informed decisions.
Proficiency in CRM software, marketing automation tools, and digital analytics platforms.
Creative thinker with the ability to develop innovative marketing campaigns.
Strong project management skills, with the ability to prioritize and manage multiple initiatives.


Method of Application

Closing Date : 20th September, 2023