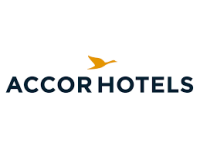 Job Description
We are far more than a worldwide leader. We welcome you as you are and you can find a job and brand that matches your personality. We support you to grow and learn every day, making sure that work brings purpose to your life, so that during your journey with us, you can continue to explore Accor's limitless possibilities.
Company: Accor Hotel
Location: Ghana
State: Ghana
Job type: 

Full-Time

Job category: Travel and Tourism Jobs in Ghana
By joining Accor, every chapter of your story is yours to write and together we can imagine tomorrow's hospitality. Discover the life that awaits you at Accor, visit https://careers.accor.com/
Do what you love, care for the world, dare to challenge the status quo! #BELIMITLESS"
Job Description
What you will be doing:
Manage the day-to-day operations of the restaurant, ensuring exceptional service and a memorable dining experience for guests.
Hire, train, and manage the waiters and waitresses including the support team.
Strongly lead and excellently motivate the team.
Develop and implement policies and procedures to ensure high-quality service of our Food and Beverages.
Maintain and exceed the restaurant's financial goals through effective cost management and revenue generation.
Ensure compliance with all health, safety, and sanitation regulations.
Build and maintain relationships with customers, vendors, and suppliers.
Collaborate with the culinary team to create and update menus, and ensure that all dishes are of the highest quality.
Manage the restaurant's inventory, including ordering supplies and managing stock levels.
Qualifications
Your Skills and Experience include:
Minimum 5 years of experience in a management role in a fine dining restaurant or similar high-end hospitality setting.
A degree in Hotel Management or a related field in or related field.
Proven track record of managing and developing teams to deliver exceptional customer service.
Eye for detail to achieve operational excellence.
Excellent communication and interpersonal skills, with the ability to build and maintain relationships with staff and guests.
Thorough knowledge of Food and Beverage service, including wine and spirits.
Ability to work flexible hours, including nights, weekends, and holidays.
Additional Information
Your team and working environment:
At Accor, we are Heartists!  Are you ready to put your heart at the center of everything that you do? If so, then join our team of Heartists.
Every day, we look for opportunities to engage on a personal & meaningful way with our guests and each other.
We deliver heartfelt hospitality in an environment that is engaging, enthusiastic and professionally rewarding!
We are currently seeking a Passionate, results-oriented Professional to fill the position of a Restaurant Manager.
We have an exciting team ready to demonstrate their skills and support you to get the work done to achieve hotel and organisational objectives.
Just be genuine, human, warm and take steps to do the ordinary in an extraordinary way.
Our commitment to Diversity & Inclusion:
We are an inclusive company and our ambition is to attract, recruit and promote diverse talent.
Method of Application
CLICK TO APPLY.
Closing Date : 28th September, 2023