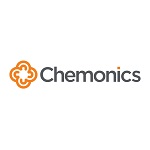 Company: Chemonics International
Location: Ghana
State: Ghana
Job type: 

Full-Time

Job category: NGO Jobs in Ghana
Job Description
 Summary
• The USAID GHSC-PSM Project is the primary vehicle through which USAID provides supply chain technical assistance to the Ministry of Health and Ghana Health Service to 1) procure and provide health commodities, 2) Improve Ghana's management of the supply chain, and 3) collaborate with key stakeholders to support global health initiatives.
• The Regional HIV/AIDS Program Officer will report directly to the USAID GHSC-PSM Public Health Programs Team Lead and will provide technical support to, and liaise closely with the Ahafo Regional Health Directorate (Ghana Health Service) and key stakeholders to ensure regional level HIV/AIDS commodity availability and security
Principal Duties and Responsibilities (Essential Functions)
• Coordinate and provide technical support to the Ghana Health Service (GHS) in regional forecasting of HIV/AIDS commodities and to prepare and regularly update regional supply plans.
• Regularly report on stock status of commodities, as well as health facility performance as relates to HIV commodity in prioritized facilities in identified Districts.
• Work with relevant stakeholders to facilitate implementation of ARV optimization including as per updated ART guidelines
• To provide supply chain technical support for the implementation of multi-month dispensing of ARVs to identified clients in prioritized facilities
• Conduct monitoring and supportive supervision visits to ART sites in the region to provide supply chain on-job-training and monitor performance to ensure continuous commodity availability.
• To provide technical assistance and logistical support to the Ministry of Health – MoH/GHS in HIV commodity distribution to ensure adequate stocks to meet client needs.
• Inform leadership of potential regional level short-term technical assistance needs as required.
• Assist with preparing regional specific work plans, quarterly and annual reports, activity reports and other related communications.
• Provide technical support to staff of ART sites to ensure Ghana Integrated Logistics Management Information System (GhiLMIS) system use to promote timely and accurate reporting.
• Support regional supply chain governance structures and technical working groups with facility data analytics for improved regional level HIV supply chain decision making
• Perform other duties as required and assigned.
Qualification Required & Experience
To perform this job successfully, an individual must be able to perform each essential duty and responsibility satisfactorily. The qualifications listed below are representative of the required knowledge, skills, and/or abilities needed to perform the principal duties.
• Bachelor's degree in health systems, public policy, supply chain, or a related field required; advanced degree preferred.
• Minimum five (5) years of relevant work experience.
• Experience working on a USAID or donor-funded project will be an added advantage.
• Experience building effective relationships with cooperating partners and stakeholders, especially government counterparts at national and regional levels.
• Excellent interpersonal and communications skills, with the ability to communicate effectively in a cross-cultural environment.
• Demonstrated leadership, versatility, and integrity.
• Fluency in English required
Location: Ahafo Region
Method of Application
To submit your application, click on the link below and complete all relevant fields on the online application form.
Closing Date: 13 November, 2023