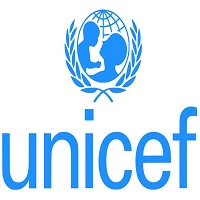 Closing date: Tuesday, 18 April 2023
Re-Advertisement: Budget Specialist, NO 3, Fixed Term, Manila, Post #00087933 (NATIONALS ONLY) Previous applicants need not apply
Job no: 559145
Position type: Fixed Term Appointment
Location: Philippines Division/Equivalent: Bangkok (EAPRO), Thailand
School/Unit: Philippines
Department/Office: Manila, Philippines
Categories: Financial Management
UNICEF works in some of the world's toughest places, to reach the world's most disadvantaged children. To save their lives. To defend their rights. To help them fulfill their potential.
Across 190 countries and territories, we work for every child, everywhere, every day, to build a better world for everyone.
And we never give up.
For every child, a fair chance
UNICEF has been an active partner of the Government of the Philippines and civil society in realizing the rights of every Filipino child, in line with priorities to achieve the SDGs. UNICEF efforts have been focused on the most vulnerable regions identified by the Government of the Philippines Development Plan. To ensure that interventions are sustainable and scaled up, UNICEF will support both the national and local government units (LGUs) as the main instruments of delivering services and building systems.
UNICEF Philippines has two offices. One office is based in Manila and a field office in Cotabato City, the second largest city in Mindanao, Southern Philippines, with some 300,000 population. The city is the regional administrative centre of the Bangsamoro Autonomous Region of Muslim Mindanao (BARMM) and over 80 percent of the population is Muslim. Mindanao is both conflict-affected and prone to frequent earthquakes and typhoons.
Visit this link for more information on Philippine Country Office: https://www.unicef.org/philippines/
How can you make a difference?
Under the direct supervision of the Deputy Representative Operations and in close collaboration with the Deputy Representative Programmes, the incumbent will be responsible for the management and monitoring of the Integrated Budget, reporting on fund utilization and providing timely advice to programme and operations colleagues. The incumbent is responsible for quality assurance and risk management in the context of HACT and will review budget of PCA/SSFA agreements. The post requires a comprehensive understanding of the purpose and functions of the programme sections with which it interacts. The post requires to keep abreast and be able to interpretate and implement the corporate administrative and financial procedures. Identified anomalies must be cleared with the supervisor. On the basis of instructions, corporate procedures and guidelines and best practices, decisions are made in the course of the performance of assigned tasks with the overall objective of ascertaining quality of budget management and transaction, acceptability of supporting documentation, improving workflow, prioritizing work, and organizing tasks. The post provides analysis of data and recommends improvement on systems and procedures affecting programme budget monitoring as well as makes recommendations on operational strategies.
The Budget Specialist will have the following Duties and Responsibilities: 1. Coordinate the administration and maintenance of the Integrated Budget, registration and inbound processing of Grant, including reconciliation with DFAM. Consult with the Deputy Representatives and Section Chiefs in the allocation of funds within the framework of programme and donor objectives, as well as operational constraints. Monitor unspent funds and over-expenditures at year-end or prior to grant expiry for reconciliation, re-phasing or extension, as needed.
2. Serve as the office focal point for HACT, coordinate HACT assurance activities through third party providers and support the programme section in ensuring that programmatic monitoring of activities supported by cash transfers are carried out following standards and guidance for site visits and field monitoring. Liaise with Programme managers in monitoring the status of recommendations.
3. Prepare financial performance reports for review by the CMT and PMT. Assist the Programme and Operations Section and Emergency team in managing and monitoring the grants for programme and institutional budgets. Prepare periodic budget status needed for performance analysis review, monitoring and action by office management and programme units. Work with PCR and IR managers and support the use of the Performance Management System to effectively monitor key performance indicators.
4, In consultation with respective programme staff, support donor proposal, donor reporting, and partnership document processing and quality assurance, with focus on ensuring that joint budgets are consistent with the provisions in the agreement and are in accordance with related policies and guidance.
5. Support the creation and implementation monitoring of the Annual Management Plan.
6.Participate in the country programme strategy, development, planning and preview/review meetings, to identify budgetary/funding need.
7. Prepare office budget using the corporate Integrate Budget planning system based on the Country Programme Management Plan (CPMP).
8. Validate reports on progress and utilization of funds to donors and governments. Provide support to the annual report and budget preparation.
9. Supervise two Programme Assistants that are part of the Operations and Programme Support Unit.
A detailed Job Description is available for the details. SJP Budget Specialist Level 3-NOC Fin.docx.pdf
To qualify as an advocate for every child you will have…
 Advanced university degree in accounting, business administration, economics, or financial management and membership – or enrolled for membership – of recognized professional accountancy body.
 * A first University Degree in a relevant field combined with 2 additional years of professional experience may be accepted in lieu of an Advanced University Degree.Fluency in English snf the local language is required.
 Five (5) years of relevant progressive professional work experience in National and/or International organizations in finance and accounting and/or other related fields.
 Work experience in emergency duty station.
 Advanced knowledge of Microsoft Office, especially Excel is required.
 Experience in database packages, web-based management systems and ERP systems (preferably SAP financial modules) is essential.