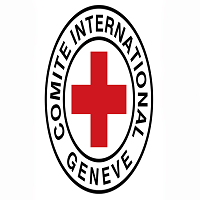 The International Committee of the Red Cross (ICRC) is an impartial, neutral and independent organisation whose exclusively humanitarian mission is to protect the lives and dignity of victims of armed conflict and other situations of violence and to provide them with assistance.
We are recruiting to fill the position below:
Job Title: Radio Operator
Location: Maiduguri, Borno
Position Details
Under the supervision of the Radio Operator Supervisor, the Radio Operator operates the ICRC's telecommunications equipment.
He maintains radio contact and telecommunications between sites, vehicles, and people so that the sub-delegation can follow field movements in accordance with its programme and with security rules.
Main Duties and Responsibilities
Independently operates all machines for voice and for data communication.
Operates all types of radio (VHF, HF) including phone/satellite equipment for voice and data communication
Facilitates radio and telecommunication contacts and maintains a permanent field follow-up according to internal guidelines.
Respects international and national radio procedures when contacting other stations.
Immediately shares with management any information that can affect the operational activities of the ICRC.
Registers and treat incoming and outgoing information, confidentially, rapidly and with accuracy
Is responsible for ensuring that the correct languages are used when working with all types of radios
Selects the most efficient means of communication (inside and outside the ICRC) taking into account speed and cost
Keeps record and tracks of satellite equipment, portable radios and other equipment in the Radio Room and ensures that they are constantly in good working condition
Is responsible for HF/VHF radios and satellite phones and issues them to field officers when needed
Reports all faults or irregularities relating to the efficient functioning of the Radio Room and/or the equipment to the Radio Operator Supervisor or the ICT Department.
Ensures constant contact with people moving in the field and takes appropriate action as stipulated under security rules and internal guidelines
Updates lists of field movements, messages transmitted, etc.
Acts quickly in the event of an emergency and contact relevant managements to contain and help solve critical incidents
Maintains a detailed incident log for security reports and proactively maintains information flow on security-related matters, forwarding to the management regular security reports.
Obtains security clearance for field trips and ensures strict adherence to the relevant movement plans.
Ensures all movements are registered in the Field mobile log database.
May be asked to perform tasks not covered in this job description, to provide support to other departments and replace other colleagues within the ICT department when necessary.
Education and Experience Required
Minimum of Secondary Education.
Diploma in ICT or Electronic, additional vocational training in electronics, telecommunication, IT or similar field will be an asset.
Experience in communications/Radio operations within NGO's or similar function preferably with an international organization.
Desired Profile and Skills:
Good knowledge of radio (HF & VHF) technology and satellite communication.
Excellent knowledge of the geographically assigned environment Basic mechanical skills.
Fluent in written and spoken English and knowledge of local languages is an asset
Very good knowledge of Windows based computers.
Application Closing Date
31st October, 2022.
Method of Application
Interested and qualified candidates should send their Curriculum Vitae, Application Letter and NYSC Certificate to: [email protected] using "ABJ202200335 Radio Operator MIU" as the subject of the email.
Note
Applications intended for this role without the subject will not be treated.
In the body of the mail, please indicate the following in the format as seen:

Qualification(s) – Current location – Languages you speak – Years of relevant experience.

Late application will not be considered.
Only shortlisted candidates will be contacted.
Equal opportunities shall be provided to all employees and applicants for employment based on their demonstrated ability and competence without discrimination based on race, colour, religion, sex, nationality, status, disability, etc.
Female candidates are encouraged to apply.
ICRC will not request for any monetary payments from applicants at any stage of the recruitment process.