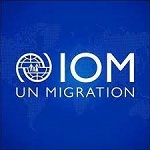 Position Title: PSEA Training Assistant (PSEAH-SDL)
Duty station: Manila (Global) Administrative Centre (MAC)
Job classification: General Staff/G-5
Type of Appointment: Special Short Term-Graded, six-month with possibility of extension
Salary: Php 53,189.42 per month (all inclusive)
Context
IOM has a zero-tolerance policy towards sexual exploitation and abuse by all personnel employed by IOM worldwide, whether internationally or locally recruited, regardless of the type or duration of contract. IOM's zero tolerance policy also extends to IOM third party contracted staff, suppliers, service providers and Implementing Partners. With its ever-growing personnel and global presence, providing training in the prevention and response to sexual exploitation, abuse and harassment is a priority of the Organization.
The Prevention of Sexual Exploitation and Abuse and Sexual Harassment (PSEAH) Unit is responsible for promoting awareness and prevention of sexual exploitation and abuse (SEA) among all IOM staff and related personnel. The Unit is currently rolling out PSEA trainings globally and needs a dedicated learning and development-related support.
Under the overall supervision of the Head of SDL and the Senior Coordinator (PSEAH) in Geneva, the direct supervision of the PSEAH Officer based in Geneva and the administrative supervision of the Senior SDL Assistant in Manila (SDL MAC), the PSEA Training Assistant (SDL) will be responsible for organizing and administering the PSEA training sessions ensuring training compliance, and PSEA reporting and data analysis.
Required Qualifications and Experience
Education
Bachelor's degree in Statistics, Economics, Monitoring and Evaluation, Mathematics, Information Management or Computer Science from an accredited institution with two years of professional experience or
Completed High School degree with four years of relevant experience.
Other diploma or certification on data science, statistics, monitoring and evaluation, or informatics is an advantage
Experience
Experience in the use and administration of learning management systems and/or learning integrated solutions and technologies.
Experience in monitoring and reporting
Experience in data analysis, database management and record-keeping
Proven work experience as data analyst or business data analyst
Excellent communication skills including verbal, written and presentation skills (English);
Knowledge of French/Spanish and or Arabic would be a distinct advantage
High level of mathematical ability and problem-solving skills
Strong analytical skills with the ability to collect, organize, analyse and disseminate significant amounts of information with attention to detail and accuracy
Adept at queries, report writing and presenting findings
Ability to work independently with limited supervision and under pressure.
Ability to build strong working relationships with partners and internal clients at all levels
Accuracy and attention to details
Strong technical skills and experience with Zoom/other similar platforms (Teams, etc.) as well as Microsoft Office
Applications particularly with SharePoint, MS Excel, MS Word and MS PowerPoint.
Possess high level of flexibility and adaptability to change.
Intercultural awareness skills
How to apply
Interested candidates are invited to submit their applications via IOM Philippines jobsite not later than 27 December 2022 with reference code SVN 006/2022 – PSEA Training Assistant (PSEAH-SDL)
For further information, please refer to: https://careersph.iom.int/vacancies/svn-0062022-svn-0062022-psea-training-assistant-pseah-sdl-g-5-manila-global
IOM welcomes applicants from qualified individuals, irrespective of their race, religion, skin, color, nationality, age, disability status, ancestry, sex, sexual orientation, gender identity or expression, marital status, family structure, mental health status, or any other characteristic.
Only shortlisted candidates will be contacted.