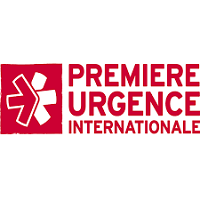 WHO ARE WE ? Emergency First International is an international NGO, non-profit, apolitical and secular. Emergency First International was born from the merger between two French NGO Première Urgence and Aide Médicale Internationale.
Experience 3 years
Location Borno
For this purpose, you will be responsible for :
Première Urgence Internationale recrutement  Context analysis / Strategy / Development: You will participate in the development of the operational strategy in Protection and contribute to the design of new relevant Protection interventions on the mission based on the identified Protection needs in the country, and in line with PUI Protection intervention framework. In coordination with the Protection team, you will also monitor Protection activities in the country and analyse their strengths and weaknesses.
Première Urgence Internationale recrutement  Programmes quality: You will provide technical support in your field of expertise to the programme teams, in particular to the Protection Programme Managers, and ensure the quality and effectiveness of the mission's Protection programmes.
Première Urgence Internationale recrutement  Representation / Coordination: You will ensure PUI's external representation for the Protection sector to partners, donors, national authorities and local actors, and represent PUI in the Protection Cluster / Protection sector coordination group meetings. You will also contribute to the good information sharing within the Protection sector.
Première Urgence Internationale recrutement  Human Resources / Training: You will provide technical support to the project teams and in particular to the Protection team, but also to the project managers for the recruitment of technical staff in Protection. You will also supervise the content of Protection training and the quality of Protection activities on the basis of identified needs.
Première Urgence Internationale recrutement  Logistics and Administration: You will ensure that Protection teams under your responsibility follow logistic and administrative procedures and keep the logistic and administrative departments informed.
Première Urgence Internationale recrutement  Security: You will contribute to the compliance with security rules on the mission and share all information related to security to your line manager and/or to the mission's security manager.
The challenges that await you :
1) Ensure the quality of PUI's current protection projects through capacity building, structure changes, project design, protection mainstreaming, technical tools and guidelines etc. 2)Suggest and design new protection components and/or projects methodologically sound and coherent with the humanitarian mandate and positioning of PUI 3) Enhance the integrated approach within the country program and strengthen the collaboration with external stakeholders (Protection Sectors and Other partners)
What you will need to succeed
Training
You hold a Master's degree in humanitarian project management/business school/political sciences/social sciences/law or other related field.
Experience
You are strengthened by minimum 3 years in protection program management or a similar position, by an experience in protection mainstreaming and protection monitoring, and an experience in environments with protection threats. You also have a strong understanding of global protection principles and standards, and relevant bodies of international law. You already worked with Première Urgence Internationale? It would be a definite asset!
Skills
You master project management, quality monitoring and team management. You demonstrate capacity to deliver trainings on protection, and you have a good understanding of institutional donors' procedures (UN agencies, ECHO, EuropAid, OFDA, AAP, etc.)
Qualities
You are a good communicator, both in writing and orally. You demonstrate good team spirit, leadership, good analytical and organisational skills, flexibility, and a high sense of discretion. You are able to take responsibility in a proactive approach in order to make proposals and to identify solutions. You have a strong ability to resist stress and particularly in unstable circumstances.
Languages
English has no secrets for you! All the better, it is mandatory for this position.
A word from the manager
« This is a great opportunity to save lives and improve the living conditions of populations affected by one of the ongoing most complex and protracted conflicts. At the heart of the integrated approach is the opportunity to work with teams that are motivated and committed to leading change in their communities. »
PUI will offer you
Status : Employee with a Fixed-Term Contract
Monthly Gross Income :  2,650.00 – 3,130.00 EUR depending on your experience in International Solidarity + 50€ per semester of seniority with PUI
Insurance including medical coverage and complementary healthcare, 24/24 assistance and repatriation
Housing in collective accomodation
Daily Living Expenses ("Per Diem")
Break Policy : 5 working days at 3 and 9 months + break allowance
Paid Leaves Policy : 5 weeks of paid leaves per year + return ticket every 6 months
Method of Application
Interested and qualified? Go to Premiere Urgence Internationale (PUI) on premiere-urgence.csod.com to apply