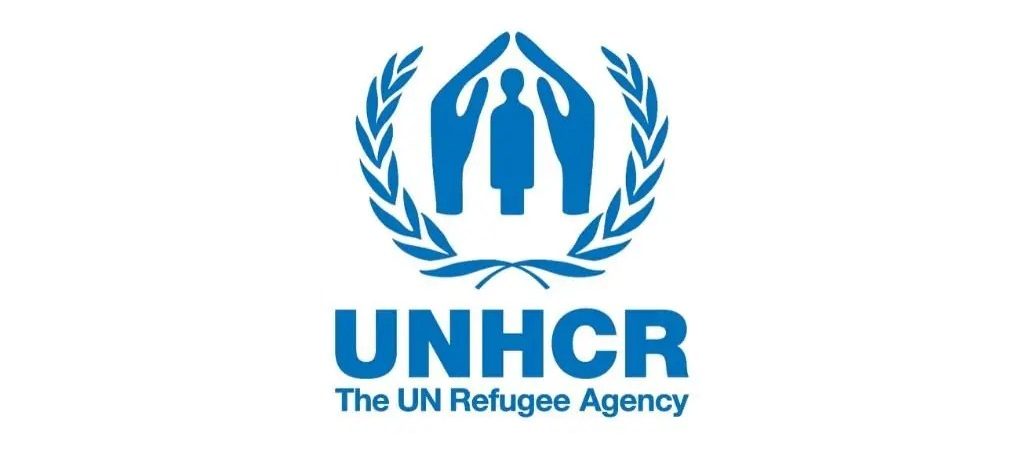 Closing date: Monday, 20 March 2023
Hardship Level: E (most hardship)
Family Type: Non Family with Residential Location
Family Type: Non Family with Residential Location
Residential location (if applicable): Ankara (CO), Turkey
Grade: GS6
Staff Member / Affiliate Type: General Service
Reason: Regular > Regular Assignment
Remote work accepted: No
Target Start Date: 2023-04-01
Job Posting End Date: March 20, 2023
Standard Job Description: Protection Associate
Organizational Setting and Work Relationships
The Protection Associate normally reports to the Protection Officer or the Senior Protection Officer. The incumbent monitors protection standards, operational procedures and practices in protection delivery in line with international standards and provides functional protection support to information management and programme staff.
The Protection Associate is expected to coordinate quality, timely and effective protection responses to the needs of populations of concern (PoC) and identify opportunities to mainstream protection methodologies and integrate protection safeguards in operational responses in all sectors. S/he contributes to designing a comprehensive protection strategy and liaises externally with authorities and partners on protection doctrine and policy as guided by the supervisor.
The Protection Associate also ensures that PoC are involved in making decisions that affect them, whether in accessing their rights or in identifying appropriate solutions to their problems. To achieve this, the incumbent will need to build and maintain effective interfaces with communities of concern, local authorities and protection and assistance partners.
All UNHCR staff members are accountable to perform their duties as reflected in their job description. They do so within their delegated authorities, in line with the regulatory framework of UNHCR which includes the UN Charter, UN Staff Regulations and Rules, UNHCR Policies and Administrative Instructions as well as relevant accountability frameworks. In addition, staff members are required to discharge their responsibilities in a manner consistent with the core, functional, cross-functional and managerial competencies and UNHCR's core values of professionalism, integrity and respect for diversity.
Duties
 Stay abreast of political, social, economic and cultural developments that have an impact on the protection environment.
 Consistently apply International and National Law and applicable UN/UNHCR and IASC policy, standards and codes of conduct.
 Assist in providing comments on existing and draft legislation related to PoC.
 Provide advice on protection issues to PoC; liaise with competent authorities to ensure the issuance of personal and other relevant documentation.
 Assist in conducting eligibility and status determination for PoC.
 Contribute to measures to identify, prevent and reduce statelessness.
 Contribute to a country-level child protection plan as part of the protection strategy.
 Contribute to a country-level education plan as part of the protection strategy.
 Monitor Standard Operating Procedures (SOPs) for all protection/solutions activities.
 Manage individual protection cases including those on GBV and child protection. Monitor, and intervene in cases of refoulement, expulsion and other protection incidents.
 Assist in identifying durable solutions for the largest possible number of PoC through voluntary repatriation, local integration and where appropriate, resettlement.
 Contribute to the design, implementation and evaluation of protection related AGD based programming with implementing and operational partners.
 Facilitate effective information management through the provision of disaggregated data on PoC and their problems.
 Participate in initiatives to capacitate authorities, relevant institutions and NGOs to strengthen national protection related legislation and procedures.
 Assist the supervisor in prioritizing PoC for interview, counselling and propose protection support for individual cases.
 Assist the supervisor with enforcing compliance of local implementing partners with global protection policies and standards of professional integrity in the delivery of protection services.
 Assit the supervisor with enforcing compliance with, and integrity of, all protection standard operating procedures.
 Submit individual payments request for PoC for approval.
 Perform other related duties as required.
Minimum Qualifications
Education & Professional Work Experience
Years of Experience / Degree Level
For G6 – 3 years relevant experience with High School Diploma; or 2 years relevant work experience with Bachelor or equivalent or higher
Field(s) of Education
Not applicable
Certificates and/or Licenses
International Law, Political Science
or other related field
(Certificates and Licenses marked with an asterisk* are essential)
Relevant Job Experience
Essential
Not specified
Desirable
Protection Learning Programme
Functional Skills
IT-Computer Literacy
PR-Refugee Protection Principles and Framework
PR-Protection-related guidelines, standards and indicators
(Functional Skills marked with an asterisk* are essential)
Language Requirements
For International Professional and Field Service jobs: Knowledge of English and UN working language of the duty station if not English.
For National Professional jobs: Knowledge of English and UN working language of the duty station if not English and local language.
For General Service jobs: Knowledge of English and/or UN working language of the duty station if not English.
All UNHCR workforce members must individually and collectively, contribute towards a working environment where each person feels safe, and empowered to perform their duties. This includes by demonstrating no tolerance for sexual exploitation and abuse, harassment including sexual harassment, sexism, gender inequality, discrimination and abuse of power.
As individuals and as managers, all must be proactive in preventing and responding to inappropriate conduct, support ongoing dialogue on these matters and speaking up and seeking guidance and support from relevant UNHCR resources when these issues arise.
This is a Standard Job Description for all UNHCR jobs with this job title and grade level. The Operational Context may contain additional essential and/or desirable qualifications relating to the specific operation and/or position. Any such requirements are incorporated by reference in this Job Description and will be considered for the screening, shortlisting and selection of candidates.
Desired Candidate Profile: Excellent Turkish and English language skills are required for this position. Arabic language skills is an advantage.
Required languages (expected Overall ability is at least B2 level):: ,
Desired languages: ,
Operational context: Occupational Safety and Health Considerations:: The general security situation in the AoR remains stable as security authorities have tripled its presence in EQ affected areas, although there have been isolated reports of criminal incidents, mostly related to thefts and lootings of vacated houses and shops. UNHCR operates within the common UN security framework, requiring TRIP security clearance and advance email notification in case of missions to 10km border areas for effective staff tracking before missions are commenced in compliant field vehicles. UNHCR staff will need to ensure strict compliance to existing security risk management measures and advisories. UN BSAFE and Active Shooter Awareness trainings are mandatory requirements as per the approved Security Risk Management Measures. In terms of Occupational Safety and Health, the devastating earthquake of 06 Feb has caused significant workplace hazards including high level of stress about the loss of colleagues, significant damages to property and enhanced demands on UNHCR to respond to the humanitarian needs on the ground. Aftershocks of the earthquake and more earthquakes are likely to occur, requiring increased vigilance and caution while living and operating in the environment, where heavily damaged buildings have been reported to have collapsed causing deaths and injuries to people in the vicinity of such buildings. UNHCR has taken due care of structural assessments of the buildings in the aftermath of the earthquake, including staff residences as the final authority of using the buildings rests with the host government relevant authorities. In the interim, UNHCR offices in Gaziantep continues to provide limited space for staff staying overnight as well as updated lists of assessed and functional hotels in EQ affected areas is shared. Road safety also remains a concern and safe driving habits need to be exercised. UNHCR continues to provide access to staff counsellors and advisories on safety tips are shared with staff.
Nature of Position:: The Protection Associate is a member of the Protection Team in Hatay FU and reports to the Associate Field Officer. Under the overall direction of the Head of Field Unit and the Associate Field Officer, the Protection Associate works directly with local authorities in order to advocate for the registration of asylum seekers and to advocate for their access to rights and services. S/he follows up registration and family reunification cases and maintains close cooperation with NGOs and local authorities. Additionally, the incumbent will join registration monitoring missions and represent Hatay FU at provincial coordination fora. Observation of voluntary return interviews and conducting focus group discussions in the AoR will be a regular task of the Protection Associate. This post requires regular meetings with refugees, authorities, NGOs and other stakeholders; hence, the incumbent will assume a mobile and dynamic role in the team.
Living and Working Conditions:: In the aftermath of the earthquake on 6 February, Hatay FU has been commuting from Antep to Hatay and staying overnight in Antep. Currently, the office is working on establishing a stable work and accommodation solution for Hatay team and the candidates will be updated about the facilities during the recruitment process. The team in Hatay is provided with food items and internet during visits to Hatay. The city's infrastructure is being rebuilt. Currently, there is a field hospital in Antakya and several hospitals in the other districts. Several banks offer mobile services in the city. Hatay has an international airport with the majority of flights being domestic, yet also including a few international flights.
Additional Qualifications: Skills
IT-Computer Literacy, PR-Protection-related guidelines, standards and indicators, PR-Refugee Protection Principles and FrameworkEducation
Certifications
International Law – Other, Political Science – OtherWork Experience
Competencies: Accountability, Client & results orientation, Commitment to continuous learning, Communication, Judgement & decision making, Negotiation & conflict resolution, Organizational awareness, Stakeholder management, Teamwork & collaboration
UNHCR Salary Calculator: https://icsc.un.org/Home/SalaryScales
Compendium: Additional Information: Recruitment as a UNHCR staff member and engagement under a UNHCR affiliate scheme or as an intern is subject to proof of vaccination against Covid-19, successful reference checks and integrity clearance. The English version is considered original and authoritative, translation to other language(s) serve the purpose of advertisement of local positions where applicable but are not considered as official translations Staff members must serve for a minimum of one year following assignment before being considered eligible to apply for another position within the same category. This requirement is waived in respect of staff members whose position is being changed or whose assignment/appointment through the joint staff/management review body is in a replacement capacity.
UNHCR does not charge a fee at any stage of the recruitment process (application, interview meeting, processing, training or any other fees).
Only short-listed candidates will be notified. The recruitment process might include written test and/or oral interview for this job opening. No late applications will be accepted. External candidates must be legally present in T\u00fcrkiye at the time of application, recruitment and hire. Non-Turkish citizens are required to upload their residence permits or relevant documents under the \u2018Certifications' section, by selecting the type as \u2018Personnel Administration \u2013 Other', in order to be considered for this job opening. Applications by non-Turkish citizens will NOT be considered if a valid residence permit is not attached to the application. For further information on how to apply, please visit \u2018UNHCR – Application and Selection' page, at https://www.unhcr.org/how-to-apply.html .
Functional clearance: This position doesn't require a functional clearance