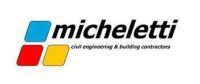 Job Description
Responsibility:
This role has the overall responsibility for the performance of project activities with the primary objective of ensuring that the project is delivered safely, to the required quality (in accordance with drawings and specifications), on programme and within the project budget.
| | |
| --- | --- |
| Job category : | |
| Industries : | Industry, production, manufacturing and other |
| Employment type : | |
| Region : | |
| Experience level : | |
| Educational level : | |
| Spoken language : | |
| Number of Position(s) : | 1 |
Core Duties:
Core duties include but are not limited to:
Lead the planning and implementation of projects.
Develop full-scale project plans (risk, cost, time, procurement etc).
Manage project budget.
Manage project resource allocation.
Plan and schedule project timelines.
Track project deliverables using appropriate tools.
Quality assurance and quality control.
Implement and manage project changes and interventions to achieve project outputs.
Project evaluations and assessment of results.
Direct the preparation of standard procedures for construction techniques to ensure that the quality of construction is consistent across all trades.
Provide guidance, support, and direction to the site agents and their construction teams to ensure projects are delivered safely, on program in accordance with the approved drawings and specifications
Approve key construction methods with site agents
Required profile for job ad : Project Manager
Core Skills & Experience
Thorough knowledge and a complete understanding of financial and contractual aspects of the project construction.
Auto CARD and MS Project  Proficient
Ability to make sound and rational judgements and decisions
Excellent leadership and interpersonal skills with the ability to lead, guide, and motivate teams.
A solution-oriented person who can come up with creative and positive ideas to get work done
Assertive, diligent, and attention to details
Knowledge of building and construction
Time management skills.