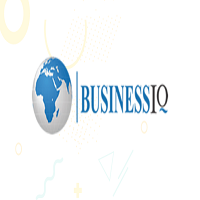 BusinessIQ Africa – Project 1000 is an initiative of BusinessIQ Africa with the singular focus to empower and support entrepreneurs in Africa through entrepreneurship trainings, mentorship and business supports. We partner with individuals, NGOs, corporate organizations and government agencies to achieve our goal of creating innovative businesses and job opportunities in our society.
We are recruiting to fill the position below:
Job Title: Project Coordinator
Location: Surulere, Lagos
Employment Type: Full-time
Job Description
Oversee all project activities and be the main contact point for the donors, beneficiaries and volunteers.
Responsible for sourcing for donors and ensuring project activities comply with the policies and regulations of the donors.
Responsible for submitting activity reports, meeting minutes and financial reports on regular basis to the donors.
Oversee the preparation and submission of annual activity-based project budgets as wellas monthly and quarterly financial reports and sending of new funding requests.
Lead and motivate the project team and monitor project activities and project expenditure and coordinate work consultant and volunteers in the project.
Ensure resourcefulness in project design, implentation and monitoring.
Troubleshoots project problems, identifies and implements creative solutions.
Excellent communication and writing skill is an edge.
Experience in the NGO activities relating to entrepreneruship is also an edge.
Should reside within Surulere and its axis.
Job Requirements
Candidates should possess a Bachelor's Degree qualification.
1 – 3 years work experience.
Application Closing Date
9th November, 2022.
Method of Application
Interested and qualified candidates should send their CV to: [email protected] using the Job Title as the subject of the mail.