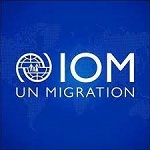 IOM is committed to a diverse and inclusive environment and encourages all candidates, irrespective of gender, nationality, religious and ethnic backgrounds, including persons living with disabilities, to apply to become a part of the organization. Read more about diversity and inclusion at IOM at www.iom.int/diversity.
Established in 1951, IOM is a Related Organization of the United Nations, and as the leading UN agency in the field of migration, works closely with governmental, intergovernmental and non-governmental partners. IOM is dedicated to promoting humane and orderly migration for the benefit of all. It does so by providing services and advice to governments and migrants.
Operational in Indonesia for more than 40 years, IOM Indonesia is one of IOM's large missions in the world working on a wide range of activities in partnership with the Government of Indonesia, civil society, private sector actors, migrants and communities. IOM Indonesia is engaged in several thematic areas, including: Counter-Trafficking Labour Migration/Labour Mobility and Social Inclusion (CT-LM/LMSI), Disasters, Climate and Resilience (DCR), Immigration and Border Governance (IBG), Refugee Care, Migration Health, Migration Policy and Data Hub, and Resettlement and Voluntary Returns.
Refugee Care Unit contributes to the increased protection of vulnerable subgroups of displaced persons, such as unaccompanied migrant children (UMCs), victims of sexual and gender based violence, pregnant women, and the elderly, among others, through the establishment of referral mechanisms involving the active participation of specialized state and non-state service providers.
Under the direct supervision of the Programme Assistant III and the overall guidance of the National Programme Officer, the Programme Clerk will be responsible in providing support on operational clerical and movement activities.
Responsibilities and Accountabilities
 Prepare and update the movements list in coordination with Basic Needs colleagues and the Resettlement & Movement Management team in Jakarta Office as necessary and update all relevant colleagues of the information pertaining to the local/international movement activities;
 Maintain and keep updated the Basic Needs contact list that includes stakeholders, service providers, migrant's representatives, NGO partners, government institutions, and public services;
 Arrange the office fleet and driver in close coordination with the Logistics and Procurement Department and Basic Needs colleagues to support operational activities;
 Provide clerical assistance in movement activities and official travel documents, and organize filing system for project's incoming and outgoing documents relate to the operation activities and keep the record to simplify the tracking process;
 Ensure the receiving report/MIGO related to Basic Needs services is done in a correct and timely manner in close coordination with relevant colleagues;
 Support in administering and follow up project supporting documents (financial and procurement) in a timely manner by coordinating closely with project and RMU staffs, particularly in the provision of basic needs and services; check all incoming invoices from suppliers, services providers; receive and verify all documents are correct and appropriate for verification process before submission to Finance and payment to service providers; assist in preparing RFP (Request for Payment) and ensure all supporting documents are attached for duly approved/authorized payments to process the payment to the vendors or service providers;
 Facilitate communication between refugees and vendors verifying that the service and goods are provided in line with IOM standards and procedures, provide clerical assistance as needed, including preparing and communicating follow up letters to vendors or other stakeholders;
 Provide support to Basic Needs colleagues in coordinating with Procurement colleagues for providing the supplies and movement packages for refugees;
 Manage data of Basic Needs unit, including providing data needed by coordinating with relevant staff and ensuring timely RAMs and accommodation matrix updates;
 Provide clerical support in CBI implementation, including bank form completion and update to Finance and Jakarta for account opening/closure;
 Provide administrative support for Basic Needs staff in inputting OIPA (Online Invoice Payable Application) in a timely manner;
 Perform other duties as may be required.
Required Qualifications and Experience
Education
 Bachelor's degree in the relevant field (Administration, Management, Finance, Logistics, Business Administration or Airline Operations) with 1 ( one) year of relevant working experience, or;
 Completed High School degree from an accredited academic institution, with 3 ( three) years of relevant professional experience.
Experience
 Indonesian National with good knowledge of, and experience in project implementation and operational;
 Experiences in areas related to the work of humanitarian matters especially emergency operation or experience gained from working in the UN is an advantage;
 Working knowledge of IOM procurement, admin and finance rules will be beneficial.
Skills
 Excellent understanding and application of ethical practices within the disciplines and a good understanding of rights-based approaches;
 Good interpersonal skills, high loyalty, ability to work in a multi-cultural environment and good working in team;
 Proficient in computer applications.
Languages
Fluency in English and Bahasa Indonesia, both written and spoken.
How to apply:
Interested candidates are invited to submit their applications in ENGLISH, with:
 Cover letter, clearly specify suitability and availability date, followed by your updated curriculum vitae / resume.
 Complete Candidate Profile in SuccessFactors including three referees (preferably former direct supervisors).
The deadline for applications is 24 March 2023.
Only applicant who meets the above qualification will be considered
IOM does not charge a fee at any stage of its recruitment process (application, interview, processing, training or other fee).
Any offer made to the candidate in relation to this vacancy notice is subject to funding confirmation.
Appointment will be subject to certification that the candidate is medically fit for appointment, verification of Education certificate and security clearances.
IOM applies local United Nations Salary Scale.