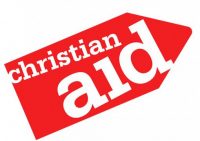 Christian Aid (CA) is a UK-based international NGO partnering with others to end poverty in Africa. At the heart of this vision is the transformation of the lives of people who live in poverty, empowering them to have a brighter future. Christian Aid works in more than 30 countries and has been operating in Nigeria since 2003. The Nigeria Country programme focuses on Community Health and HIV, Accountable Governance including humanitarian response and Gender.
We are recruiting to fill the position below:
Job Title: Programme Assistant, Protection
Location: Maiduguri, Borno
Type of Contract: Fixed Term
Contracted Hours: 35
Contract Length: 3 Months
Reports To: Protection Officer
Role Purpose
The Protection Assistant will support in implementing gender-sensitive community-level protection activities, protection monitoring, and information dissemination and referrals guided by Christian Aid's policies and guidelines for managing information and relevant professional standards in protection work.
Key Outcomes
Ensure the delivery of protection activities in the Humanitarian response
Undertake regular field visits with the Small Holder Farmer and FSL teams to identify and address, along with the sectorial teams, potential protection concerns arising from Christian Aid's humanitarian response.
Prepare for and organize community consultations and community-based orientation sessions, in coordination with Christian Aid team(s) and other partners
Participates in developing and updating the mapping of services for threats and abuses (including GBV) that IDPs and Host Community members face in Christian Aid areas of operation
Lead and supervise assessment teams during thematic surveys, needs assessment and data collection for protection-related research
With support of the Protection Officer, follow-up with humanitarian actors about requests and invitations for community sessions
Monitors protection issues affecting IDPs and host population in areas of operation
Support the teams to strategize, plan for and ensure appropriate integration and mainstreaming of protection through all programme activities
With support of the Protection Officer, develop and update relevant Information, Education and Communication tools (leaflets, brochures, posters etc.)
Coordinate and organize regular internal mapping of services available in the area of intervention
Support the Protection Officer in developing safe programming and conflict-sensitive approaches to the humanitarian response
In collaboration with the Protection Officer, ensure program staff are fully trained on existing referral systems and relevant SOPs
Facilitate referral of protection issues to relevant service providers.
Conduct awareness raising and sensitization of relevant Protection messages and beneficiary's rights.
Other Task:
Assist in any other related matters necessary for the execution of the project.
Role Context:
The Protection Assistant will carry out all Protection activities and will be responsible for the day to day implementation of the various protection activities in the field locations under his/her responsibility under the supervision of Protection Officer.
She/he will also coordinate local communities, in close coordination with Protection Officer and field teams.
Working Relationships
External: Build strong relationships with partners, networks, donors, stakeholders and community beneficiaries.
Internal: Build strong relationship with program departments, FSL/WASH Staff, MEAL officers, program managers, M&E units and all in-country and global staff.
Applied Skills / Knowledge and Expertise
Essential:
University Degree in a relevant discipline (Law, Political Science, Social Science, Psychology or any other relevant Education profile),
Demonstrable experience (minimum of 2 years) in working with communities in humanitarian or development contexts.
Capacity and willingness to reside in the field location assigned to and regularly travel to other field locations where Christian Aid operates
Very good interpersonal skills, particularly in networking, working with communities, local civil society and local authorities.
Previous experience in using and adapting community-led approaches.
Good understanding and knowledge in application of do no harm, conflict sensitivity principles and IASC standards and ethics for protection work.
Good understanding of protection concerns, including GBV issues in displacement, human rights, and international humanitarian law
Proven analytical skills.
Understanding of monitoring processes, learning, adaptation and evaluation
Good levels of spoken and written English.
Commitment to humanitarian principles and action and to Christian Aid's equal opportunity and gender policies
Excellent computer knowledge and skills of using Microsoft word, power point and excel.
Desirable:
A Master's Degree
Previous experience in protection within a humanitarian response
Experience in working in Northeast Nigeria
Demonstrable experience in using participatory research and participatory assessment methodologies
Familiarity with the culture of conflict and/or disaster- affected populations, ability to develop respect from a wide range of people and strong ability to communicate effectively on sanitation and hygiene matters.
Fluency in the language of the working area (Hausa) is appreciated and the international language used in the humanitarian operation
Considerable knowledge and experience in Child Protection is an added advantage.
Remuneration
You can expect a wide range of rewards and benefits, including a generous holiday allowance and flexibility that will ensure you enjoy a good work/life balance.
Application Closing Date
7th October, 2022.
Interview Date
10th October, 2022.
How to Apply
Interested and qualified candidates should:
Click here to apply online