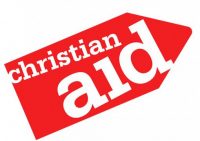 Home to more than 160 million people, Nigeria has the largest population and the second largest economy in Africa, and has a major influence on the continent's political agenda. However, Nigeria has a history of political instability, corruption and mismanagement of public resources, and has recently seen religious and ethnic conflict.
Experience 3 years
Location Kaduna
Role Purpose
To raise the Christian Aid's profile through effective content management of the Building Early Improved Early Warning Early Response to Strengthen Disaster Preparedness in Nigeria's North-west with focus in Kaduna and Sokoto.
To contribute to the implementation of Christian Aid Resilience Strategy while supporting the team on concrete steps in the implementation of the strategy within the wider country programmes.
To contribute to the representation and brand of Christian Aid in country, engage with and promote communications and fundraising, including institutional donors.
The role holder directly working with partners, conduct technical trainings, manage partnership and networking with key stakeholders.
Key Outcomes:
Strategic partnerships established and partners able to respond to their needs in the area of Disaster management and Peace building through effective relationships with partners developed through regular communication towards ensuring efficient and timely deliverables.
Contribute to funding portfolio on Disaster reduction and peace building enhanced through mobilization of new resources/ funds whilst ensuring compliance with financial policies and procedures including reporting requirements.
Relationship forged with strategic stakeholders, including community groups, traditional institutions, donors, government authorities at local and state, learning groups and other forums
Advocacy and policy engagement plans developed, and action demonstrated through learning documents, knowledge products and shared with stakeholders
Integrate cross-cutting issues into programme implementation and deliver results in alignment to CA Programme Quality Standards and global best practices obtainable in the sector.
Deliver programme objectives in line with CA country and global strategy
Role Agility:
Expected travel per annum: Occasional travel
On call/unsocial hours: No
Surge capacity for emergency responses: No
Role Context
The Program officer- Disaster Management & Peacebuilding works within the International Programmes family and the wider Programme Funding remit.
The position is also expected to bring creative ideas, innovation and technical know-how to support the wider team around early warning, early response mechanisms, Conflict sensitivity and participatory vulnerability capacity assessments in accordance with CA strategy. Support CAN Climate change related activities.
The role provides support to programmes to ensure that programmes are well implemented and reported on. Because reporting is key and central to CA, this role ensures that timely reporting is done and in the best possible way that meets CA standards.
Travel within country will be required.
Relationships:
External: Institutional donors, networks & working groups, civil society platforms and wider civil society, INGOs, ACT Forum, government departments and agencies.
Internal: The position is line managed by the Senior Programme Coordinator Disaster Reduction and Peace building. Has a key role in ensuring good relations with other roles in communications, fundraising and advocacy in Christian Aid. Be willing to be deployed outside the duty location. Maintains excellent relationship with other teams including programme funding, Finance, Operation; humanitarian, health, and Governance programmes.
Decision-Making:
Required to make significant decisions on programme work in the country with special interest on Disaster reduction especially around flooding, peace building, conflict sensitivity, gender & inclusion and power analysis (as agreed with the Programme Manager); and also, as informed by Christian Aid strategic direction in country and globally with support from the advisor. Budgetary/savings responsibility NA
Analytical Skills:
Initiative and judgment need to be applied regularly during day-to-day work.
Ability to apply logical thinking and common sense to gathering and analysing information, designing and testing solutions to problems.
Working in a conscientious, consistent, and thorough manner. Integrate and interpret broad and complex information.
Risk assessment is an important part of developing the solution.
Innovation is fundamental to developing solutions.
Developing Self and Others:
Number of Direct reports 1 Overall people management responsibility
Ability to take initiative is key.
The role has responsibilities of training different local partners including government representatives and other team members on Disaster reduction, Peace building, early warning early response mechanism, advocacy and lobbying, Conflict sensitivity, PVCA and inclusion for improved outcomes. Responsible for identifying his/her development needs and taking proactive actions to meet those needs.
Person Specification
Applied Skills / Knowledge and Expertise Essential:
Educated to Degree level or equivalent in relevant field
Knowledge of development issues and current affairs especially in Northern Nigeria especially around peace building and conflict issues
Good understanding of current issues having knowledge on environmental and conservation issues
Relevant experience of similar task and responsibilities, including administration
Programme management experience and financial controls and procedures
Strong training, facilitation, and consensus- building skills
Direct experience of developing partners' capacity
Progressive experience (for not less than 3 years) in implementing Disaster Risk Reduction programmes
Understanding of advocacy, campaigning, and lobbying and network building
Possess proficiency in English Language
Desirable:
Good knowledge of political and religious context especially in northern Nigeria.
Fluency in Hausa language and other languages depending on the location applying for
Understanding of partnership approach to international development
Understanding of gender and other forms of exclusion
Network and alliance building
Demonstrate a good understanding of Core Humanitarian Standards (CHS)
Method of Application
Interested and qualified? Go to Christian Aid on jobs.christianaid.org.uk to apply