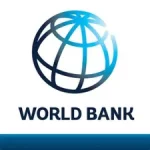 Closing date: Sunday, 21 May 2023
Program Assistant
Job #: req22518
Organization: World Bank
Sector: Administration/Office Support
Grade: GC
Term Duration: 3 years 0 months
Recruitment Type: Local Recruitment
Location: Phnom Penh,Cambodia
Required Language(s): English, Khmer
Preferred Language(s): Closing Date: 5/22/2023 (MM/DD/YYYY) at 11:59pm UTC
Description
Do you want to build a career that is truly worthwhile? Working at the World Bank Group provides a unique opportunity for you to help our clients solve their greatest development challenges. The World Bank Group is one of the largest sources of funding and knowledge for developing countries; a unique global partnership of five institutions dedicated to ending extreme poverty, increasing shared prosperity and promoting sustainable development. With 189 member countries and more than 120 offices worldwide, we work with public and private sector partners, investing in groundbreaking projects and using data, research, and technology to develop solutions to the most urgent global challenges.
Regional Context:
The East Asia and the Pacific Region (EAP) is highly heterogeneous. Its 19 client countries include one of the smallest, Tuvalu with a population of 11,646 and the largest, China. It includes IDA and IBRD countries as well as countries who no longer borrow from us but still maintain strong partnerships with the Bank through knowledge Hubs.
EAP has made the fastest progress in economic growth and poverty reduction of any region in the last quarter-century. A succession of East Asian economies has progressed from low-income to middle-income, with others preparing to join the small group of high-income countries soon. At present, the region remains one of the main drivers of the world economy, accounting for nearly two-fifths of global economic growth! Despite this progress, the Asia and Pacific region still faces huge development challenges. Inequality within countries is growing, leaving some subnational regions and groups significantly behind. A large portion of the region's population remains vulnerable to income shocks, including from a global economic slowdown, changing global and regional value-chains, and climate-related risks.
East Asia was the first region to be hit by the COVID-19 pandemic which has provoked both an unprecedented health crisis and a severe economic shock in the region. The economic shock has severely affected both supply and demand, with significant impacts on economic activity, livelihoods, and people's welfare. Poverty in the East Asia and Pacific region is expected to rise for the first time in over 4 decades. COVID-19 also presents some opportunities for countries in the region to build back better through recovery strategies that prioritize reforms, institutions as well as attention to climate and broader sustainability.
Country Context
Over the past two decades, Cambodia has undergone a significant transition, reaching lower middle-income status in 2015 and aspiring to attain upper middle-income status by 2030. Driven by garment exports and tourism, Cambodia's economy has sustained an average growth rate of 7.6 percent between 1995 and 2019, making it one of the fastest-growing economies in the world!
The global shock triggered by the COVID-19 pandemic significantly impacted Cambodia's economy, pushing Cambodia into its first recession in 25 years. Cambodia's economy continued to recover in 2022. The recovery of the services sector is strengthening, driven largely by pent-up consumer demand. The economic growth for 2023 is projected to reach 5.2 percent. Downside risks include a marked slowdown in external demand, further global financial tightening, and a renewed oil price shock. On the upside, China's reopening presents an opportunity for Cambodia to boost its travel and tourism industry and to attract FDI inflows.
Key reforms are needed for Cambodia to sustain pro-poor growth, foster competitiveness, sustainably manage natural resource wealth and improve access to and quality of public services. Cambodia continues to have a serious infrastructure gap and would benefit from greater connectivity and investments in rural and urban infrastructure. Further diversification of the economy will require fostering entrepreneurship, expanding the use of technology and building new skills to address emerging labor market needs. Accountable and responsive public institutions will also be critical to meeting the evolving needs of citizens and the private sector. And the quality of human capital will be of utmost importance to achieve Cambodia's ambitious goal of reaching middle-income status by 2030.
Current Priorities in Bank Program:
The WBG's Country Partnership Framework (CPF) for Cambodia FY19-FY24 supports the Government's Rectangular Strategy Phase IV and the National Strategic Development Plan 2019-2023. To date, the IDA portfolio for Cambodia consists of 16 projects with a total financing of $1,323 million in net commitments, leading the portfolio to increase double in size during the CPF period. The lending program delivered $285 million in FY22 disbursing remainder commitment of Cambodia's IDA-19 allocation. The first project of FY23 ($274 million) has been delivered in the second quarter, constituting more than half of Cambodia's IDA-20 allocation in one year. The second pipeline of this FY is planned for delivery during the last quarter of this FY23. Preparation of a Country Climate and Development Report for Cambodia has begun with decision review scheduled for June 2023. The Systematic Country Diagnostic Update consultations will take place during May and June 2023. These two instruments will contribute to the development of the new CPF with expected delivery in late FY24.
Unit Context:
The successful candidate is expected to play an important role in supporting the Cambodia CMU in delivering the overall work program. The Program Assistant will be based in Phnom Penh and report to the Country Manager and will be an integral member of the Cambodia's front office team.
Job Description and Accountabilities:
The Program Assistant will provide a wide range of administrative support to the Unit/Team. Her/his duties and responsibilities will include, but not limited to, the following:
 Serve as an information resource on project processing and draft a variety of standard project-related correspondences.
 Provide administrative support to workshops/conferences, missions, set up meetings, organize group trips of counterparts, make extensive travel arrangements, prepare trip requests and reimbursement, flight/vehicle arrangements.
 Handling administrative and clearance procedures, portal document submissions, finalizing related documents and filing relevant documents in WBDocs.
 Attend meetings, draft minutes and ensures timely clearance and distribution.
 Work typically requires interpreting existing procedures and processes, independently determining which should be used, and applying these appropriately. Work requires extensive coordination with other Bank Group Units and frequent liaison with team members, regardless of location, and external counterparts.
 In conjunction with and under guidance from staff in a specific discipline (i.e., Resource Management, etc.) monitor specific activities (i.e., task, budget/milestones, etc.) for specific projects on behalf of the team.
 Process consultant contracts, consulting firms, ensure the fulfilment of statutory requirements for onboarding, organize their travel arrangements and reimbursements, monitoring of deliverables, following up pending items to facilitate their timely completion.
 Coordinates schedules taking priorities into account, monitors changes, and communicates the information to appropriate staff, inside and outside the immediate work unit, including officials outside the Bank Group
 Assist team or work unit by translating/drafting a variety of routine documents, applying effective proofreading and grammar skills in English and Khmer language
 Independently perform various system-related and process-related tasks unique to the World Bank
 Use word processing or desktop publishing skills to produce complex text, reports, figures, graphs, etc., according to standard Bank formats and distribution
 Maintain current distribution lists, phone/address lists of project/product contacts, and distributes documents for the team
 Maintain relationship with Country Office staff and external counterparts
 Liaise with other Administrative Client Support (ACS) staff in Global Units and provide back-up support for ACS team in Country Office during absence or peak periods.
 Perform other ad-hoc duties as assigned by the Country Manager, or task team members.
Selection Criteria
 Bachelor's degree and 5 years of professional working experience in related field with international development institutions or other donor organizations would be an advantage.
 Excellent communication skills and the ability to command both written and spoken of Khmer and English
 Computer literate e.g. Word, Excel, PowerPoint, e-mail, and ability to search as well as extract information on the internet
 Excellent skill in preparing PowerPoint and other visual presentation
 Excellent interpersonal and communication skills, with ability to interact diplomatically with clients and staff at all levels, recognized ability to exercise good judgment in interpersonal dealings at all levels and in handling confidential information;
 Excellent organizational, administrative and time management skills;
 Effective analytical, research and problem-solving skills.
 Able to coach less experienced staff on relevant technology and systems.
Competencies:
 Technology and systems knowledge – Exhibits excellent knowledge of Microsoft Office applications and proficiency of technology or/and systems relevant to functional area. Ability to coach less experienced staff on relevant technology and systems.
 Project and task management – Ability to undertake diverse and complex assignments with minimal supervision and resolve competing demands. Demonstrates good organizational skills, can plan and prioritize own work and work of internal clients (e.g. manage manager's calendar).
 Institutional policies, processes, and procedures – Demonstrates relevant functional knowledge and understanding of institutional priorities, policies, operational and administrative procedures, and people. Ability to practically apply and guide others in policy application.
 Versatility and adaptability – Demonstrates initiative and motivation to proactively learn new developments in relevant policies, procedures and technology. Is able proactively identify, prevent and/or solve problems. Ability to participate in change activities and initiatives.
 Team Leadership (ACS) – Ability to provide support to team members, giving instructions when necessary to improve work performance and promote collaboration within team. Ability to organize and/or conduct training for team members on procedures, policies and work activities.
 Client Orientation – Able to interact with clients with discretion and diplomacy. Demonstrates ability to resolve complex client related issues. Displays understanding of relevant internal and external factors and their impact to the client.
 Drive for Results – Takes personal ownership and accountability to meet deadlines and achieve agreed-upon results, and has the personal organization to do so.
 Teamwork (Collaboration), excellent behavior and Inclusion – Collaborates with other team members and contributes productively to the team's work and output, demonstrating respect for different points of view and acknowledging contribution from other colleagues.
 Knowledge, Learning and Communication – Strong capacity to communicate in a constructive and professional manner. Can assist in the preparation of written materials in accordance with WB administrative guidelines and best practices. Ability and readiness to contribute to unit's knowledge sharing.
 Business Judgment and Analytical Decision Making – Ability to effectively and independently provide general research support. Demonstrates ability to access situation, and make sound judgment on action needed.
World Bank Group Core Competencies
The World Bank Group offers comprehensive benefits, including a retirement plan; medical, life and disability insurance; and paid leave, including parental leave, as well as reasonable accommodations for individuals with disabilities.
We are proud to be an equal opportunity and inclusive employer with a dedicated and committed workforce, and do not discriminate based on gender, gender identity, religion, race, ethnicity, sexual orientation, or disability.