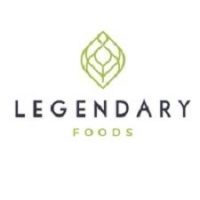 Company: Legendary Foods Ltd
Location: Ghana
State: Jobs in Accra
Job type: 

Full-Time

Job category: Logistics/Transportation Jobs in Ghana
Job Description
Organisation: Legendary Foods Ltd.
Position: Procurement Officer
Location: Lashibi – Accra
Start Date: As soon as possible
About the organisation: Legendary Foods is a food-tech alternative protein business based in Ghana on a mission to produce West & Central Africa's most cost-effective, nutritious, resource-efficient and accessible form of animal protein, protein-based FMCG products and protein ingredients using advanced insect agriculture to rear palm larvae sustainably. With offices currently in Accra & Kumasi, Legendary Foods seeks to advance its technology, launch new products and penetrate additional markets.
Role Description: Legendary Foods Ltd. is looking for a passionate individual who will be responsible for high quality and cost effective supplies for the company
Responsibilities
Develop and implement SOP (Standard Operating Procedures) to ensure vendor selection and evaluation is transparent.
Develop and implement cost saving metrics to meet targets.
Develop and maintain a database of all contacts of vendors, track credit facility timelines, and advice on renewals.
Conduct standard spend analysis and advice management on saving strategies.
Lead in the procurement of all processing and corporate needs.
Prepare and submit a monthly budget for all purchases in consultation with relevant departments.
Build and maintain excellent working relationships with all vendors.
Maintain records of purchases, pricing and other important information
Develop sourcing strategies and monitor delivery of purchases in a timely manner.
Reporting and Accountability
Prepare and submit monthly expenditure reports to the Director of Finance.
Collate all departments consumption and submit on a monthly basis.
Qualifications and skills
Bachelor's degree in Purchasing and Logistics, Purchasing and Supply Chain Management from a recognised university.
Excellent knowledge and understanding of procurement processes, policy and systems Must have the ability to analyse problems, and strategize for better solutions
Must have the ability to manage vendors effectively.
Must have strong interpersonal and communication skills (both oral and written)
Must be able to handle confidential matters with discretion and have a high sense of integrity
Be able to work with a diverse workforce.
Additional desired qualities
Chartered Institute of Purchasing and Supply Qualifications
Start Date: As soon as possible
Method of Application
Application inclusion demand: Please submit your cover letter or letter of intention and CV titled " Procurement Officer Application". Include a copy of all relevant certificates and address your email to [email protected].
Please ensure your CV includes
All documents should be in PDF format and the subject of the email must be *Procurement Officer Application*
Only qualified applicants will be contacted.