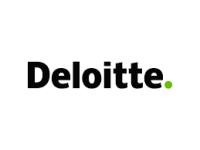 Company: Deloitte
Location: Ghana
State: Jobs in Accra
Job type: Full-Time
Job category: Accounting Jobs in Ghana
Job Description
Strategy & Policy Development
Provide technical expertise in the development of Audit & Assurance strategy/business plan as input into the overall corporate strategy.
Lead in the development of Policies, Standard Operating Procedures (SOPs), Work Plan, Control Standards and other support systems including monitoring mechanisms in managing the Audit & Assurance Department.
Develop and update Antifraud programmes and practices to support the Firm's strategy.
Appraise and report on the soundness and application of the system of controls operating in the Firm.
Audit Planning & Assessment
Responsible for the development of Internal Audit Charter of the Firm in line with appropriate risk-based methodologies and international standards.
In consultation with the Principal Spending Officer and in accordance with guidelines issued by the Internal Audit Agency, prepare a strategic and an annual audit work plan of his/her activities in a financial year.
Submit, within thirty days after the beginning of the financial year,
(a) the annual audit work plan to the Principal Spending Officer (Chief Executive Officer) of the Firm and the Audit Committee established under section 86 of the PFM Act, 2016 (Act 921); and
(b) a copy of the annual audit work plan to the Internal Audit Agency.
Submit quarterly reports on the execution of the annual audit work plan to the Principal Spending Officer (CEO) of the Firm, the Audit Committee, the Auditor-General and the Director-General of the Internal Audit Agency
Submit annual internal audit performance report to the Audit Committee and the Director-General of the Internal Audit Agency.
Design audit and assurance procedures and work programmes for implementation.
Advice Management and/or Board on the logistical/resourcing requirements for the Audit and Assurance function, including any potential outsourcing arrangements.
Lead and direct audits assignments to assess/evaluate the adequacy, effectiveness and efficiency of the established internal controls and procedures.
Collaborate with the Risk Division to identify key areas of operational/financial risk within the Firm and propose appropriate controls to mitigate the risks.
Review the accuracy, timeliness and relevance of financial information and other disclosures provided to Management.
Provide Senior Management and/or Audit Sub-Committee with an opinion on the adequacy, effectiveness and efficiency of the internal controls within the Firm.
Assess the effectiveness of the disclosure controls and procedures on a quarterly basis.
Audit Investigations
Provide leadership on special investigations regarding operations of the Firm at the request of Management and/or Audit Sub-Committee.
Lead investigations on suspected fraudulent activities within the Firm and report findings to Management and/or Audit Sub-Committee.
Conduct ad-hoc investigations and reviews as requested by Management and/or Audit Sub-Committee.
Provide leadership and direction in monitoring the Firm's policies, corporate governance, financial/cost management and budgetary control measures to achieve targeted objectives.
Review and investigate all reported complaints through the Anonymous Reporting Programme (i.e. Whistle-blower program) and make appropriate recommendations to Management/Audit Sub-Committee.
Conduct root-cause analysis and perform corrective/preventive actions and final dispositions to identify all non-conformances of operational processes in a timely/efficient manner.
IT Audit
Oversee the performance of existing IT systems and conduct specific information systems audit on relevant organisational and application software controls.
Review IT applications, hardware and software licences and Service Level Agreements to ascertain their existence in line with regulatory requirements and IT/audit governance processes.
Assess the Firm's disaster recovery plans and backup systems and monitor level of compliance with approved policies and procedures.
Review software acquisition and implementation processes and in-house software development methodologies in line with set standards.
Monitoring & Evaluation
Responsible for monitoring the implementation of the annual Audit Plan including any special mandates or projects requested by Management and/or Audit Sub-Committee.
Evaluate the effectiveness of the risk management and governance process of the Firm and contribute to the improvement of that risk management and governance process.
Follow up on outstanding Management action plans to ensure significant risks and major deficiencies identified are effectively addressed within agreed timeframe.
Evaluate compliance of the organisation with enactments, policies, standards, systems and procedures.
Monitor to ensure that all auditing reporting systems are in line with the Firm's auditing standards and regulatory requirements.
Monitor to ensure the timely implementation of Management/Board actions recommended in audit reports.
Stakeholder Relations & Management
Liaise with external auditors and coordinate their activities to maximise audit coverage, minimise cost and eliminate duplication of effort.
Liaise with the Risk Division and provide technical assistance in the development of an internal control culture including training to staff
Financial Management
Responsible for the preparation of the annual operating budget of the Audit & Assurance Department and monitor its implementation.
Review/approve claims and bills for payment to Service Providers, Consultants, etc.
Information & Reporting
Stay abreast with legislation, rules/regulations, best practices and new developments in Audit & Assurance to facilitate and enhance the operations of the Firm.
Keep abreast with trends and developments in internal audit and corporate governance practices and advise Management and/or Board.
Responsible for the preparation of audit reports in line with the approved audit plan and other statutory reports with appropriate recommendations and remedial actions in respect of planned and/or special audits.
Report to the Audit Sub-Committee at required intervals on Internal Audit assignments including planned reviews, investigations and any other ad-hoc activity as required.
Discuss audit findings and recommendations with Senior Management and report significant issues to the Audit Committee for remedial actions.
Employee Performance & Development
Maintain a professional audit staff with sufficient knowledge, skills, experience and professional certification to meet the requirement of the Firm.
Hold direct reports accountable for managing their assignments to ensure the department's goals are achieved.
Conduct performance appraisal and provide input for career development and recommend performance incentives for subordinate staff.
Identify training needs and facilitate training for subordinate staff.
Qualifications;Education
First degree.
Master's degree in Finance, Accounting or Business Administration or equivalent professional qualification in related discipline.
Member of a recognised professional body. (CIA, ICA, ACCA, CIMA, CPA).
Experience
Twelve (12) years relevant working experience with at least 5 years in senior management position.
Knowledge & Skills
Excellent knowledge in the use of audit and accounting methodologies and tools.
In-depth knowledge of the Auditing and Accounting Standards and related regulations.
Strong ability to prepare financial reports, analyse and interpret financial information.
Demonstrated expertise in internal audit, risk and control functions.
Excellent knowledge/understanding of risk-based auditing and practices.
Demonstrated experience in public accounting or internal audit.
Demonstrated leadership in audit and assurance or operational risk management.
Public Financial Management Act 2016 (Act 921)
Good knowledge/understanding in Firm management.
Absolute discretion in handling/dealing with confidential information/data.
Proven planning and organising skills.
Excellent Strategic planning skills.
Excellent knowledge and understanding of work and auditing scheduling.
Strong negotiation and conflict management skills.
Excellent communication, presentation and report writing skills.
Ability to develop and maintain strong professional relationships with internal and external stakeholders and work effectively with all categories of employees.
Excellent knowledge of project management and administration.
Ability to meet deadlines and execute projects.
Strong knowledge in the use of Microsoft Word, PowerPoint, Excel and intel
Method of Application
CLICK TO APPLY
Closing Date : 15th November, 2023