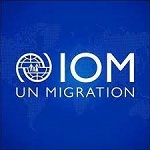 1. General Background
The United Nations High Commissioner for Refugees (UNHCR) is mandated to lead and coordinate international action to protect and assist refugees and other persons of concern. The Private Sector Partnerships Service (PSP) sits within UNHCR's Division of External Relations (DER) and is responsible for mobilizing resources for refugees from the private sector. UNHCR has a fundraising strategy in place for 2018-2025. This strategy focuses on both Individual Giving (IG) and Private Sector Partnerships and Philanthropy (PPH) and identifies priority fundraising markets and regions.
Individual Giving (IG) is targeted at the general public to secure the support of individuals through regular, unrestricted donations, cash appeals and legacies. The aim is to generate both monthly and one-time donations from individuals using various channels and methods including direct mail, face-to-face fundraising, telemarketing, digital fundraising, DRTV and emergency fundraising, with focus on strong donor loyalty and lifetime value.
The Private Partnership and Philanthropy (PPH) section of PSP develops and strengthens long-term partnerships with companies, foundations, and high-net worth individuals. This includes leveraging the capacities of this segment to build long lasting partnerships that goes beyond resources but expands to advocacy, communications, marketing, and public engagement.
UNHCR's Global Communication Strategy identifies committed individual donors and the private sector as some of the key partners to achieve the three objectives of: leading the narrative, generating empathy, and mobilizing action in support of refugees and forcibly displaced people.
Staff members are accountable to perform their duties as reflected in their job description. They do so within their delegated authorities, in line with the regulatory framework of UNHCR which includes the UN Charter, UN Staff Regulations and Rules, UNHCR Policies and Administrative Instructions as well as relevant accountability frameworks. In addition, staff members are required to discharge their responsibilities in a manner consistent with the core, functional, cross-functional and managerial competencies and UNHCR's core values of professionalism, integrity and respect for diversity.
2. Purpose and Scope of Assignment
The Private Sector Communications Officer is the lead focal point at PSP Asia for marketing and fundraising communications related to Individual Giving and Private Partnerships and Philanthropy. The postholder will contribute to the strategic goals of PSP in the region through the strategic planning, development and delivery of communications and marketing and communications strategies, assets, tools, resources, and guidance for Individual Giving and partnerships with companies, foundations and high-net worth individuals – to increase brand awareness, trust, engagement, and ultimately accelerate income for UNHCR. This marketing and communication support will enable private sector fundraisers in Asian markets to strengthen IG programs, as well as the cultivation and retention of the donor base; reach out to new potential private sector prospects; engage new partners; cultivate, grow and strengthen existing partnerships.
The postholder will contribute to the development and implementation of a content strategy for PSP in Asia & Pacific, with an eye to strengthening online communications, brand awareness, public and supporter engagement. This entails identifying appropriate stories, messages, formats, platforms, and partners in line with the key priorities and audiences for the Division of External Relations (DER).
The incumbent reports to the Chief of PSP Asia and will work in close collaboration with income streams within the IG section and PPH section, also liaising frequently with internal and external stakeholders, including PPH donors, IG contractors and teams, and communication agencies. S/he will coordinate closely with colleagues in the Global Communications and other key stakeholders across DER such as: Goodwill Ambassadors, Crisis Communications, Emergencies and External Engagement Section, and Brand units. The incumbent will also work closely with the Asia Regional Bureau, External Engagement, and Public Information colleagues in country operations to ensure close coordination and alignment with overall communication objectives in Asia & Pacific.
Occasional international travel (up to 10%) is required for this position.
3. Monitoring and Progress Controls
(Clear description of measurable outputs, milestones, key performance indicators and/or reporting requirements which will enable performance monitoring)
• Priority markets in the region are supported in the development and implementation of a long-term communication strategy, that includes at least: in-depth analysis of brand equity research carried out in key markets to draw conclusions and set some concrete action plans; clear indications of audiences to target; specific /appropriate contents for each audience; media strategy targeting owned, earned, and paid media; milestones and opportunities.
• PSP staff across the region are supported on communication-related topics by effectively engaging with different internal stakeholders (including: Division of External Relations, PSP HQ, Regional Bureau Asia & Pacific, Representatives, Communications and Public Information colleagues in country operations), in a timely manner, with strategic and technical advice, with the objective of accelerating income for UNHCR and meeting specific measurables targets and KPIs (e.g.: visibility and media impact).
• Content strategy and annual content plans for PSP in Asia & Pacific are developed and implemented in a coordinated way with the Asia bureau, Public Information officers in country operations.
• Priority markets are supported in developing media partnerships, and key partnerships with regional media are in place to support PSP Asia.
• Strong, engaging and on-brand fundraising communication is delivered on a regular basis to relevant stakeholders to effectively engage IG and PPH audiences.
• PSP Operations and National Partners are supported in the planning and implementation of their annual plans. Technical support and training are delivered, to ensure capacity building and adherence to UNHCR quality and performance standards across the region.
• Assigned budget is implemented efficiently and in accordance with UNHCR rules and regulations.
• Crisis communications related to PSP operations and partnerships in Asia & Pacific are responded quickly, in coordination with relevant internal stakeholders, and minimizing reputational damage.
• Effective working relationships, with sensitivity and respect for diversity, are developed with relevant internal and external stakeholders.
4. Qualifications and Experience
(List the required education, work experience, expertise and competencies of the individual contractor. The listed education and experience should correspond with the level at which the contract is offered.)
a. Education
Degree in Marketing, Communications, Journalism, Political Sciences, Public Information, Media, International Relations, Economics, Business Administration/Management, or a related field.
b. Work Experience
Minimum 5 years of relevant (international) job experience with graduate degree (equivalent of a Master's), 6 years with undergraduate degree (equivalent of a BA/BS) working in communication, media, journalism, fundraising, external relations, fundraising, donor relations, or advocacy.
c. Key Competencies
Essential:
• Excellent communication skills (both verbal and written) with strong interpersonal skills and ability to maintain effective working relationships with people in a multi-cultural, multi-ethnic environment with sensitivity and respect for diversity.
• Experience developing and implementing communications strategies.
• Strong project management skills including planning and schedule creation.
• Knowledge of marketing techniques including audience research methods.
• Experience of working with multiple stakeholders across functional and national boundaries.
• Proven strong social media skills.
• Outstanding writing, re-writing, headline-writing and editing skills, including the ability to produce high quality written materials tailored to specific audiences/markets on tight deadlines.
• Languages: Proficiency in English is required.
Desirable:
• Strong understanding of the Asian media environment.
• Experience working with goodwill ambassadors and other and other Influencers, including digital influencers.
• Experience with measurement and evaluation, especially providing analysis of media coverage, social media engagement, web traffic, etc.
• Experience with digital analytics and performance reporting.
• Grounded knowledge of the UN's refugee and related human rights frameworks, conventions and treaties.
• Knowledge of UNHCR operations, mandate and global affairs.
• Desirable Proficiency in another relevant UN language and/or work level proficiency in an Asian language.
Standard Job Description
Required Languages
,
Desired Languages
,
Additional Qualifications
Skills
Education
Certifications
Work Experience
Other information
This position doesn't require a functional clearance
How to apply
For a full job description and to apply, interested candidates are requested to visit
The UNHCR workforce consists of many diverse nationalities, cultures, languages and opinions. UNHCR seeks to sustain and strengthen this diversity to ensure equal opportunities as well as an inclusive working environment for its entire workforce. Applications are encouraged from all qualified candidates without distinction on grounds of race, colour, sex, national origin, age, religion, disability, sexual orientation and gender identity.
Please note that UNHCR does not charge a fee at any stage of its recruitment process (application, interview, meeting, travelling, processing, training or any other fees).
Closing date of receipt of applications: 5 March 2023