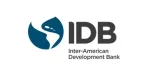 Closing date: Friday, 10 March 2023
Private Finance Senior Associate – Bogota, Colombia.
The IDB Group is a community of diverse, versatile, and passionate people who come together on a journey to improve lives in Latin America and the Caribbean. Our people find purpose and do what they love in an inclusive, collaborative, agile, and rewarding environment.
About this position
We are looking for a dynamic and client-oriented individual to lead operations as part of its Investment Unit team in Colombia.
You will work in the Investment Unit (INV) at IDB Lab is the unit responsible for originating and managing the portfolio of reimbursable operations (equity and debt). IDB Lab Investment Unit has a systemic role of filling key funding gaps, bridging key connections in different fields (e.g. public and private) and mobilizing key ecosystem resources to support specific ventures with outstanding socioeconomic or environmental impact potential. IDB Lab adds relevant value to those ventures during their business consolidation and expansion and fosters their impact towards solving some of the most pressing development and inclusion challenges of different sectors in LAC (Fintech, Edtech, Healthtech, Agtech/Biotech, etc.).
What you'll do:
 Originate deal flow that could become potential loans opportunities, mainly, by working and developing relationships with public and private institutions that support entrepreneurs as well as with the Investment Officers in the different countries across the region.
 Assess loans opportunities in high impact and high growth start-ups and SMEs, including coordinating and participating in the screening and due diligence processes; perform financial modeling, credit analysis, market analysis, among others; and prepare investments pitches and memorandums.
 Keep track and record all the loans opportunities analyzed by the INV team annually and update the internal systems (AirTable and SalesForce) to reflect the selection process.
 Prepare strategic documents related to IDB Lab's loans.
 Support the Investment Officers in the supervision of loan positions within the IDB Lab's financial portfolio, adding value to foster these firm's impact and growth.
 Handle relationship with the Representation in Colombia on behalf of the INV team.
 Provide support to IDB Lab´s portfolio management team.
What you'll need:
Education: Master's degree (in areas related to Finance, Business, or related field).
Experience:
 At least four years of transactional experience in debt operations in a financial institution (banks, investment funds, investment banks, etc.).
 Expertise analyzing and/or monitoring complex financial conditions and covenants.
 Expertise in optimizing credit processes (origination, underwriting, pricing, administration, monitoring, and management), including audit data.
Languages: Oral and written proficiency in English and Spanish is required; knowledge of Portuguese and/or French is a plus.
Key skills
 Excellent analytical and quantitative skills with strong attention to detail and strong financial modeling/valuation skills.
 Strong organization and writing skills.
 Ability to work effectively and efficiently under pressure.
 Demonstrated commitment to promoting inclusion and diversity in the workplace.
 The candidate should also be motivated and highly effective in a team environment.
 Learn continuously
 Collaborate and share knowledge
 Focus on clients
 Communicate and influence
 Innovate and try new things
Requirements
 Citizenship: You are either a citizen of Colombia or a citizen of one of our 48-member countries with residency or legal permit to work in Colombia.
 Consanguinity: You have no family members (up to the fourth degree of consanguinity and second degree of affinity, including spouse) working at the IDB, IDB Invest, or IDB Lab.
 If consultant (Local Remote Modality): The selected candidate will not provide services from the Bank's office and will not be provided a physical space on the premises of the Bank's Country Office. The candidate selected will be responsible for setting up the space, and for having the equipment, internet, and phone accesses to accomplish these TORs, outside the Bank's office. Access to the Bank's systems will be arranged in coordination with the Bank.
 COVID-19 considerations: the health and safety of our employees are our number one priority. As a condition of employment, IDB/IDB Invest requires all new hires to be fully vaccinated against COVID-19.
Type of contract and duration
 National staff contract, 36 months initially, renewable upon mutual agreement.
What we offer
The IDB group provides benefits that respond to the different needs and moments of an employee's life. These benefits include:
 A competitive compensation package
 Leaves and vacations: 24 days of paid time off + 8 personal days + sick leave + gender-neutral parental leave
 Health Insurance: IDB Group provides employees and eligible dependents with a robust medical benefits program that covers medical, dental, vision, preventive care, and prescription drugs.
 Pension plan: pre-defined pension plan that provides financial security and supports employees in planning for their future.
 Hybrid and flexible work schedules
 Health and wellbeing: Access to our Health Services Center which provides preventive care and health education for employees.
 Development support: We offer tools to boost your professional profile such as mentoring, 1:1 professional counseling, training, and learning opportunities, language classes, mobility options, among others.
Our culture
At the IDB Group we work so everyone brings their best and authentic selves to work, willing to try new approaches without fear, and where they are accountable and rewarded for their actions. Diversity, Equity, Inclusion and Belonging (DEIB) are at the center of our organization. We celebrate all dimensions of diversity and encourage women, LGBTQ+ people, persons with disabilities, Afro-descendants, and Indigenous people to apply. We will ensure that individuals with disabilities are provided reasonable accommodation to participate in the job interview process. If you are a qualified candidate with a disability, please e-mail us at [email protected] to request reasonable accommodation to complete this application.
Our Human Resources Team reviews carefully every application.
About the IDB Group
The IDB Group, composed of the Inter-American Development Bank (IDB), IDB Invest, and the IDB Lab offers flexible financing solutions to its member countries to finance economic and social development through lending and grants to public and private entities in Latin America and the Caribbean.
About IDB Lab
IDB Lab is the innovation laboratory of the IDB Group, the leading source of development finance and expertise for improving lives in Latin America and the Caribbean. The purpose of IDB Lab is to drive innovation for inclusion in the region, mobilizing financing, knowledge, and connections to test early-stage private sector solutions with the potential to transform the lives of vulnerable populations affected by economic, social, and environmental conditions. Since 1993, IDB Lab has approved more than US$ 2 billion in projects deployed across 26 countries in Latin America and the Caribbean.
A candidate has been pre-identified for this position and may apply. However, this remains a competitive process and other
qualified candidates are encouraged to apply and will be duly considered.
Follow us: https://www.linkedin.com/company/idblab/ https://www.facebook.com/IDBLab https://twitter.com/IDB_Lab
Additional Information
 External Opening Date: Feb 16, 2023
 External Closing Date: Mar 10, 2023
 External Contact Email: [email protected]
 External Contact Name: HR Service Center
 Job Field: Private Finance Operations