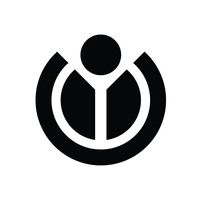 The Wikimedia Foundation is the nonprofit organization that hosts and operates Wikipedia and the other Wikimedia free knowledge projects. Our vision is a world in which every single human can freely share in the sum of all knowledge. We believe that everyone has the potential to contribute something to our shared knowledge, and that everyone should be able to access that knowledge, free of interference. We host the Wikimedia projects, build software experiences for reading, contributing, and sharing Wikimedia content, support the volunteer communities and partners who make Wikimedia possible, and advocate for policies that enable Wikimedia and free knowledge to thrive.
The Wikimedia Foundation is a charitable, not-for-profit organization that relies on donations. We receive financial support from millions of individuals around the world, with an average donation of about $15. We also receive donations through institutional grants and gifts. The Wikimedia Foundation is a United States 501(c)(3) tax-exempt organization with offices in San Francisco, California, USA.
We are recruiting to fill the position below:
Job Title: Principal UX Designer
Location: Remote
Summary
The Product Design and Strategy Group at Wikimedia is looking for a Principal UX Designer with a masterful understanding of user experience and product development processes to work within one of our multi-disciplinary product teams, whilst also providing some design direction to a small group of UX designers in other product teams.
You will be an expert on user experience, continually driving and executing upon product strategy.
In addition, you will play a key role mentoring and supporting less experienced designers in other product teams, influencing the overall design direction across their teams.
Responsibilities
Your responsibilities and skills:
UX Design & Processes: Champion the user-centered design process across the organization, demonstrating innovative approaches to complex UX problems that deliver impactful solutions. Provide design leadership by example, role modeling for others the standards expected across the team.
Guidelines & Accessibility: Have an influential role in evolving the design system over time, staying up-to-date with design guidelines and accessibility standards across the web and influencing the overall direction and development of our systems.
Research & Testing: Have extensive experience with evaluative and generative research methods and able to mentor other designers to determine when and how to conduct research, support them to interpret their findings and apply the findings to their designs.
Problem Solving: Consistently demonstrate the ability to proactively tackle complex problems, including those outside of your known area of expertise.
Direction & Mentoring: Formally direct and mentor designers in other product teams supporting them to develop their design skills and processes.
Vision and Exploration: Have an influential vision for how the overall user experience is developed across product teams and the ability to think strategically about how to work with other designers to deliver this vision.
Your Behaviors and Experience
Qualifications:
Bachelor's Degree and/or Master's Degree or equivalent in related work experience
Work Experience:
12+ years of experience contributing on design teams
Communication:
Is thoughtful and skilled at determining the right communication channel and approach to persuade other team members to continually evolve their ideas and processes, whilst ensuring other stakeholders and the communities are fully engaged.
Collaboration:
Can steward and coordinate complex collaborative group workshops and events with colleagues in their own product team as well as across different teams and areas.
Feedback:
Plans and facilitates feedback/critique sessions for the team, modeling best practice techniques for giving and receiving constructive feedback.
Curiosity:
Has a contagious curiosity to try new things, inspiring others to explore with them.
Empathy:
Advocates for others and intervenes in situations where a colleague needs help.
Initiative:
Consistently explores and proposes new ideas and approaches to evolve the team's design practice and skills.
Additionally, we'd love it if you have…
Background in content consumption, publishing, education, or news
Experience acting as a researcher, both in-person and with remote participants
Familiarity with Free Knowledge and/or Open Source communities
Speak more than one of the nearly 300 languages of the users you'll be designing for
Application Closing Date
Not Specified.
Method of Application
Interested and qualified candidates should:
Click here to apply online