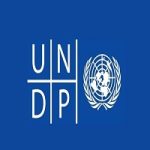 Closing date: Thursday, 20 April 2023
Job Identification : 9238
Locations : Belgrade, Serbia
Posting Date : 04/13/2023, 01:42 PM
Apply Before : 04/21/2023, 03:59 AM
Degree Level : Advanced/Postgraduate Degree
Job Schedule : Full time
Agency : UNDP
Grade : IPSA-11
Vacancy Type : International Personnel Service Agreement
Practice Area : Governance
Bureau : Regional Bureau for Europe and the CIS
Contract Duration : 1 Year with Possibility for extension
Education & Work Experience : Master's Degree – 7 year(s) experience
Required Languages : English
Desired Languages : Knowledge of the languages spoken in the beneficiary countries/territory
Vacancy Timeline
2 Weeks
Mobility required/no mobility
no mobility required
Job Category : Management
Job Description
Background
UNDP is committed to achieving workforce diversity in terms of gender, nationality and culture. Individuals from minority groups, indigenous groups and persons with disabilities are equally encouraged to apply. All applications will be treated with the strictest confidence.
UNDP does not tolerate sexual exploitation and abuse, any kind of harassment, including sexual harassment, and discrimination. All selected candidates will, therefore, undergo rigorous reference and background checks.
The Government of the Republic of Serbia continued to pursue the Public Administration Reform (PAR) agenda at an accelerated pace and worked towards improving accountability and further rationalizing the use of public resources.
In order to underpin fiscal consolidation and strengthen governance, the Government committed to implementing structural fiscal policy measures as part of Public Finance reform, aiming to increase fiscal transparency, introduce fiscal impact assessments of new legislative initiatives, strengthen cash management, internal control, and external audit and to raise the efficiency of revenue collection by further strengthening Tax and Customs administrations.
As a successor to the previous strategic framework in this area, the new Public Finance Management Reform Programme for the period 2021-2025 (PFM RP) was adopted by the Government on Serbia in late June 2021. It complements the Public Administration Reform Strategy 2021-2030 (PAR Strategy) of April 2021 and bases its premises on the conclusions of the recently conducted Public Expenditure and Financial Accountability (PEFA) , the SIGMA Monitoring Report , the key recommendations of the 2021 EU Progress Report for Serbia and pillar specific requirements which derive from the EU accession process and set five key medium term reform priorities which aim to contribute to ensuring effective financing of Government policies through a sound system of public internal financial management and control and a sustainable public debt.
The new PFM Reform Program relies to a great extent on the obligations that Serbia has assumed as part of EU accession negotiations under relevant chapters and even though Public Finance Management Reform is classified in the Fundamental cluster according to the new methodology for EU accession, it extends beyond encompassing several other horizontal issues which include macroeconomic stability, good governance, business environment and transparency. In that sense, it is an overarching framework which fundamentally integrates functional and EU accession requirements under chapters 5 – Public Procurement, 16 – Taxation, 22 – Regional Policy and Structural Instruments, 17 – Economic and Monetary Policy, 29 – Customs Union, 32 – Financial Control and 33 – Financial and Budgetary Provisions. The obligations assumed as part of the accession negotiations as well as the closing benchmarks (where they have been defined to date) will navigate the implementation of the PFM RP and serve as the fundamental source for the verification of the results that are anticipated to be achieved.
The EU Public Financial Reform (PFM) Facility aims to provide effective technical support and assistance to the beneficiary institutions in Serbia in line with the draft IPA 2021 Action Document in key areas of Chapter 5 – Public Procurement, Chapter – 16 Taxation, Chapter – 29 Customs Union, and Chapter 32 – Financial Control of Serbia's EU accession negotiations with a focus on strengthening IT systems of Tax and Customs Administration and Public Internal Financial Control issues.
The overall objective of the PFM Facility Action is to enhance the efficiency of budget execution, public Finance Management and Public Internal Financial Control in line with EU standards and best practices. In order to achieve this objective, a set of focused activities will be defined during the inception phase and will be implemented under the following five outcomes:
 Outcome 1 – Preconditions for effective exchange of information on Value Added Tax with EU members states met
 Outcome 2 – Operational and administrative capacities of Customs Administration strengthened and interoperability of the Serbian Customs IT system with the EU is ensured
 Outcome 3 – Public sector management and accountability are improved through strengthened Financial Management and Control systems and Internal Audit
 Outcome 4 – Efficiency, effectiveness, and transparency of public procurement procedures in Serbia are enhanced
 Outcome 5 – Selected priority areas of public finance management reform supported
As the backbone in the functioning and management of the public sector, Public Internal Financial Control (PIFC) was introduced in the Serbia through amendments to the Law on the Budget System in 2009. Its introduction represents a crucial milestone in PAR as it requires a fundamental change in the organizational culture and management of public sector bodies – a transition from bureaucratic management to managing for results.
Almost 15 years after its inception and over five years after a positive assessment of the national regulatory framework which enabled the opening of accession negotiations under Chapter 32 – Financial Control, Serbia is still struggling to ensure full compliance of public sector bodies with the regulatory framework in this area.
PIFC has always been in the spotlight of external assessments due to its specific horizontal role in ensuring the normal functioning of the public sector. As such, achievements in this area impacted several other functional areas of PAR and several accession negotiation chapters, which build on the achievements in the field of PIFC.
The 2021 EU Progress Reports states that good progress was made when it comes to PIFC and the Commission's recommendations from 2020 were largely implemented. It commends Serbia for the pilot projects on Managerial Accountability and the initiation of quality reviews on internal controls. It also states that efforts are needed to embed managerial accountability in the administrative culture, to ensure full coherence of the PIFC legislation with the horizontal legal framework, that it needs to start implementing peer reviews of IA arrangements in public sector bodies and establish an effective internal audit function in all central level institutions.
UNDP has been actively supporting Public Administration Reform and in particular, Public Finance Management Reform since 2000. The activities increased and intensified over the years as UNDP's relationships with the institutions which were established after the first democratic elections in Serbia strengthened, coupled with the need to modernize public sector management, and ensure a fully functioning and accountable public finance management system based on the highest international standards, and since 2014, EU accession requirements.
The UNDP CO in Serbia has implemented a total of 37 technical assistance projects in the field of PFM reform from 2004 to date, with an overall budget of 23.449.392,00 USD. The EU PFM Facility will be implemented by the UNDP Public Finance Portfolio of the Good Governance Cluster. In light of the abovementioned and the project document, the UNDP is seeking to engage the Policy Specialist for Public Internal Financial Control, under the project Outcome 3.
Duties and Responsibilities
The Policy Specialist for Public Internal Financial Control will be responsible for the provision of high-level policy advice to the project beneficiary (Central Harmonization Unit of the Ministry of Finance), coordination of implementation of project activities under the respective Outcome and technical implementation of project activities under the relevant Outcome.
S/he will coordinate project activities with national counterpart – Central Harmonization Unit of the Ministry of Finance, with aim to support the coordination efforts of the institution at enhancing accountability in the public sector with specific focus on the accountability of manager at all levels and enhancing performance management through the further implementation of the management and control system across public fund beneficiaries.
S/he will coordinate project activities to endeavor, create and develop customized tools and methodologies which will be applied by public sector bodies for managing the performance in meeting organizational objectives and contributing to the achievement of public policies, further defining and operationalizing the components of internal control and modernizing trainings on internal control with particular attention to those maintaining a vital impact on public sector and civil servant and managerial accountability based on EU and other international best practices, supporting the further professionalization of Internal Auditors in the public sector and improving the skills and competencies of Internal Auditors in the public sector through an improved certification process and advanced training on audit methodology and finally, by improving the methodology for conducting Quality Assurance of Internal Audit functions. More specifically, Policy Specialist for Public Internal Financial Control shall: Provide high-level policy advice and coordinate the Project Outcome 3, by focusing on implementation and quality control with the purpose of achieving the planned results:
 Conduct regular horizon scanning to understand emerging trends and actors, as well as provide linkages and investigate opportunities for their application under the Project and beyond.
 In coordination with Policy Analyst – Public Finance Management, national partner institution and donor, develop and manage an overall implementation strategy for the respective outcome.
 Lead the identification of project issues, challenges and risks, and appropriate strategies, and direct and oversee implementation of these strategies.
 Design innovative solutions and application of best practice examples within the area of responsibility.
 Coordination of program implementation with the local partner institution.
 Introduction and monitoring of performance indicators / success criteria, targets, and milestones.
 Coordination of the production of timely, quality progress reports.
 Ensuring implementation of the relevant component, in line with the Project Document and Annual Workplans, including providing written expert inputs to project plans, strategies, procurement planning, and reporting.
 Close coordination and synchronization of activities with other four project Outcomes.
 Supervise and oversee planning of workshops, needs assessments, consultations, planning sessions, and provide technical inputs as may be necessary.
 Provides inputs for monitoring reports (e.g. donor reports), prepares activity designs, briefing papers, technical reports, situation updates, M&E documents, and other documentation as may be required in project implementation.
Ensure adaptive delivery of the project by providing quality input and strategic advice focusing on achievement of the following results:
 Foresee possible roadblocks, as well as opportunities, and be able to put forth and implement contingency measures;
 Provide new and innovative ways of working to achieve the goals of the project in the most efficient and effective means possible;
 Overseeing the work of short-term consultants engaged in project implementation and ensuring that project deliverables contribute to the strategic goal of the project and provide timely and technically sound feedback.
Provision of top-quality policy advice services to the national counterpart, UNDP team and pool of experts, and facilitation of knowledge building and management:
 Network and build strong working relations with authorities and experts from the government agencies, UN system, international development organizations, private sector organizations, and other partners.
 Work closely with the respective program team and operations team to support efficient delivery of project activities in line with strategic objectives.
 Identification of credible sources of information concerning programme implementation and related issues.
 Identification and synthesis of best local and international practices and lessons learned directly linked to the project.
 Coordinate to plan, organize and conduct the Annual Review Meetings/Mid-Term Review/ End of Project Evaluation and ensure that lessons learned feed into the design and implementation of project activities.
 Coordination of communications activities in accordance with principles discussed with the Steering Committee and in cooperation with communications focal points.
 Sound contributions to knowledge networks and communities of practice.
Institutional Arrangement
The incumbent will report directly to the Programme Specialist – Good Governance in the UNDP Serbia Country Office and will be a part of the Good Governance cluster team, benefitting from its technical and programmatic infrastructure.
Competencies
Core Competencies
 Achieve Results: LEVEL 3: Set and align challenging, achievable objectives for multiple projects, have lasting impact
 Think Innovatively: LEVEL 3: Proactively mitigate potential risks, develop new ideas to solve complex problems
 Learn Continuously: LEVEL 3: Create and act on opportunities to expand horizons, diversify experiences
 Adapt with Agility: LEVEL 3: Proactively initiate and champion change, manage multiple competing demands
 Act with Determination: LEVEL 3: Think beyond immediate task/barriers and take action to achieve greater results
 Engage and Partner: LEVEL 3: Political savvy, navigate complex landscape, champion inter-agency collaboration
 Enable Diversity and Inclusion: LEVEL 3: Appreciate benefits of diverse workforce and champion inclusivity
People Management Competencies
UNDP People Management Competencies can be found in the dedicated site.
Cross-functional and Technical Competencies
 Business Direction & Strategy – Strategic thinking

 Ability to develop effective strategies and priority plans in line with UNDP's objectives, based on the systemic analysis of challenges, potential risks and opportunities; linking the vision to reality on the ground, and creating tangible solutions.
 Ability to leverage learning from a variety of sources to anticipate and respond to future trends; to demonstrate foresight in order to model what future developments and possible ways forward look like for UNDP

 Business Direction & Strategy – System Thinking

 Ability to use objective problem analysis and judgement to understand how interrelated elements coexist within an overall process or system, and to consider how altering one element can impact on other parts of the system

 Business Management – Project management

 Ability to plan, organize, prioritize and control resources, procedures and protocols to achieve specific goals

 Digital & Innovation – Data strategy and management

 Knowledge to draft or execute a data strategy or a data management framework

 Digital & Innovation – Digital transformation design

 Practical and strategic skills in digital transformation for governments and organisations.

 Ethics – Ethical Implications of Policy Development

 Consult on the ethical implications within all policy development and standard setting.
Required Skills and Experience
Education:
 Master's degree in Economics, Law or related field.
Experience:
 Minimum 7 years of relevant work experience at senior levels in public finance, public policy, and public internal financial control.
Desired Skills:
 Experience in managing large scale policy-level PFM projects
 Experience in Public Internal Financial Control system structuring
 Prior work in the UN system shall be considered an asset
 Good organizational and time management skills
 Good application of Results-Based Management
 Good communication, coordination and facilitation skills
 Consistently ensures timeliness and quality of portfolio work.
 Establishes lasting relationships and substantive dialogue with clients.
 Treats all people fairly without favoritism
 Strong oral and written communication skills
 Displays cultural, gender, religion, race, nationality and age sensitivity and adaptability
 Demonstrates integrity by modeling
Languages:
 Fluency in English (written and spoken).
 Knowledge of the languages spoken in the beneficiary countries/territory shall be considered an asset.
The following documents shall be required from the applicants:
 Personal CV or P11, indicating all past positions held and their main underlying functions, their durations (month/year), the qualifications, as well as the contact details (email and telephone number) of the Candidate, and at least three (3) the most recent professional references of previous supervisors. References may also include peers.
 A cover letter (maximum length: 1 page) indicating why the candidate considers him-/herself to be suitable for the position.
 Managers may ask (ad hoc) for any other materials relevant to pre-assessing the relevance of their experience, such as reports, presentations, publications, campaigns or other materials.
Disclaimer
Applicant information about UNDP rosters
Note: UNDP reserves the right to select one or more candidates from this vacancy announcement. We may also retain applications and consider candidates applying to this post for other similar positions with UNDP at the same grade level and with similar job description, experience and educational requirements.
Scam warning
The United Nations does not charge any application, processing, training, interviewing, testing or other fee in connection with the application or recruitment process. Should you receive a solicitation for the payment of a fee, please disregard it. Furthermore, please note that emblems, logos, names and addresses are easily copied and reproduced. Therefore, you are advised to apply particular care when submitting personal information on the web.