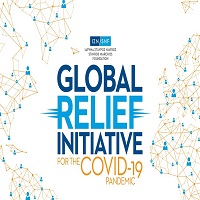 Global Initiative for Health and Right is a Non governmental Ogarnisation, which emerged out of the direct need to comprhensivly and sustainably address the rising prevalence rate of new HIV infection amongst youths within the Niger Delta and other parts of Nigeria. The organisation with its head office in Rivers state is registered with both cooperate affairs commision and the state ministry of health.
We are recruiting to fill the position below:
Job Title: Peer Educator
Location: Rivers
Employment Type: Volunteer
Background
Needle and Syringe Programs' (NSP) primary goal is to improve the health of People Who Inject Drugs (PWIDs), so it is essential to deliberately seek the involvement of active PWIDs. Active PWIDs have insight into current cultural norms, practices, and needs among people who use drugs, and may be able to gain trust more easily from participants; their involvement will reinforce the program's respect for active PWIDs. Needle and Syringe Exchange program (NSEP) can serve a number of purposes. GIHR will initiate her NSEP programs:
Tapping into existing social networks to reach PWIDs in areas where people are not currently accessing NSEP services. This program will use peers to bridge the gap between participants and NSEP services.
GIHR is committed to creating a workplace that reflects the diversity of our community. This will help ensure our employees, our program participants, feel supported. We encourage people from different backgrounds to apply.
Role Description
The role of the Peer Educator (PE) is to deliver effective, friendly and efficient services to clients by:
Providing engagement and support, including advocacy and liaison
Providing information and referral to appropriate services both within hotspot and across
Working to facilitate the delivery of sterile needle and syringes in collaboration with GlobalFund's standard
Promoting health and risk-reducing behaviors amongst PWID
NSEP duties as required at sites across peers
Working with PWIDs in a sensitive, confidential and non-judgmental manner.
Job Description
What you'll be doing
As an NSP & Outreach Peer Worker, you'll be part of the GIHR team delivering harm reduction services such as providing clean injecting equipment, overdose prevention, testing for HIV/hepatitis C and health education.
You'll also have the opportunity to help with health promotion activities and PWID community events.
You'll be working across hotspots locations in different LGAs, including outreach.
Requirements
Our ideal candidate:
Member of a drug-using community
Comfortable approaching and initiating conversation with others
Basic literacy
Speaks the language of the PWID community
Cultural competency with the PWID community
Willingness to learn: prevention messages, laws regarding NSEP and possession, etc.
Eager to educate self and peers
Trustworthy
Does not have any open warrants (that could endanger the operations of both the peer and program)
Desire to serve his or her community
Knows the "lay of the land"
Demonstrated interpersonal skills, including conflict resolution and negotiation and the ability to communicate effectively with people from diverse social and cultural backgrounds.
Application Closing Date
16th October, 2022.
Method of Application
Interested and qualified candidates should send their CV and Cover Leter to: [email protected] using the Job Title and Location as the subject of the email.