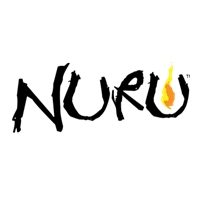 Nuru equips local leaders with tools and knowledge to lead their communities out of extreme poverty by integrating impact programs that address the most prevalent and fundamental challenges of extreme poverty around four areas of need: Hunger Inability to Cope with Financial Shocks Preventable Disease and Death Lack of Access to Quality Education for Children Rather than give handouts, we design training-based poverty solutions that promote self-reliance and service-mindedness to enable local leaders to continue scaling impact long after Nuru International staff has exited the project
Experience 5 years
Location Adamawa
Location: Location: Yola, Adamawa State
Employment Type: Full Time
Grade Level: Administrator & Professionals
Terms and conditions: The appointment will be for a 12months period, renewable based on funding and performance.
Number of Job Opening: 1
Start Date: As soon as possible
Organization Background:
Nuru Nigeria is a local NGO with affiliates in the US, Kenya, and Ethiopia. Our mission is to build resilience corridors of strong, locally owned farmer cooperatives driving profitable livelihoods in vulnerable communities of the Northeast. Nuru Nigeria prioritizes the smallholder farmers it serves and works to cultivate lasting meaningful choices through a community led, community driven and community sustained livelihood programs across the agriculture value chain.
Position Description
The Payroll Officer would work with the Administration and Human Resources Manager to ensuring the timely and accurate processing of all monthly payrolls including payments to Adhoc staff, in accordance with the tax law and the organizations policies and procedures. The position will also assist the Admin.& HR Manager in the assessment, design, and implementation of business process improvements that will lead to greater efficiency and value of NN's payroll operations.
Reporting and Supervision:
Reporting
The Payroll Officer will report to the Administration and Human Resource Manager.
Supervision
No supervisory role.
Core Responsibilities
Serves as point person for NN staff on all timesheet and payroll inquiries and related support requests.
Work with the Admin. & HR Manager in ensuring payroll processing functions for all employees (system set-up, timesheet collection, all deductions such as PAYE, Pension, NSITF, NHF, salary increases, acting allowance, bonuses, etc are accurately computed and in line compliance with the Nigerian law.
Oversees the processing of Adhoc staff monthly salary payment and ensuring the appropriate taxes are deducted.
Works with external auditors to provide support and information for annual and other project related audits.
Keeps abreast of the current changes in the Nigerian Employment laws and advise the Management accordingly through the Admin. And HR Manager.
Works closely and collaboratively with HR Officer and Admin.& HR Manager to confirm/validate employee payroll information.
Ensure reconciliation and timely remittance of all payroll related taxes
Liaise with the Tax Authority to obtain annual Tax Clearance Certificate for each employee.
Verify that all payroll related documentation is complete, recorded, and appropriately filled to maintain compliance with regulatory requirements and internal policies and procedures.
Support with the current ERP set-up and migration as it relates to the payroll
Maintains the payroll processing timeline, ensuring timely submission of payroll reports for review and approval, and submission to the banks and tax offices for payment processing.
Responsible for recommending and supporting the Admin. & HR Manager in implementing cost saving procedures within the payroll function. Performs regular tracking, analysis and reporting of payroll data across the NN.
Maintains collaborative working relationship with team members and other staff
Provide orientation for new hires on payroll related
Other duties as assigned.
Knowledge, Skills, Abilities, and Minimum Requirements
A strong and a broad practical knowledge of managing payroll operations and leading practical solutions, and strong commitment to process improvement is required.
Ability to work with little or no supervision on all payroll functions, identify multi-faceted problems affecting achievements of goals, requiring research into internal and external factors.
Ability to analyze and interprets issues and proposes alternate solutions relaying on knowledge of professional standards and principles.
Ability to consult with necessary stakeholders to identify emerging requirements and develop new and improved methods or procedures.
Requires highly developed interpersonal skills, involving active listening, creativity and problem solving, to assure desired outcomes.
Bachelor's degree in Human Resource, Accounting, Finance or related discipline
Minimum of 5 years' progressive experience as a payroll officer
Experience working in KPMG, PWC or any other of the Big 5
Experience working with USAID, GIZ, FCDO, EU, or other International NGOs would be an added advantage.
Proficiency with Microsoft Office, Excel and ERP is required
Strong Analytical, data collection, written and verbal communication skills, capacity to handle multiple tasks under tight deadlines required.
High level of integrity and commitment to professional responsibilities
Nuru Nigeria Offers:
Compensation range is NGN 4,800,000 – NGN 5,400,000 subject to statutory deductions
18 working days of paid leave, 15 Days of paternity leave and 120 calendar days of paid Maternity leave
13th-month remuneration up to 70% of monthly gross
Capacity development opportunities
Conducive work environment
Positive atmosphere of dynamism and motivated team setting.
Atmosphere of a forefront professional and flexible NGO with a unique new development approach.
Training and capacity building program and intensive mentorship by expat team.
Life Insurance covering accident, disability and related benefits
Health Insurance covering employees and family.
Pension benefits.
Atmosphere of diversity committed to providing equal employment opportunity, forbidding discrimination based on race, color, religion, gender, national or ethnic origin, age and differently able, with respect to policies and visions.
Other Labor best practices apply.
Non-discriminatory employment clause:
Applicants will not be discriminated against on the basis of ethnicity, colour, gender, religion, socio-economic status, age, disability or health status. The management of Nuru Nigeria reserves the right to verify all of the applicant's information and conduct background checks on shortlisted candidates including reaching out to his/her previous employer. Only Shortlisted candidates will be contacted.
Method of Application
Interested and qualified candidates should forward their CV to: [email protected] using the position as subject of email.