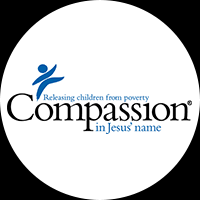 Company: Compassion International
Location: Ghana
State: Jobs in Accra
Job type: Full-Time
Job category: NGO Jobs in Ghana
Job Description
This intermediate professional is Compassion's primary liaison to the local church and is responsible for strengthening local ownership, capacity, and resources of local church partners to minister to children and youth in their own context. As the primary contact, this facilitator is responsible for nurturing relationships with church partners that are characterized by mutual respect, trust, and service that builds up church ministry. He or she is accountable for facilitating partner relationships through the Partner Management core process, for improving achievement of church outcomes, and for bringing a developmental mindset to all other aspects of the partnership. At this career level, the incumbent generally works independently on moderately complex projects or objectives in cooperation with other specialists. He or she may coach other facilitators.
Responsibilities
Maintains a personal relationship with Jesus Christ. Is a consistent witness for Jesus Christ, maintains a courteous, Christ-like attitude in dealing with people within and outside of Compassion, and faithfully upholds Compassion's ministry in prayer.
Acts as an advocate to raise the awareness of the needs of children. Understands Christ's mandate to protect children. Commits to and prioritizes child protection considerations in all decision-making, tasks and activities across the ministry. Abides by all behavioral expectations in Compassion's Statement of Commitment to Child Protection and Code of Conduct. Reports any concerns of abuse, neglect or exploitation of children through Compassion's internal reporting process and appropriately supports responses to incidents if they occur.
Demonstrates a personal commitment to serve, respect, and empower the church according to principles outlined in Compassion's ministry philosophies.
Church Maturation – Strengthens church ownership and capacity through a developmental mindset and the Partnership Management core process.
Facilitates partnerships with church partners to collaboratively reflect on youth and church outcomes and plan for how to best grow in capacity and maturity.
Facilitates the development and implementation of church owned strategies that build on each church's strengths to engage participation of parents and caregivers, children and youth in all aspects of the ministry, including program design, local resource mobilization, decision making, etc. Coordinates with other CFT members to help churches to actively identify and engage the change makers who influence change in children and youth, such as parents, schools, peers, etc.
Works with pastors and church staff to identify capacity development needs. Serves as Compassion's key liaison with church partners by engaging the support of other Church Facing Team (CFT) members and financial resources in ways that are consistent with a developmental mindset and the Partnership Principles
Supports churches in mobilizing local resources and sharing of resources among nearby churches. Supports churches to identify and utilize local resources, services and relationships, as well as opportunities to help maximize their own resources to support the ministry to children and youth. Encourages relationships and alliances to further the ministry impact of partner churches.
Program Cycle – Supports the church partner throughout all phases of the Program Cycle
Needs Assessment – Mobilizes CFT members to compile and organize information to inform the church partners about the needs of children and youth they serve. Facilitates the church partner in gathering local information about child and youth needs, and synthesizing with external data.
Planning – Facilitates church partner planning of their Child and Youth (CY) ministry.
Supports the church partner to develop an effective plan by assisting the church partner to identify and prioritize CY needs as well as select interventions that will address the prioritized needs and challenges.
Encourages the local church partners to invite greater participation of other church ministry leaders, parents/caregivers, youth and other key stakeholders in identifying needs, planning and implementing CY interventions.
Supports the church to develop an annual plan and budget to implement their chosen program interventions.
Implementation – Partners with other CFT members to support church partners as they carry out their chosen interventions and monitor progress toward successful implementation.
Evaluation – Partners with other CFT members to support church partners through a learning and reflection process on effectiveness of the interventions to inform planning in the next cycle.
Coordination of CFT – Coordinates Church Facing Team (CFT) support to each church partner.
Utilizing the Facilitation Workplan, coordinates the CFT to support each church partner based on the church's level of ownership, capacity and resources (maturity), the local context, local church priorities, needs identified by CFT members and National office priorities
Creates and tailors Facilitation Workplans to each church, so that objectives and activities reflect individual church needs.
Contributes to the CFT's understanding of the church's needs. Reviews reports and support documentation from CFT members, as well as perspectives from the church partner to gain understanding of the church's unique needs and challenges and provide appropriate support for the church partner.
Documents, alongside all other CFT members, the support they provide to the church partners and follows up on issues identified.
Cluster operations – Oversees a cluster of churches while demonstrating responsiveness to the local context and needs of each individual church within the cluster.
Encourages and facilitates cluster level activities and resources.
Proactively seeks to foster relationships and connection within the cluster.
Promotes cluster-based collaboration and initiatives between local churches for the purpose of improving ministry to children, peer-to-peer learning, and addressing other needs in the families and the community.
Ensures the timely renewal of the partnership agreement between Compassion and the Church partner. May call upon a more senior level facilitator for counsel and guidance.
Child Protection – Facilitates church partner adoption of child protection standards. Facilitates implementation of church owned and contextualized child protection practices. Connects churches to relevant evidence-based resources and internal and external supports to develop approaches for preventing abuse and promoting safe, healthy relationships with children and youth by the adults in their spheres of influence.
Supports timely reporting of all child protection allegations through Compassion's internal reporting processes, including taking direct responsibility for reporting if necessary. In collaboration with child protection specialists and other office leadership, engages in necessary support work to ensure Compassion and the church partner comprehensively and efficiently complete internal investigations in a timely manner. Mobilizes Compassion and community support for follow up actions as needed.
Is accountable to the Partnership Management strategic process objectives in coordination with other cross-functional members. Coordinates the implementation of local process improvements and self-development improvements based on metrics and feedback from the church.
Delivers on Compassion commitments to the church, and for programmatic and sponsor engagement deliverables. Partners with local cross-functional specialists, and those in Program Support or Business Support who have responsibility for Compassion's role in those deliverables to ensure quality and completion.
Utilizes knowledge and capabilities in mobilization and facilitation practices to identify felt needs at church partners and consults with cross-functional specialists to select and apply creative solutions.
May provide expertise to other professionals and support staff in the partnership discipline.
Faith; Has a personal relationship with Jesus Christ.
Culture; Accountable for supporting, upholding, and engaging in Compassion's core "Cultural Behaviors" in all internal and external communication and relationships.
Education; Bachelor's Degree in a related field.
Experience;
Three years Relevant experience working in this or a related field.
Community Engagement experience
Strong resource mobilization skills
Working knowledge of the Kpandai region and Gonja language
Licenses and Certifications
None
Equivalent education, training and/or certification may be substituted for experience and education shown above
Working Environment
Office – Standard Office Environment
Physical Demands
Sitting, standing, and/or walking for up to 8 hours per day
Travel Requirements
May be required to travel up to 50% of normal schedule
Method of Application
CLICK TO APPLY
Closing Date : 15th November, 2023