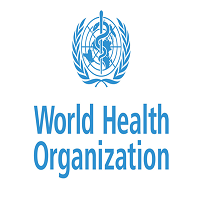 OBJECTIVE OF THE OFFICE/DEPARTMENT
This is a requisition for employment at the Pan American Health Organization (PAHO)/Regional Office of the World Health Organization (WHO)
Contractual Agreement: Non-Staff – National PAHO Consultant
Job Posting: março 30, 2023
Closing Date: abril 18, 2023, 11:59 PM Brasilia Standard Time
Primary Location: Brasilia, Brazil
Organization: BRA-03 Família, curso de vida e imunização
Schedule: Full time
PURPOSE OF CONSULTANCY
A PAHO Consultant may be engaged on a full-time or part-time basis for the purpose of performing a specific time-limited piece of work for PAHO in a technical advisory capacity or consultative capacity. Examples of the type of work for which a consultant contract should normally be issued are: analysis and advice on public health, medical, scientific or other health and related technical issues in countries, including the analysis of the national health situation, evaluation of national health programs, the establishment of local alliances and networks; direct technical assistance to address a particular health issue in countries (including disease outbreaks, response to emergencies, specialized training, research, development of policies, norms and protocols, etc.
A national consultant is a locally-recruited national and/or a resident of the country where the work is to be performed. The work performed by a national consultant is local or national in scope and normally supports PAHO technical cooperation programs in the country. A national consultant will normally be hired for periods not exceeding a continuous duration of up to one (1) year, renewable, for the same tasks as described in the Terms of Reference, within the same work plan and/or project. Upon completion of a series of continuous or non-continuous contracts equaling 48 months maximum.
Pay Band C-Senior level is applicable in cases where the work is at a level equivalent to work at the P.5/P.6/D.1 levels. This pay band should be used when recruiting senior, specialized and experienced consultants. …Hiring managers will be responsible for reviewing the consultant contract and for ensuring that: the services to be rendered match the criteria of the type of services to be provided by the consultant pursuant to the Consultant Policy; and that decisions on contracting and all other matters of substance are taken in accordance with policy provisions…
DESCRIPTION OF DUTIES:
Resumo de Responsabilidades
Sob a coordenação técnica da Assessora de Imunizações, esta consultoria terá às seguintes responsabilidades: a) Apoiar na implementação do Plano de Cooperação de Vacinação da OPAS – Ministério da Saúde e Unidades Federativas, segundo ampliação de doses e grupos populacionais alvo da vacinação contra Covid-19, com foco na vigilância de eventos supostamente atribuíveis à vacinação ou imunização (ESAVI) e eventos adversos de interesse especial (EAIE);
b) Apoiar a gestão do Ministério da Saúde os desenvolvimentos da vigilância de eventos supostamente atribuíveis à vacinação ou imunização (ESAVI) das vacinas do programa de rotina;
c) Participar na adaptação da vacinação contra Covid-19 considerando aspectos específicos de pediatria e imunologia, segundo alinhamentos federais, estaduais e municipais, no plano de implementação da vacinação do programa de rotina segundo acordos nas três esferas de gestão do SUS;
d) Propor desenho ou adaptação de ferramentas, formulários que facilitem o processo de monitoramento, supervisão e avaliação de análises dos eventos adversos associados a vacinação contra covid-19 em todas as faixas etárias no contexto epidemiológico e
impacto da Covid-19;
e) Acompanhar a tramitação das demandas geradas pelos projetos de cooperação no contexto da Covid-19 e outras doenças que impactem o programa de Imunização de rotina, segundo recomendações e análises baseados em documentação e evidências cientificas;
f) Participar na conformação dos comitês estaduais de apoio a vigilância e análises dos eventos adversos e de interesses associados a vacinação pela covid-19;
g) Apoiar as equipes técnicas nacionais na estruturação e implementação do Comitê Nacional de Assessoramento em Imunização (NITAG siglas no inglês) e as diferentes Comissões segundo compromissos internacionais.
h) Participar das atividades de resposta rápida e investigação de casos in loco relativas à imunização do programa de rotina impactadas pela pandemia covid-19 e pela vacinação covid-19 propriamente dita;
i) Participar nas ações de planejamento para implementação de estratégias de vacinação para populações especiais e/ou vulneráveis contra COVID-19, e doenças em eliminação e erradicação;
j) Participar das atividades de análises e acompanhar a gestão das estratégias como a sala de situação implementadas pelo Ministério da Saúde do Brasil, estados e municípios, segundo convocatórias referentes ao Programa de Imunização;
k) Realizar visitas técnicas visando o fortalecimento da vacinação e vigilância epidemiológica nos Estados, segundo as análises de risco das vacinas do programa de rotina, de Covid-19 e Monkeypox.
l) Participar na cooperação nacional e estadual para a análise e classificação de casos de morbilidade e mortalidade associados a vacinação covid-19 e vacinas do Programa de rotina segundo análise de risco;
m) Sugerir propostas para implementação de estratégias e táticas de vacinação do programa de rotina nacional e campanhas de vacinação, no contexto da pandemia COVID-19;
n) Participar como suporte de comunicação entre a Organização, a gestão e as equipes intersetoriais em questões de implementação e avaliação de projetos técnicos e estratégicos em vacinação, relacionados com o impacto da vacinação de Covid-19.
o) Apoiar os processos de análise, elaboração, desenvolvimento e disseminação de publicações técnicas e científicas relacionadas com o desenvolvimento, na implementação e produção da vacina contra COVID-19;
p) Contribuir para a implementação de ações para organizar e promover serviços integrais de vacinação de acordo com padrões de vacinação segura, no contexto da pandemia de COVID-19;
q) Participar nos treinamentos oferecidos pelo nível regional para implementação de protocolos relativos às vacinas de Covid-19 ou Monkeypox.
r) Prestar apoio técnico para o desenvolvimento de treinamentos e capacitações fomentados pela OPAS/OMS relacionados a sua área de atuação;
s) Apoiar as ações e atividades para otimização da equipe técnica envolvidas na gestão do Programa de Imunização do Ministério da Saúde, Secretarias da Saúde Estaduais e Municipais no contexto da Atenção Primária em Saúde e populações diferenciadas e especiais.
Produtos esperados
 Elaborar análise de informações de conformação dos Comitês Estaduais para análises e classificação de eventos supostamente atribuíveis à vacinação ou imunização (ESAVI) e eventos adversos de interesse especial (EAIE)
 Realizar análises epidemiológicas e de resposta rápida de eventos com vacinas de Covid-19 e Monkeypox.
 Suporte técnico as ações de cooperação técnica com estados e municípios priorizados – Elaborar relatórios periódicos, em formato padronizado, sobre as principais características dos Eventos Supostamente Associados a Vacinação ou Imunização (ESAVI) organizadas por tipo de vacina de Covid-19 e outras vacinas do programa de rotina.
Habilidades/Conhecimentos Técnicos Especializados
 > Conhecimento técnico em Medicina com prática clínica
 > Conhecimentos em Pediatria, Infectologia e Imunização
 > Análise de causalidade de eventos adversos associados a vacinação
Educação (Qualificação)
Essencial: Graduação em Medicina com pós-graduação em pediatria.
Desejável: Pós-graduação ao nível de especialização em infectologia ou imunização
Experiência
Essencial: Mínimo de 7 anos em medicina.
Desejável: Experiência relacionada a prática clínica com intervenções em pediatria
Idiomas
Essencial: fluência em português
Desejável: Conhecimento de trabalho em espanhol e/ou inglês.
Conhecimento de Sistemas
Habilidade demonstrada para utilizar efetivamente um computador e programas, tais como Microsoft Office (Word, Excel, PowerPoint e Outlook).
Informação adicional
 Os pagamentos mensais serão efetuados através da entrega de relatório de atividade e apresentação de fatura.
 Ter Disponibilidade para viagens quando tais atividades ocorrerem fora de Brasília.
 Posição exclusiva para nacionais do Brasil ou com permissão de trabalho brasileiro.
 Duração do contrato: 01 ano – Remuneração mensal: R$ 16.344,00
 A Organização se reserva no direito de considerar somente candidatos qualificados para esta posição.
ADDITIONAL INFORMATION
 This vacancy notice may be used to identify candidates for other similar consultancies at the same level.
 Successful candidates will be placed on the roster and subsequently may be selected for consultancy assignments falling in this area of work or for similar requirements/tasks/deliverables. Inclusion in the Roster does not guarantee selection to a consultant contract. There is no commitment on either side.
 Only candidates under serious consideration will be contacted.
 All applicants are required to complete an on-line profile to be considered for this consultancy. For assessment of your application, please ensure that your profile in Stellis is updated; all experience records are entered with elaboration on tasks performed at the time. Kindly note that CV/PHFs inserted via LinkedIn are no accessible.
 A written test may be used as a form of screening.
 If your candidature is retained for interview, you will be required to provide, in advance, a scanned copy of the degree(s)/diploma(s)/certificate(s) required for this position. PAHO/WHO only considers higher educational qualifications obtained from an institution accredited/recognized in the World Higher Education Database (WHED), a list updated by the International Association of Universities (IAU)/United Nations Educational, Scientific and Cultural Organization (UNESCO). The list can be accessed through the link: http://www.whed.net/. PAHO will also use the databases of the Council for Higher Education Accreditation http://www.chea.org/search/default.asp and College Navigator, found on the website of the National Centre for Educational Statistics, https://nces.ed.gov/collegenavigator to support the validation process. Some professional certificates may not appear in the WHED and will require individual review.
 Any appointment/extension of appointment is subject to PAHO/WHO Regulations, and e-Manual.
 For information on PAHO please visit: http://www.paho.org
 PAHO/WHO is committed to workforce diversity.
 PAHO is an ethical organization that maintains high standards of integrity and accountability. People joining PAHO are required to maintain these standards both in their professional work and personal activities.
 PAHO also promotes a work environment that is free from harassment, sexual harassment, discrimination, and other types of abusive behavior. PAHO conducts background checks and will not hire anyone who has a substantiated history of abusive conduct.
 PAHO personnel interact frequently with people in the communities we serve. To protect these people, PAHO has zero tolerance for sexual exploitation and abuse. People who commit serious wrongdoing will be terminated and may also face criminal prosecution.
 PAHO/WHO has a smoke-free environment and does not recruit smokers or users of any form of tobacco.
 Applications from women and from nationals of non and underrepresented Member States are particularly encouraged.
 Consultants shall perform the work as independent contractors in a personal capacity, and not as a representative of any entity or authority. The execution of the work under a consultant contract does not create an employer/employee relationship between PAHO and the Consultant.
 PAHO/WHO shall have no responsibility whatsoever for any taxes, duties, social security contributions or other contributions payable by the Consultant. The Consultant shall be solely responsible for withholding and paying any taxes, duties, social security contributions and any other contributions which are applicable to the Consultant in each location/jurisdiction in which the work hereunder is performed, and the Consultant shall not be entitled to any reimbursement thereof by PAHO/WHO.