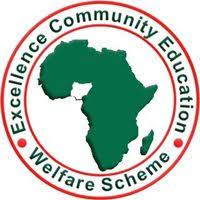 The Excellence Community Education Welfare Scheme (ECEWS) is a leading and reputable indigenous non-governmental organization that promotes access to qualitative healthcare, Education and economic strengthening opportunities for all Nigerians. With its headquarters in Uyo, Akwa Ibom State with a corporate office in Abuja, ECEWS has presence in 17 States across the South-South, South East, South West and North Central Nigeria with a strong client portfolio with the Global Fund to fight against AIDS, TB and Malaria, United States agency for international development (USAID), United States Centers for Disease Control and Prevention (US CDC), The United Nations office of Projects, World Bank & Federal Government of Nigeria. Since its founding in 2001, ECEWS has built a vast network of health and allied professional staff, partners and collaborators which has earned her a solid reputation among its funders and is well regarded by competitors and partners alike
We seek applications from qualified persons for the position under the Global Fund National Alignment for HIV Impact in the capacity below:
Job Title: OSS Data Entry Clerk
Location: Ebonyi
Position Overview
The position will support real-time documentation on the EMR (DHIS, LAMIS, NOMIS, NGQUAL, and PITT).
Duties & Responsibilities
Assist in the implementation of monitoring and evaluation activities and ensure that strategies are implemented according to plan in all supported facilities in the LGA
Assist the STO M&E Officer to achieve project objectives in the LGA.
Support in the coaching and mentoring of Data Entry Clerks in supported facilities located in the LGA.
Work with other project staff and stakeholders in the state/LGA to ensure that monitoring and evaluation activities are carried out appropriately to meet the donor and project's M&E needs.
Support in the promotion of uniform and standard procedures for data management in all service delivery points in the LGA and provide feedback on data management challenges to the supervising SR for action or escalation to PR.
Ensure all registers at facility are completely and properly updated
Ensure that there are no stock outs of data collection tools across all supported facilities in the LGA
Assist with data collation, collection and reporting from all PMTCT sites in the LGA
Support in the transmission of data from the service delivery points to LGA health department, State MOH, SACA and the PR.
Serve as liaison between the project and LGA, to ensure a coordinated collaboration between the project, the LGA and State authorities.
Make presentations to stakeholders at both technical and non-technical sessions on program achievements and deliverables in the LGA.
Provide continuous technical assistance on data management to project implementing sites
Provide guidance and ensure regular update/upload of patient level data on LAMIS
Assist with regular maintenance of project databases
Conduct routine monitoring visits to project sites, including the conduct of data verification and validation and data quality assessments (DQAs).
Prepare the state quarterly project reports
Support in populating the State level data validation template  Any other duty that may be assigned by the STO.
Reporting & Supervision:
The incumbent will work under the supervision of the OSS Clinician.
Required Qualifications
Candidates should possess an OND, HND or BSc in Computer Science / Computer Engineering, Health Technology, Statistics or other related fields.
Two (2) year work experience in a medical records setting or a combination of education, training
Knowledge of both or Electronic Medical Records and paper-based patients' records management.
Knowledge of health program activities, guidelines and processes.
Good Knowledge of computer with ability to operate various Microsoft word-processing software, spreadsheets, and database programs.
Team player with good interpersonal relationships and tolerance to socio-cultural differences.
Efficient and effective verbal and non-verbal communication skills.
Ability to multi-task effectively and adhere to timelines.
Ability to follow instructions provided in verbal or written format.
Application Closing Date
3rd October, 2022.
How to Apply
Interested and qualified candidates should send a detailed Resume and a one-page Cover Letter as one (1) MS Word document explaining suitability for the position to "Human Resources Unit" via: [email protected]
Click here for more information
Note
Application must explicitly state your full names, the position of interest with preferred location as the subject of the email.
Candidates are advised to provide three professional referees with email addresses and phone numbers.
Eligible female applicants are encouraged to apply. ECEWS has a competitive compensation package and is an Equal Opportunity Employer (EOE)
ECEWS does not charge candidates a fee for a test or interview.
Only shortlisted candidates will be contacted.