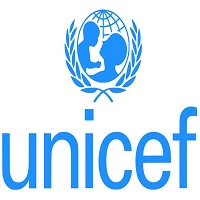 Closing date: Monday, 15 May 2023
Operations Officer, NO-A, Temporary Appointment, Addis Ababa, Ethiopia, Post#00119476, Contract duration 364 days
Job no: 561609
Position type: Temporary Appointment
Location: Ethiopia Division/Equivalent: Nairobi Regn'l(ESARO)
School/Unit: Ethiopia
Department/Office: Addis Ababa, Ethiopia
Categories: Operations
UNICEF works in some of the world's toughest places, to reach the world's most disadvantaged children. To save their lives. To defend their rights. To help them fulfill their potential.
Across 190 countries and territories, we work for every child, everywhere, every day, to build a better world for everyone.
And we never give up.
For every child, commitment
Ethiopia is situated in the Horn of Africa and is the second most populous country on the continent with an estimated population of 115 million. It borders six African countries: Djibouti, Eritrea, Kenya, Somalia, South Sudan, and Sudan, and covers 1,104,300 square kilometers. Approximately 85 percent of the population lives in rural areas. Ethiopia represents a melting pot of ancient cultures with Middle Eastern and African cultures evident in the religious, ethnic, and language composition of its people.
Over the past two years, children and their families across Ethiopia faced multiple and complex emergencies, such as the conflict in the northern Ethiopia and the drought, which resulted in millions of people in need of urgent humanitarian assistance. UNICEF has programmes in Child Protection, WASH, Health, Nutrition, Social Policy, and Education and serves over 15 million children in Ethiopia. Join UNICEF Ethiopia to contribute to improving the lives of children and women.
Watch UNICEF Ethiopia in Action: Creating child-friendly spaces for children in Tigray
How can you make a difference?
Under the supervision of Supply and Procurement Specialist, the incumbent centralizes contract management of 3rd party HR service providers by ensuring that third party HR outsourced staffs are monitored using master data. Capture and monitors the different aspects of HR outsourcing process which includes TOR registration, job advert, shortlisting, interview and timely completion of staff recruitment. Facilitate the proactive coordination among different sections and operations teams to ensure payment of invoices submitted by third party HR outsourcing service providers as per the agreed SLA.
Specific Tasks
The Operations officer is responsible for the overall management of the third-party staff recruitment and supporting the payment processing activities. He/she will ensure the maintenance of sound monitoring system and to make sure that staff recruited, and payments paid to the HR outsourced companies are as per agreed SLA. S/he will provide an overall supervision of all third-party HR outsourcing companies payments and administrative support related to HR outsourced services throughout processes in line with agreed terms and condition of the Long-Term Agreement (LTA), contracts, project document, and will work closely with project and UNICEF operations team.
The incumbent will carry out the following activities:
 Maintain an updated a Master Data Base (from TOR approved until closure of contract) and share weekly update with Section Chiefs, alerting on actions to be taken by each party involved.
 Register in the Master data base the approved TORs (provided by Supply team), ensure that they are shared with the service provider and that a short/long list is timely submitted to programme (48h for emergency recruitment and 5 working days for non-emergency recruitment).
 Ensure that candidates are selected for interviews by programme within 5 working days after receiving the short/long list.
 Monitor the reception of payment requests from service providers (professional fees and reimbursement) and follow up with each programme officer to ensure that service entry sheets(SES) are completed on time (within 72h).
 As soon as SES is done, ensure that Service providers are informed (within 48h) and that they immediately submit the corresponding invoices (within one week) to the TA who will ensure it is aligned with the SES.
 Ensure that the payment is processed (certified and submitted to finance) by programme within one week.
 Ensure that invoices are paid by Finance within 2 weeks after certification and submission by Programme.
 Monitor Service providers performance against agreed KPIs and submit monthly a report to supervisor.
 Carry out any other tasks on related support management as may be required by Supply and Procurement specialist.
To qualify as an advocate for every child you will have:
 University degree in management, Business or accounting is required.
 A minimum of one year of relevant professional work experience in managing and monitoring third party/ outsourced staff contracts.
 Hands-on experience on Microsoft Office applications and statistical software is required.
 Fluency in English is required. Knowledge of another official UN language or a local language is an asset.
For every Child, you demonstrate…
UNICEF's values of Care, Respect, Integrity, Trust, Accountability and Sustainability (CRITAS).
The UNICEF competencies required for this post are:
 Demonstrates Self Awareness and Ethical Awareness (1)
 Works Collaboratively with others (1)
 Builds and Maintains Partnerships (1)
 Innovates and Embraces Change (1)
 Thinks and Acts Strategically (1)
 Drive to achieve impactful results (1)
 Manages ambiguity and complexity (1)
View our competency framework at
http://www.unicef.org/about/employ/files/UNICEF_Competencies.pdf
UNICEF is committed to diversity and inclusion within its workforce, and encourages all candidates, irrespective of gender, nationality, religious and ethnic backgrounds, including persons living with disabilities, to apply to become a part of the organization. Qualified female candidates are highly encouraged to apply.
UNICEF has a zero-tolerance policy on conduct that is incompatible with the aims and objectives of the United Nations and UNICEF, including sexual exploitation and abuse, sexual harassment, abuse of authority and discrimination. UNICEF also adheres to strict child safeguarding principles. All selected candidates will, therefore, undergo rigorous reference and background checks, and will be expected to adhere to these standards and principles.