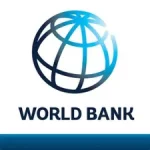 Closing date: Thursday, 4 May 2023
Operations Analyst – Systems and Policies, GPE
Job #: req22241
Organization: World Bank
Sector: Education
Grade: GE
Term Duration: 3 years 0 months
Recruitment Type: Local Recruitment
Location: Paris,France
Required Language(s): English
Preferred Language(s): French, Spanish, Portuguese
Closing Date: 5/5/2023 (MM/DD/YYYY) at 11:59pm UTC
Description
Are you a very passionate advocate for education? Do you want to make a difference in the lives of children? The Global Partnership for Education Secretariat (GPE) would like to hear from you.
Who We Are
GPE is a shared commitment to end the world's learning crisis. It is the only global partnership and fund dedicated entirely to helping children in lower-income countries get a quality education, so they can unlock their potential and contribute to building a better world.
We bring together governments, teachers, civil society, donors, United Nations agencies, development banks, businesses and private foundations to transform education systems so that
every girl and boy can have hope, opportunity and agency.
What We Do
GPE helps low- and lower-middle-income countries to build stronger education systems so that all children can get the education they need to thrive. We currently support nearly 90 countries where
the needs are greatest and focus on reaching the children who are the most vulnerable, including girls, children with disabilities and those affected by extreme poverty or conflict.
Our unique approach works. Since 2002, 160 million more children in GPE partner countries have set foot in classrooms for the first time, more than half of them girls. GPE is also the largest provider of education grants in the global COVID-19 response, providing partner countries with vital resources to ensure that learning can safely continue.
How We Work
Now, GPE is working to help governments transform their education systems to get the most vulnerable children in school, improve teaching and learning, and build equitable, inclusive and resilient education systems fit for the 21st century. Between 2020-2025, GPE will support transformative change in up to 90 countries and territories, which are home to 1 billion children.
Transforming education is about creating lasting changes and achieving impact at scale. GPE sets
out to deliver this transformative change by convening partners, mobilizing funds and catalyzing
reforms to help partner countries accelerate access, learning outcomes and gender equality.
Governance And Organizational Arrangements
The GPE Board of Directors includes ministerial-level board members and alternates representing 20 constituencies that reflect the Partnership's breadth. The Board Chair is the President Jakaya Kikwete and the Board Vice Chair is Dr Susan Liautaud. The Board of Directors, with its three standing committees, provides policy and strategic oversight and approves or delegates funding decisions.
The GPE Secretariat, with 160 employees and hosted by the World Bank, is responsible for translating the policies and strategies set by the Board into practical support for partner countries, coordinating with diverse stakeholders and galvanizing global support for SDG4. The Secretariat's headquarters are in the World Bank's offices in Washington, D.C. and the European office is in Paris with a satellite office in Brussels.
ABOUT THE TEAM
CEP acts as the GPE Secretariat's primary relationship coordinator with country partners. We support national evidence-informed policy dialogue at country level, including on the development and implementation of inclusive Education Sector Plans, Partnership Compacts, Joint Sector Reviews, etc. to accelerate transformative progress in policy priorities. The CEP Team comprises three Regional Country Support teams, the Education, Policy and Learning team and the Strategy and Coordination team.
Education Policy and Learning (EPL) is a sub-team of CEP. Working at the nexus of global and country levels to advance progress in thematic areas central to GPE 2020, EPL's primary objective is to consolidate evidence on the challenges and what works in GPE's priority areas, including identifying cross-country needs, mobilizing, curating and disseminating knowledge across the partnership, and collaborating with partners in technical initiatives.
ABOUT THE JOB
The position will be based in the GPE office located in Paris, France, but may be subject to relocation if business needs so indicate.
Description
The successful candidate will be a member of GPE's Education Policy and Learning (EPL) team, working in close cooperation with other teams of the Secretariat and reporting to the EPL team lead.
The Operations Analyst will act as Thematic Analyst on systems and policies in education.
Duties And Accountabilities
The successful candidate will assist the EPL Team on a broad range of systems and policy issues identified as priority areas in GPE 2025 and as Enabling Factors in the Operating Model. The Operations Analyst will directly support the team lead in coordinating our thematic engagement across the Secretariat.
In particular and in relation to the areas listed above the Operations Analyst will:
 Consolidate and support evidence uptake within the Secretariat and across the Partnership to promote effective practices and ongoing research in thematic areas. This also includes conducting qualitative and quantitative analysis to contribute to technical and knowledge products. Additionally, the role involves supporting the thematic and policy engagement process across the Secretariat and providing support to internal knowledge dissemination events.
 Support the implementation of GPE's operating model at the country level, particularly in enabling factor areas. Specific tasks include coordinating EPL country analytical work and engagement in country teams, serving as the EPL focal point in country teams, providing technical review and direct support during the grants' application and implementation processes including through country missions.
 Support the Secretariat technical engagement at global level such as technical partnerships, initiatives and platforms, research fora and evidence networks by providing logistical, coordination and technical support.
 Support the EPL team lead with team management and coordination, including monitoring the implementation of the teamwork plan and budget oversight, coordinating knowledge management, and ensuring proper liaison with other teams in the Secretariat.
The Operations Analyst is accountable for performing the responsibilities, modeling the behaviors and maintaining the technical competencies (listed below) in the capacity as a member of the GPE Strategy, Policy and Performance Team. Accountability means being answerable for managing quality, risks, results, institutional initiatives and compliance with GPE policies and procedures.
Selection Criteria
Education
Master's degree in economics, education, development studies, political sciences or a related field,
(or equivalent combination of education and experience).
Experience
At least two years of meaningful experience, including:
 Direct experience and technical knowledge in at least one of the following areas: (i) data and evidence, (ii) education sector planning, budgeting, and monitoring, (iii) domestic financing
 Experience and proficiency in quantitative research methods and processing of databases
Language
English is required. Another language (French, Spanish, Portuguese) is desirable but not required.
Competencies
Collaboration & Teamwork – Actively collaborates with others and displays and open, helpful disposition. Acts as a teammate, stepping in to support colleagues when asked. Recognizes and values the role of each team in delivering on GPE's mission. Approaches challenges and obstacles as shared challenges to be overcome.
Accountability & Results Focus – Manages own work; takes responsibility for own deliverables and deadlines. Seeks clarity when needed to move work forward. Raises issues or differences of opinion that threaten progress.
Communication & Interpersonal Skills – Has experience & success working in multicultural environments. Speaks and writes clearly and effectively, adapting language, tone, style and message to diverse, multicultural audiences. Is able to communicate complex information in succinct and digestible ways.
Planning & Organizing – Works well independently and in teams. Plans and prioritizes work effectively, making adjustments as needed to accommodate changes. Sets and meets individual deadlines. Ability to work under pressure and against tight timelines, and still deliver high-quality work. Has high degree of flexibility – responding to changing circumstances.
Quantitative and Analytical Skills – Strong knowledge of qualitative and quantitative research techniques. Able to process, organize, analyze, and monitor large volumes of information and data for well-defined tasks. Able to identify key issues, weigh pros and cons, and make informed decisions. Checks assumptions against facts and evidence. Solid analytical report writing skills.
Thematic Expertise – Knowledge of one or more of the following thematic area outlined in GPE's 2025 Strategy – Education finance, education planning and management, education in fragile contexts, girls' education, inclusive education, learning, teacher development – or in other areas relevant to work of GPE. Awareness of related education sector reform, policy making and implementation in thematic area(s).
BENEFITS FOR THIS POSITION
Term appointments include, but are not limited to, medical benefits, including dental and vision, Staff Retirement Plan, financial assistance program, life & disability insurance, comprehensive leave policy (minimum 26 days/annum) and parental leave policy (50-100 days).
DIVERSITY AND INCLUSION
Poverty has no borders. Neither does excellence. This is why we continually search for qualified individuals with a diverse set of backgrounds from around the globe. We are proud to be an equal opportunity and inclusive employer with a dedicated and committed workforce, and do not discriminate based on gender, gender identity, religion, creed, race, color, ethnicity, sexual orientation or disability.
GPE has a zero-tolerance policy against all forms of sexual exploitation, abuse and harassment in line with its PSEAH policy .
Individuals with disabilities may be provided reasonable accommodations to perform essential functions of the role and support in receiving other workplace accommodations. Please contact the DAF-Disability Accommodation Fund at d[email protected] for further information and support.
World Bank Group Core Competencies
The World Bank Group offers comprehensive benefits, including a retirement plan; medical, life and disability insurance; and paid leave, including parental leave, as well as reasonable accommodations for individuals with disabilities.
We are proud to be an equal opportunity and inclusive employer with a dedicated and committed workforce, and do not discriminate based on gender, gender identity, religion, race, ethnicity, sexual orientation, or disability.