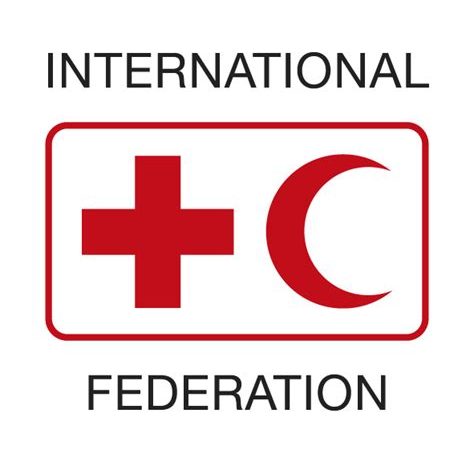 Closing date: Saturday, 17 June 2023
Organizational Context
The International Federation of Red Cross and Red Crescent Societies (IFRC) is the world's largest humanitarian organization, with a network of 192-member National Societies. The overall aim of the IFRC is "to inspire, encourage, facilitate, and promote at all times all forms of humanitarian activities by National Societies with a view to preventing and alleviating human suffering and thereby contributing to the maintenance and promotion of human dignity and peace in the world." The IFRC works to meet the needs and improve the lives of vulnerable people before, during and after disasters, health emergencies and other crises.
The IFRC is part of the International Red Cross and Red Crescent Movement (Movement), together with its member National Societies and the International Committee of the Red Cross (ICRC). The work of the IFRC is guided by the following fundamental principles: humanity, impartiality, neutrality, independence, voluntary service, unity, and universality.
The IFRC is led by its Secretary General, and has its Headquarters in Geneva, Switzerland. The Headquarters are organized into three main Divisions: (i) National Society Development and Operations Coordination; (ii) Global Relations, Humanitarian Diplomacy and Digitalization; and (iii) Management Policy, Strategy and Corporate Services.
The IFRC has five regional offices in Africa, Asia Pacific, Middle East and North Africa, Europe, and the Americas. The IFRC also has country cluster delegation and country delegations throughout the world. Together, the Geneva Headquarters and the field structure (regional, cluster and country) comprise the IFRC Secretariat.
IFRC has had a consistent presence in Afghanistan since 1990 to support the Afghan Red Crescent Society (ARCS) in its organizational development, auxiliary role and outreach, humanitarian diplomacy, partnership development, humanitarian response operations, and longer-term programming. A core part of IFRC's mission is to coordinate and support the work of member National Societies, driving the transformations that are essential for the IFRC network to fulfil full potential as a global humanitarian actor – engaged, accountable and trusted – and to deliver on an agreed agenda. The IFRC Secretariat as well as engages with the ICRC on Movement Coordination and Cooperation in line with an existing Movement Cooperation Agreement. In addition to the ICRC and the IFRC Secretariat, other Movement partners with presence in Afghanistan are Canadian Red Cross, Danish Red Cross, Norwegian Red Cross, Qatar Red Crescent Society and Turkish Red Crescent.
Currently, Afghanistan is reeling from a complex humanitarian crisis resulting from a convergence conflict, drought, food insecurity, displacement, COVID-19, gaps in health services and economic hardships, among others. In response to ballooning humanitarian needs, the IFRC launched an Emergency Appeal and expanded its Operational Plan as well as its COVID-19 Response Plan to support ARCS in scaling up its humanitarian response alongside longer-term programmes. The collective funding requirements of the IFRC Secretariat for Afghanistan in 2022-2023 are CHF 140 million. IFRC will support ARCS programming under three pillars: Pillar 1 on addressing immediate humanitarian needs; Pillar 2 on supporting recovery and bridging to development, and Pillar 3 on strengthening local response capacity. In view of the scaled-up IFRC-supported operations and programmes, the capacity of IFRC in Afghanistan is being bolstered. The capacity will also enable IFRC to support ARCS with a more rigorous, systemic, and structured coordination, collaboration, and cooperation towards a more efficient and effective implementation of its Strategic Plan 2021-2025.
Job Purpose
The Compliance Officer shall be a member of the Risk Management and Compliance Unit and will remain responsible for performing regular compliance reviews for all operations and functions. Compliance work needs to be performed in accordance with the IFRC mandate, policies and procedures, country work plans, and Donor requirements. The position of Compliance Officer shall promote and encourages a culture of compliance and ethics throughout IFRC Afghanistan delegation. The position shall support to maintain a clear understanding of IFRC policies and procedures and ensure donor accountability for all operations/programs. The position will constantly advocate the same to all staff, units and partners on compliance
Job Duties and Responsibilities
 Maintain and update a country-specific compliance framework covering all business areas and provide technical advice to IFRC management and staff on compliance risk and on maintaining an effective internal control environment to support operational efficiency.
 Review various plans including but not limited to country ops plan, Procurement plan, Risk register and donor requirements including DREFS and flag up discrepancies and issues affecting external/ internal compliance to the Risk manager & project managers on regular basis.
 Suggest improvement to strengthen the existing mechanisms and ensure that adequate measures are in place at country & field level to ensure compliance with IFRC Polices & Procedures including local laws that may apply.
 Establishes and maintains external contacts with government departments, UN, NGO's/INGOs, diplomatic missions, etc.
 Visit the field offices to undertake in-depth review of program/ projects with a compliance perspective.
 Assist in periodic and ad hoc risk assessments led by relevant managers in country and field offices to identify and assess risks, evaluate effectiveness of the internal controls, assess the potential for fraud and corruption in operational activities.
 Recommend appropriate actions in terms of compliance control to the relevant units or management level, and contribute to operational learning.
 Promote accountability across functional units, prepare reports summarising the status of compliance of internal controls, key oversight themes, and using risk information (e.g., risk indicators, incidents) to highlight areas out of risk appetite and formulate sound recommendations on required actions in areas of risk & compliance vulnerability.
 Ensure systematic vetting process of programmes and operations for compliance with applicable policies and rules of the IFRC as well as principles and international regulatory framework that govern various aspects of humanitarian assistance.
 Facilitating training to staff overseeing various business areas on their roles in meeting day-to-day compliance requirements.
 Coordinate compliance due diligence checks on vendors, service providers, downstream partners, staff, and other entities.
 Ensures timely and appropriate review of material and repetitive compliance issues to identify possible gaps in, and inform improvement of, field-level implementation of policies and procedures on periodic basis in various business areas.
 Lead in transactional testing as appropriate to detect deviations from policies or standards to address, escalate when necessary, and/or resolve by the responsible departmental leads.
 Assign any other task assigned by the line manager.
National Society Capacity Enhancement
 Provide guidance and support to National Society in Afghanistan to establish compliance risk framework/process.
 Be the focal person for risk compliance activities.
Education
Required
University degree or equivalent qualifying experience relevant to compliance risk
Professional and relevant certification on audit and compliance risk
Experience
Required
A minimum of five (3) years' work experience in auditing, compliance risk or related fields
Experience in designing risk compliance frameworks
Experience in finance analysis
Experience in conducting due diligence checks and vetting process
Working with partner organizations
Preferred
Experience producing reports and other documentation for a range of audiences
Experience working with complex projects and multiple stakeholders
Experience in the developing and implementing learning processes
Willingness to work out of office hours, during emergencies, when necessary
Knowledge, Skills and Languages
Required
Good knowledge and practices in compliance risk & compliance communication effectiveness
Training and coaching skills
Attention to detail
Self-supporting in computers and internet-based tools
Fluently spoken and written English
Good command of official local language (Pashto & Dari)
Preferred
Knowledge of the Red Cross and Red Crescent International Movement
Competencies, Values and Comments
Values: Respect for diversity; Integrity; Professionalism; Accountability.
Core competencies: Communication; Collaboration and teamwork; Judgement and decision making; National Society and Customer Relations; Creativity and Innovation; Building Trust.